Michael Gudinski statue unveiled outside Melbourne's Rod Laver Arena
Editorial Operations Manager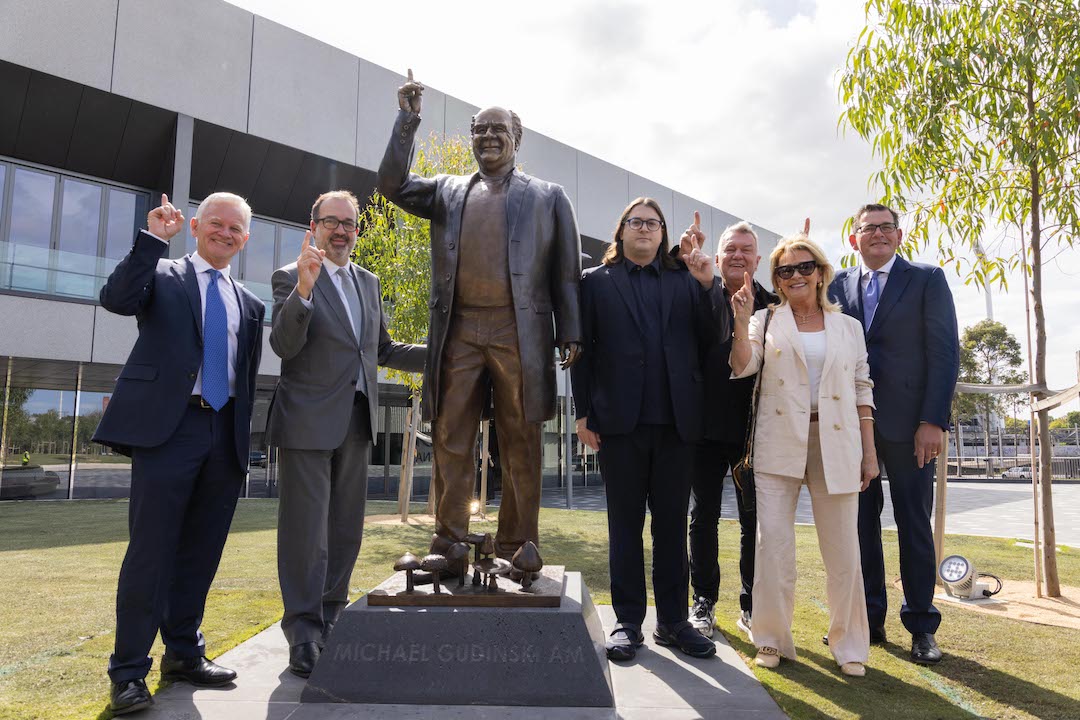 Image: Patrick Flannigan, Martin Pakula, Matt Gudinski, Jimmy Barnes, Sue Gudinski and Dan Andrews with Michael Gudinski AM Statue (Credit: Mushroom Creative House) 
Melbourne's Rod Laver Arena now has a permanent memorial to the late Michael Gudinski.
Gudinski passed away in March last year after a decades-long career championing Aussie artists, live music, entertainment venues and the company he founded, Mushroom Group.
The life-size statue honours his significant contribution to Australia's music, arts and entertainment industries, as well as Melbourne venues and the state of Victoria.
Politicians, including the state's premier Daniel Andrews, as well as Mushroom staff and Gudinski's family were in attendance for the statue's unveiling.
The milestone was part of a wider 'MG Day' – a day-long celebration acknowledging his life and enormous legacy.
Gudinski's son Matt, who has taken over as CEO of Mushroom Group, as well as long-time friend and multi-ARIA Award-winner, Jimmy Barnes, gave speeches commemorating the late music mogul.
Andrews, meanwhile, acknowledged Gudinski's unique contribution to Victoria's cultural and economic life.
"This tribute, in this location, will remind all Victorians of his lifelong passion for our state and honour his significant contribution to the Australian music and entertainment industries," he said.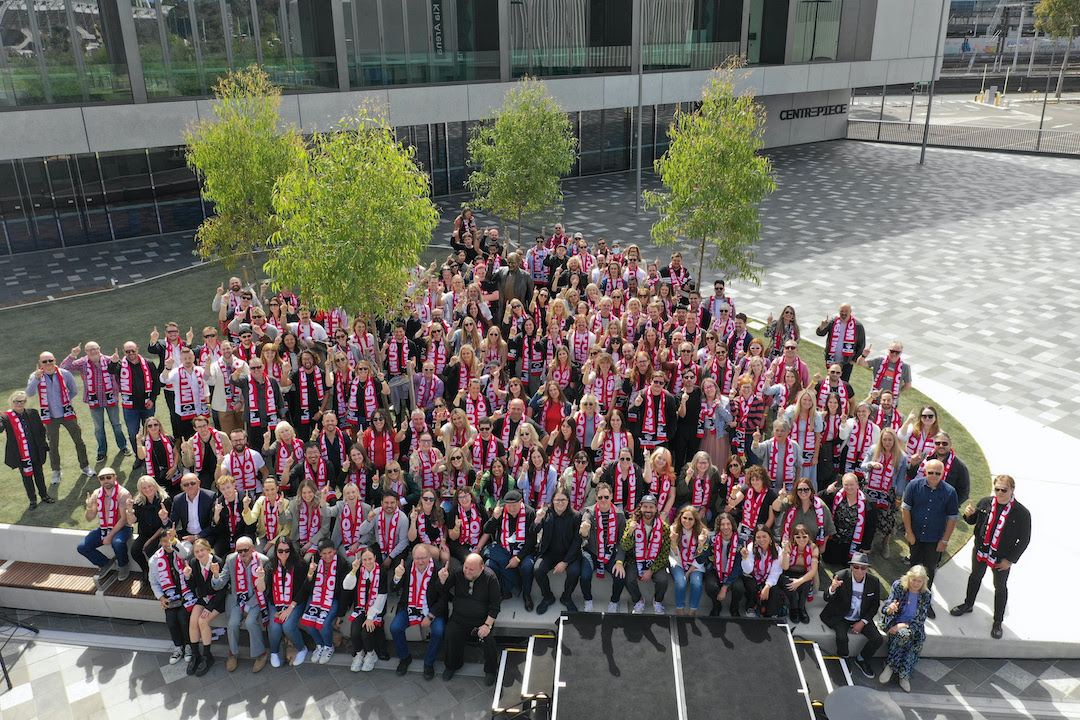 Mushroom Group staff at the statue (Credit: Mushroom Creative House) 
Matt Gudinski said it was an honour.
"My family and I are humbled by this great tribute and recognition of my late father that acknowledges his contribution to the Australian music scene and the city of Melbourne and will stand as a permanent tribute to his legacy and importance to making the Australian music and entertainment landscape what it is today," he said.
Barnes hinted at how Gudinski might feel if he were around to see it.
"To have a statue of Michael up here surrounded by the very venues that made Melbourne the home of everything to him seems perfect," he said. "From here, he can hear the roar of the crowds from the MCG. He can see and hear the punters leaving Rod Laver Arena or AAMI Park shouting about being at the best show they've ever seen.
"I think that would put a smile on his face. Especially if it was a Frontier show."
The stature was created by Darien Pullen from Meridian Sculptures.
The Music Network
Get our top stories straight to your inbox daily.