Michael Chugg and Music Australia Council Gets 'Down to Business' In First Meeting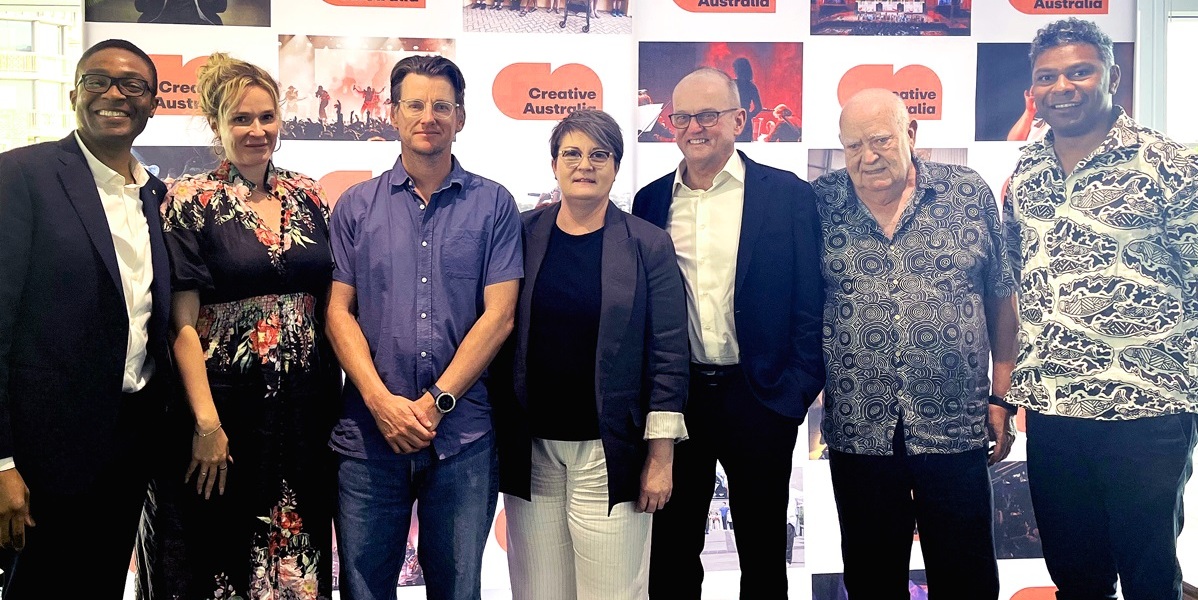 The Music Australia Council has gathered for an inaugural discussion that focused on, among other issues, export opportunities and the needs of Australia's artist community.
Legendary concert promoter Michael Chugg and Future Classics founder and CEO Nathan McLay were on hand for the first meeting of the Council, held last Wednesday (Sept. 20), reads an update from Adrian Collette, CEO of Creative Australia and chair of the Music Australia Council.
"Getting straight down to business the Council discussed the issues affecting Australian contemporary music artists and industry," reads Collette's message, detailing a string of major themes on the agenda.
Among them, training and skills development for artists and artist managers; supporting emerging artists to develop career pathways and build support networks; extending the careers of Australian artists; increasing support for export of Australian music; working with digital service providers, radio networks, and across state, territory and local government to find solutions and improve the outlook for creatives, and more.
Other attendees included Fred Alale, Petrina Convey, Lisa Baker and Fred Leone, while Sophie Payten (aka artist Gordi) and Danielle Caruana joined the conversation online.
The first meeting was arranged one month after the appointment of the Council, effectively the Music Australia board, with its members providing strategic direction for Music Australia in its work to support and grow the nation's contemporary music sector, through strategic initiatives and industry partnerships, research, skills development and export promotion, and more.
Adrian Collette
Collette describes the initial discussions as "robust and constructive," with several themes now on the table for the next Creative Australia meeting.
They include developing a stakeholder map of Australian contemporary music organisations and map public sector investments; developing options for a contemporary music fellowship program; and providing options for a matched funding program to support international export.
Music Australia is a key element of Australia's new national cultural policy, Revive, sitting under Creative Australia (formerly the Australia Council for the Arts).
The Council, whose makeup is said to reflect the industry and its needs, was officially activated from Thursday, Aug. 24, upon commencement of the Creative Australia Act 2023, which was enshrined into law earlier, in June.
Collette confirms the Council will meet again before the end of the year to plough through draft options, and work with the new director of Music Australia, with the recruitment process "now underway."
In the spirit of inclusion, Collette encourages stakeholders who are keen to put forward any ideas that might inform the development of these options to share them via email at [email protected].
The Music Network
Get our top stories straight to your inbox daily.