As Masked Wolf's 'Astronaut In The Ocean' hits over 312m streams, the shift is to pull the mask off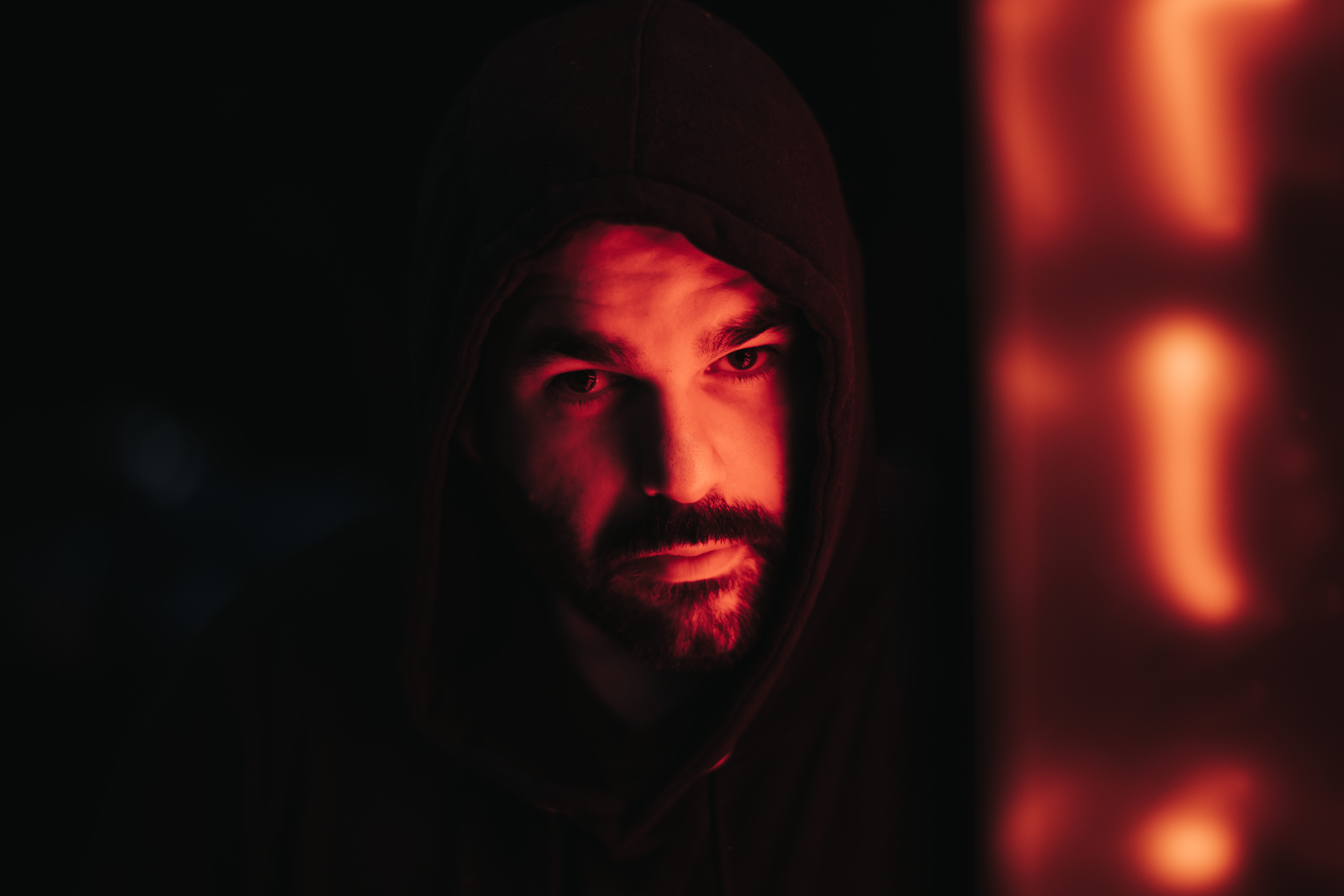 In 2019 Sydney rapper Masked Wolf uploaded 'Astronaut In The Ocean', a track about depression. His manager thought the title a tongue-twister, but a global banger no less.
It lived online unnoticed until Instagram Stories and TikTok creators suddenly picked up on its opening spy-spoof guitar riff, the line "What you know about rolling down in the deep?" and the exhilaration of the drums kicking in hard.
It's was used in close to 500,000 TikTok videos, underscoring gymnastic displays, skateboard tricks, basketball shots, US military Blackhawk crews, baseball championships and ice fishing.
The track has generated 312 million streams worldwide to date according to Warner Music Australia – 220 million on Spotify alone – and went high on the Shazam, Spotify and iTunes' charts. It has about 100 million YouTube views.
Record deals followed this year: Teamwrk Records and ADA/Warner Music Australia for ANZ, and Warner Music's Elektra Records for the rest of the world.
Topcharts.com says it's charted in 44 countries, including the US and UK. It's also #7 on the ARIA Singles Chart in its sixth week, and topped Billboard's Emerging Artist Chart.
For Dan Rosen, president of Warner Music Australasia, that Masked Wolf is on the same label globally gives consistency.
"Having a united global push in a global world with global platforms makes sense," he tells TMN. "In Masked Wolf's case, he's gone #1 in eight countries and Top 10 pretty much elsewhere."
But Rosen adds, that understanding the story of the artist and understanding the message in the song resonates across all borders.
"But you also want local knowledge and local campaigns," he says, "What works in Russia will be different in America or the Czech Republic".
Helping Masked Wolf is his management, Lucky Ent.
Says the company's Jae Butt, "[Warner] is approaching him overseas as not an Australian hip hopper but a hip hop act who just happens to come from Australia.
"It's an international sound, they can't hear an Australian accent.
"That's important to us. Right from the start, with the demo of his first single 'Speed Racer', we knew it was a sound that would resonate anywhere, whether in Turkey or the US."
The success of 'Astronaut In The Ocean' is a case study of how persistence pays off.
Masked Wolf was rapping for 16 years, working a day job in sales as a mild-mannered Harry Michael while creating beats and chasing his dream at night.
An only child, after his parents' divorce, he lived with his grandparents who only spoke Greek.
He said in an early interview, "I always wanted a brother or a sister, because I wanted to have either that protection or someone to protect.
"A key reason why I wrote was because I didn't have a sibling to talk to about how I felt. That's why writing became so essential."
He threw his loneliness into listening avidly to American hip hop, learning to play piano, keyboard and guitar, and working up beats at 13. He still listens to 200 to 400 beats a week.
'Speed Racer' mentions a "guardian angel helping me escape".
His day job allowed him to take out a loan to buy studio equipment, which he set up at home and made hundreds of tapes. He'd record until dawn, grab a few hours of sleep and head off to work.
His response to his success: "It's relief," reveals Butt. "It was his dream to be able to focus on music full-time. A few weeks ago he gave up his day job."
Behind The Scenes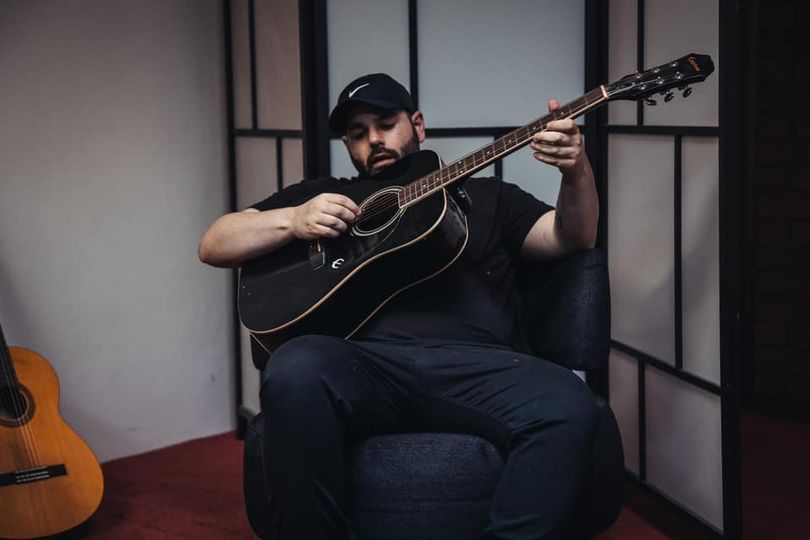 Behind the scenes, Lucky Ent. has landed him slots on major festivals here and abroad. Some US hip hop A-listers have been in contact about wanting to work with Masked Wolf
Butt declines to identify them except to say, "They're definitely names you'd know."
But despite growing attention from celebrities, Masked Wolf has stayed grounded. He continues to record his debut album with Melbourne producer Tyron Hapi who cut most of his early tracks.
The album will have an astronomy theme, an interest Masked Wolf picked up in recent years.
Dan Rosen (pictured, below) enthuses about the new tracks the artist has played him: "This album is going to be amazing. The single is the first drop in the ocean of a killer album by a career artist."
Fans of 'Astronaut In The Ocean' are going past the track to discover who Masked Wolf is.
"More and more people are discovering the song on a day to day basis, it's getting four million streams a day. Last week it was the most Shazamed song on the planet.
"It's resonating around the world and I just love the fact it's a guy from Maroubra who never gave up on his dream. He went for it for over a decade but never lost belief in himself or the power of his music."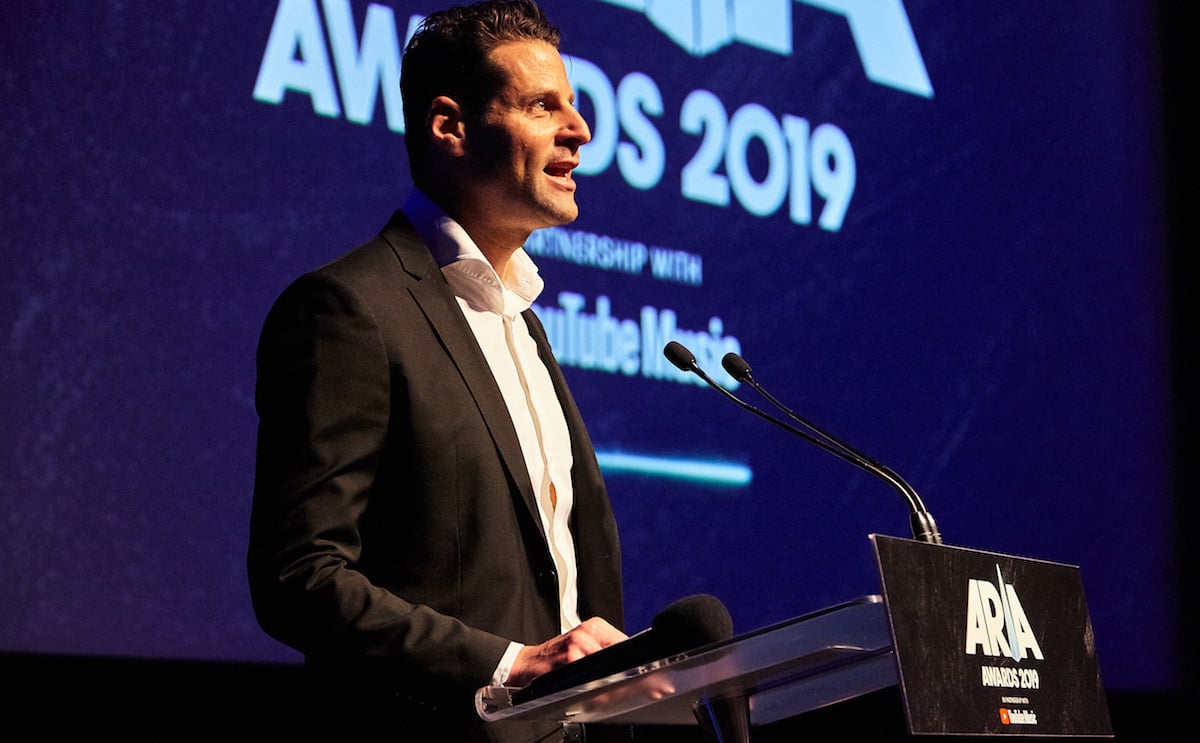 Warner believes that its current momentum could be turned into greater growth in Australia.
"It's starting to generate more commercial radio support, and we're speaking with all the networks. They're seeing the unbelievable resonance it's having with music fans in Australia.
"We believe it's a great Australian success story. I think it's important for Australian radio to get behind a home-grown artist."
For Rosen, it's his first local success since taking over at Warner late last year.
In his earlier role as chief executive of ARIA, he stressed the importance of the Australian music industry having a greater international perspective – something he's brought to his new gig.
"It's an exciting time for Warner Music Australia, we're super-focussed on backing the most exciting talent in Australia and taking it to the world.
"Australia has the best talent in the world, we're seeing it break out all around the globe and we want to be part of that success story."
The Music Network
Get our top stories straight to your inbox daily.