Australian exec Mark Yovich named Ticketmaster President of Global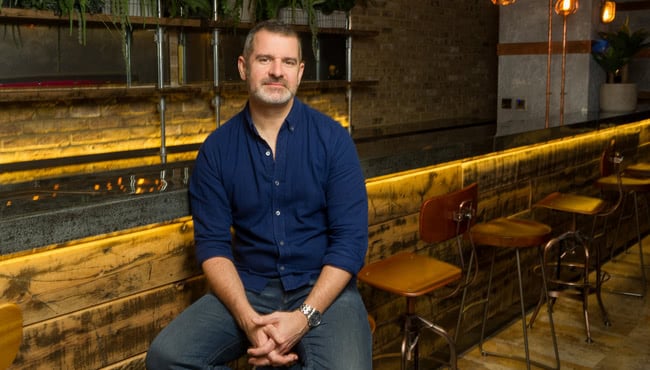 Mark Yovich, the Western Australia-born entertainment professional, is flying high at Ticketmaster where's been promoted to President of Global, The Industry Observer can confirm.
His appointment is part of a major restructuring at the ticketing giant, which is said to be combining its North America and international activities into a single, global unit, led by Yovich.
As part of that shakeup, Amy Howe, previously President of North America, is upped to Global Chief Operating Officer, while Jared Smith, President of Ticketmaster, becomes Global Chairman, Billboard reports.
Yovich has been rising up the ranks ever since he relocated to the U.K. in 2000, and joined the late Robert Sillerman's events promoter SFX Entertainment.
The following year, Clear Channel acquired SFX. And in 2004, the company was renamed Live Nation. Later, Yovich was upped to Executive Vice President, Digital International. Following LN's merger with Ticketmaster in 2010, Yovich became Executive Vice President & General Manager of Ecommerce International.
In November 2011, the Perth native was named as President Ticketmaster International, with responsibility for Ticketmaster's business everywhere outside of North America, including the U.K., Europe and Australasia.
Going forward, his remit now includes the North American business.

LN last week announced its "Crew Nation" fund had so far raised US$15 million, to support 15,000 roadies, techs and all the backstage crew now out of work due to the health crisis. Plans are to push on and grow that sum to US$30 million.

As the global touring industry ground to a halt, the concerts giant took a blow with revenue in the second quarter down by 95% compared with the same period in 2019.
Live Nation announced in March that it would suspend all upcoming concerts, and the following month unveiled a $600 million cost reduction target for 2020.
"Our next priority is planning for the reopening of concerts when the time is right," Live Nation CEO and President Michael Rapino said back in May.
"First and foremost, we will let the facts and science tell us when we should start putting on concerts again. We are working with the government at the federal and state levels in the U.S. and across all countries, building plans that fit within reopening phases for each specific market. In the meantime, we have fortified our balance sheet to have the resources to ramp up quickly when the time is right."
This article originally appeared on The Industry Observer, which is now part of The Music Network.
The Music Network
Get our top stories straight to your inbox daily.