'Profoundly ignored': Why small venue operators remain frustrated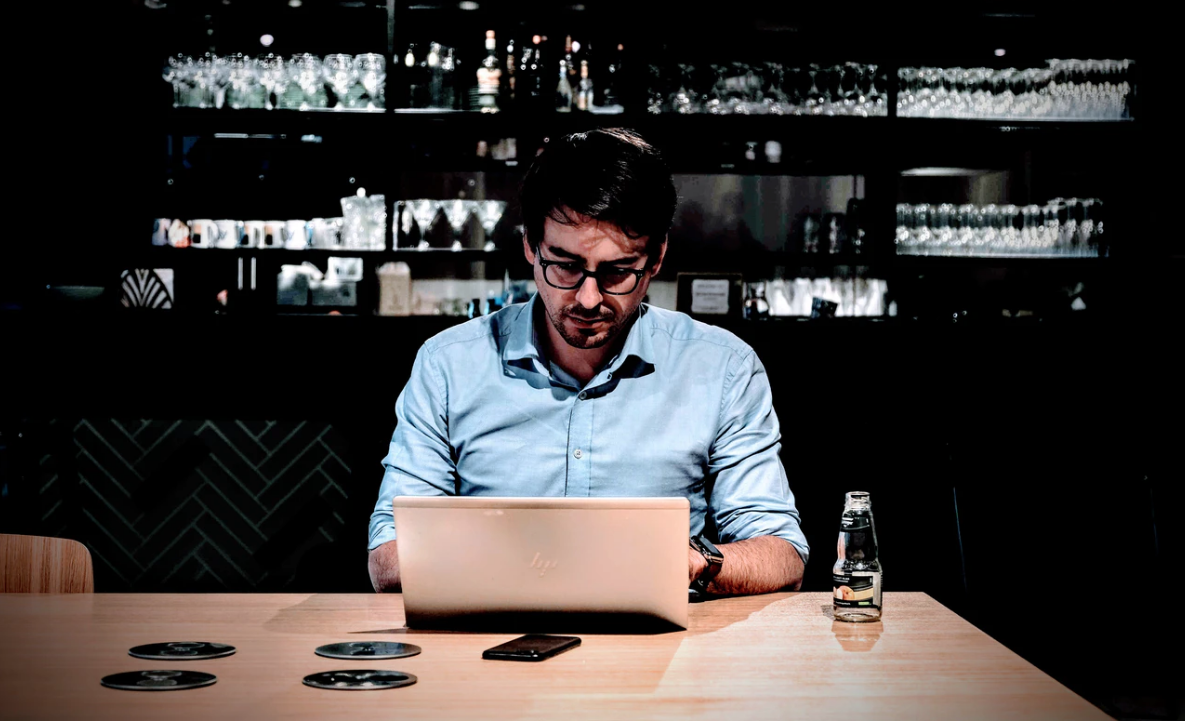 Various states are easing attendance caps for live music venues, and each day more are opening their doors. But some operators are becoming more and more frustrated.
Many agree it's not viable to open until they can move from a 25% to 75% cap. "Things are going in the right direction, but it's so slow," Symon Jarowyj said, owner Adelaide's The Grace Emily.
Pre-pandemic, the 220-room venue used to host live acts five nights a week. Now the band room has 10 chairs, and Jarowyi has no plans to bring back regular live music for the moment.
"It's not about the money because most music venues are just scraping by anyway. But it's the lack of atmosphere, live gigs are a social thing.
"We're known for packed sweaty crowds yelling over the band, not for our table service," Jarowyj admits, who has used the break to prepare for when live music can return.
There are new carpets in the band room, plans to showcase more emerging acts, and a deal with brewer and live music supporter Coopers to give a 20% discount on beers.
For the time being, he reveals, "I take it day by day." However, "The real issue comes in September when JobKeeper stops and rents start again."
The Triffid is Brisbane is bringing back music next month, first with the Cabin Fever Festival on July 10 in its beer garden as a seated cabaret-style, and then free and ticketed gigs.
Under Queensland's current physical distancing rules, the main room can hold between 56 and 60 patrons. The room was built to hold 800.
Its operator JC Collins tells TMN that initially, "We won't be making any money [from the return gigs], it's just to get the wheels moving again."
Collins too sees September as a flashpoint, although recovery is going to take a much longer time for live entertainment in clubs and arenas: "Don't expect moshpits any time soon."
Queensland venues had some reprieve yesterday (June 16) when the state government announced a $22.5 million arts & cultural recovery package.
It included $11.3 million to offset revenue losses and stabilise live music and performing arts organisations and venues, and $4.2 million for a pipeline of live music and performing arts events, with a fund for First Nation and independent acts.
Collins suggests that among the ways for the government to help the state's venues are to extend JobKeeper and rental assistance and help with costs of programming acts so they can pay substantial fees for cash-strapped musicians
He also proposes help with the costs of keeping venues "safe", with initiatives as greater cleaning procedures and the introduction of thermal scanning.
Of the latter, he says, "It's really important that venues show the public and the authorities that we can take responsibility to make our spaces really safe."
In Victoria, venue attendances go up to 50 seated patrons from June 21.
But a livestreaming event hosted by the Love Machine club in Prahran was raided last Saturday (June 13) and fined $10,000 for apparently exceeding that figure.
The NSW government's recent move to allow music and entertainment venues to open on July 1 as long as they factor in physical distancing, has left some venues reluctant.
The Camelot Lounge in Marrickville, which normally draws 160 punters, is restricted to 20 to 30 under the four-square-metre rule.
Its co-owner Yaron Hallis told the Sydney Morning Herald this week that it's not sustainable for venues of its size to be open with the current restrictions.
"It feels like [small venues] have been completely and profoundly ignored by the lawmakers.
"If we're looking at hosting 25 people, that doesn't work: we just wouldn't be able to pay musicians properly, and also it wouldn't work for us in terms of being able to pay all the staff."
The state government's announcement led to shadow minister for music and the night-time economy, John Graham, urging for more help for venues to open.
"Easing restrictions was just the first step. We now need bold action to support struggling venues. Recovery is not going to be easy for the sector," Graham said.
"That should include a post-lock-out, post-lockdown financial package, as well as additional flexibility in the hours of operation and the use of outdoor spaces for music.
"NSW was the last state to move on this issue and the government needs to act to ensure that their hesitation doesn't do permanent damage."
He also said the government needs to take a serious look at "innovative ways to support the music sector and creative industries" through the recovery phase.
The Music Network
Get our top stories straight to your inbox daily.