How Lil Nas X's album campaign took him from industry baby to global hitmaker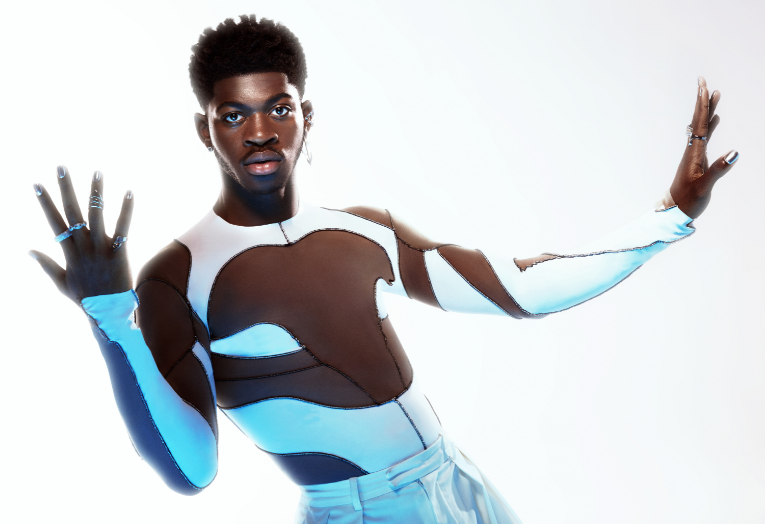 The album rollout for rapper Lil Nas X's debut LP has been nothing short of a meme masterclass.
Since crash landing onto the scene in 2019 thanks to his viral, TikTok-friendly remix of 'Old Town Road' featuring Billy Ray Cyrus, his trajectory has remained on the up with help from a savvy marketing campaign that was both provocative and sincere.
Montero was preceded by three singles, with its lead title track kicking off what would be a non-stop six-month marketing campaign in the lead-up to the album's arrival. 'MONTERO (Call Me By Your Name)' was released back in March, accompanied by a CGI-heavy music video that features him sliding down a stripper pole into Hell, where he gives a lap dance to Satan himself.
Needless to say, it wasn't warmly received by everyone, with many conservative critics taking issue with his use of the overt religious iconography. But while some artists may try to move on from the controversy, the rapper responded to the haters on Twitter.
"I spent my entire teenage years hating myself because of the shit y'all preached would happen to me because I was gay," he wrote.
"So I hope u are mad, stay mad, feel the same anger you teach us to have towards ourselves."
It seemed any publicity was good publicity; 'Call Me By Your Name' has racked up 1.1 billion streams worldwide, including 31 million in Australia, and is certified 2x platinum on the ARIA Singles Chart. Its success was no doubt bolstered by his legion of TikTok fans, who saw plenty of raw material from the music clip to transform and make jokes from.
Not to mention, a kiss seen around the world between the artist and one of his dancers at the BET Awards and a legally questionable sneaker collaboration containing real human blood did nothing but fan the flames.
Lil Nas X's next major single, 'INDUSTRY BABY' (featuring fellow rapper Jack Harlow), leaned in further. For the prison-themed clip, he's seen dancing naked in the showers with a number of other prisoners, along with making other references to his sexuality. The track garnered 7.8 million streams in Australia within two months, and made its live debut at the MTV Video Music Awards.
Up until the very last moment, the jokes kept coming. The rollout's final weeks saw Lil Nas X formally announce his 'pregnancy', documenting the journey online. (He even co-opted Drake's recent cover art reveal for his own purposes.) Last Friday, he gave birth to a beautiful baby record.
Throughout the rollout, Lil Nas X celebrated being an unashamedly Black, queer artist – one of the few who are achieving mainstream success. Every music video, awards ceremony performance, red carpet appearance, and clapback on Twitter has flaunted this front and centre.
It appears to have been a winning strategy, with early reviews praising his full-length debut. In addition to releasing a unique blend of hip hop, pop and R&B, Lil Nas X always had his finger on the pulse when it came to the latest pop culture moments, but ensured he never lost sight of who he was in the process.
It is just like he wrote in one of his letters to his younger self: "People will be angry, they will say I'm pushing an agenda. But the truth is, I am. The agenda to make people stay the fuck out of other people's lives and stop dictating who they should be."
Montero by Lil Nas X is out now through Sony Music Australia.
The Music Network
Get our top stories straight to your inbox daily.