New Podcast Explores the Most Iconic Outfits Worn by Kylie Minogue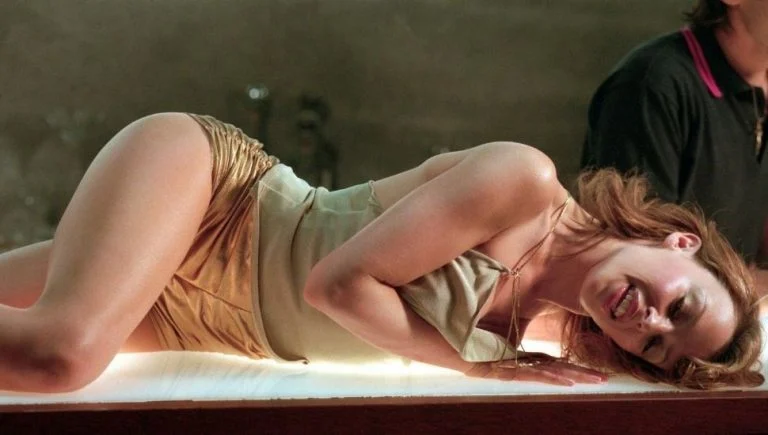 A new podcast had launched that takes a look into some of Kylie Minogue's most iconic clothes and costumes that she's worn throughout her career.
The podcast, titled Kylie: Behind The Seams, is produced by Arts Centre Melbourne and hosted by two superfans: Owen Minogue, AKA Owen Lambourn, and Joseph Berto, known as O and Joe.
So far, two episodes of the podcast have dropped. The first explores the famous gold hot plants Minogue with in her music video for Spinning Around, and the second takes a look at the legendary overalls her character Charlene Robinson regularly wore in Neighbours.
Both the hot pants and the overalls are preserved in the Australian Performing Arts Collection at Arts Centre Melbourne, where 1000 of Minogue's costumes and other items are kept. The items can be viewed in the art centre's catalogues.
"Kylie Minogue's costumes always prompt a great response from visitors and her fans see them through a particularly focussed lens," Margot Anderson from the Australian Performing Arts Collection said of the podcast in a statement. "We're often amazed by the level of detail a Kylie fan can recall about different items they have seen her wear in video clips or on stage and we've learnt a lot from their engagement with her collection."
There are four more episode of Kylie: Behind The Seams set to drop in the coming weeks, and they will reportedly look at costumes from Minogue's Showgirl and Kiss Me Once tours, the 'Did It Again' music video, and more.
The episodes are released fortnightly through JOY Media and can be listened to on all large podcast platforms including Spotify and Apple Podcasts. It is also available on the Arts Centre Melbourne YouTube channel. The first two episodes dropped together last Wednesday, the 8th of February.
For more on this topic, follow the Pop Observer.
The Music Network
Get our top stories straight to your inbox daily.