Kirsty Rivers Reflects on Music Victoria Hall of Fame Honour, Next Venture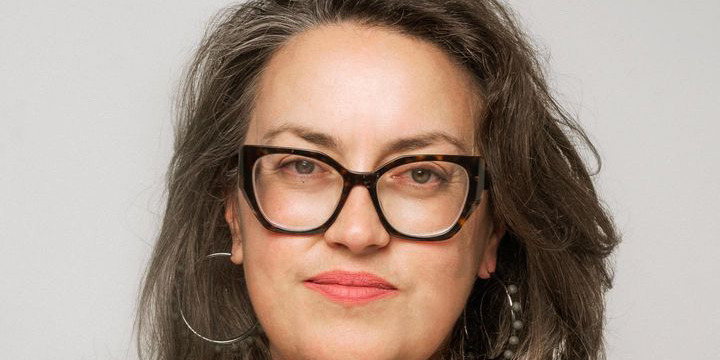 The music industry is anything but dull. Kirsty Rivers knows all about it.
Across a decades-long career, advocating, building routes for Australian artists to shine, Rivers is set to be inducted into the Music Victoria Hall of Fame, proof that the good guys do finish first.
And, in a strange twist of timing, Rivers will leave Creative Australia before year's end, completing a three-and-a-half-year stint heading up the organisation's sector development and advocacy team.
Never a dull moment.
Rivers has enjoyed a "monumental career," notes a statement from Music Victoria, announcing her elevation, during which she led Creative Victoria's contemporary music division, overseen the Victorian state government's Music Works program, formed a number of awards and fellowships for music professionals, and completed "a remarkable 17-year tenure" as national manager for writer services at APRA AMCOS.
At Creative Victoria, Rivers guided the Victorian state government's Music Works program, carrying out ground-breaking policy development of music programs that responded to sector need and new opportunities.
Additionally, she had a big hand in the formation of the Australian Music Vault and the Music Market at Collingwood Yards, the establishment of the Victorian Music Development Office, and delivering the first southern hemisphere Music Cities convention in 2018.
Cutting her teeth in retail and the independent music sector, Rivers has been acknowledged as one of the top 50 "most influential people in music" on several occasions.
She'll back in the business before long. More on that to come. But first Rivers can enjoy a drink or three Tuesday, Oct. 31 at Music Victoria's annual ceremony at The Edge, on Melbourne's Federation Square.
The Music Network caught up with Rivers on the eve of the 2023 awards ceremony.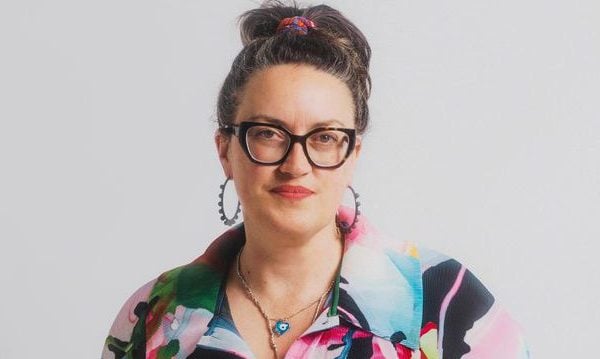 Congrats and what does it mean to be a Hall of Famer?
It's both excruciating and completely humbling. I am the person who skips a photo wall so the idea of being a focus for the award is something I will need to get used to.
I have always had two minds about awards as the focus is on one person or one element of our music world that should or could be celebrated. I am finding its rather nice on this end though.

It's also humbling to think that somehow some of the work that I was involved in meant something to someone. They also remind me that I come from a pretty special music community, so I've always seen the work I am involved in as a reflection of those before, around, and ahead of me.

The Music Victoria Award means a lot to me as it seems a long time ago that a few of us sat around and created a new organisation, Music Victoria never realising how much we have needed Music Victoria representing the voices of our music communities and businesses over the last few years.

My partner is also an ARIA Hall of Famer, so we can now polish the awards together in our old age and brag about how great we were to our eye rolling future grandchildren.
Induction into that special place should create an opportunity to consider the runs you've put on the board. What are some of your proudest achievements?
It is both terrifying and reassuring to look back over some of the worlds I have walked through in music. There are a few proud moments and a lot of things I would rather forget. But there is always the people and the music.
A random selection of numbers of ones:
Having random times when people I know come up and tell me about something they were able to do because I'd helped them. Never gets old.
Getting my first Employee of the Month at Brashs in a time before CDs.
Creating The Lighthouse Award in honour of my dear friend Linda Gebar. The award was generously invested in by APRA AMCOS and shine light on the role of managers and the impact of dynamic women like Linda.
Bring a Trojan Horse for music in the establishment and public service. There are so many faces from music working in policy and public services now and it is fabulous. I am not the first in, but I think the first with a big policy commitment. So much is about bringing worlds together and translating to each other.
Being able to bring people together through the One of One Breakfast, the Songwriter Speaks program (my very first one with Jimmy Webb was at the Continental), Connect, the start of serious consideration about the art of music composition in games, the Social Club.
Seeing the community come together and realise their power from the SLAM group and signing the Live Music Accord on behalf of music in Victoria. but never forget that music is from the local. It's grassroots, It's about people, it's art and it's everywhere.
Taking the work "rocking" out of the Music Works program – every project was "rocking" but the absolute privilege to be able to create The Music Market, the Australian Music Vault, the Fast track Fellowships, The Music and Games Benchmark, the Live Music Professional Program, the VMDO – turning Music Works from a promise and a budget into reality.
Still seeing so many people I have worked with or employed in positions of power.
Finally recognising that instinct with experience should always be followed and trying to follow the immortal code of Meredith – Don't be a Dickhead.
You announced your departure last week from Creative Australia. What's next?
A very long slow summer. I am really looking forward to taking time off. I have continuously worked since I was 15 so the house will glow, and I will be working on my crochet squares, smashing the patriarchy and bingeing Netflix.
I've been overwhelmed by people's interest and kindness on my leaving. Surprisingly even coming up with several ideas for working together in the future.
We have unfinished business in music, and I would like to ensure I do my bit to support artists to make music, tell stories, generate income and work in safe generous places.
We need all hands to work to ensure our first people really do come first, that music is expanding, finding new listeners and providing a soundtrack and experience of our times.
I don't think this apple will fall too far from its music tree. I am a hopeless case and it's probably too late to change my spots.
In the words of my mentor, Arnie, I will be back.
MUSIC VICTORIA AWARDS 2023
THE EDGE, FED SQUARE
TUESDAY, 31 OCTOBER
AWARDS WEBSITE
 
AWARD CATEGORIES
 
Publicly voted categories
Best Song or Track
RVG – Nothing Really Changes
Miss Kaninna – Blak Britney
Forest Claudette – Mess Around (feat. EARTHGANG)
NO ZU – Liquid Love
Julia Jacklin – Love, Try Not To Let Go
 
Best Album
Cable Ties – All Her Plans
Cash Savage and the Last Drinks – So This is Love
Jen Cloher – I Am The River, The River Is Me
Julia Jacklin – PRE PLEASURE
Teether and Kuya Neil – STRESSOR

Best Solo Artist
Adalita
Forest Claudette
Gena Rose Bruce
Jen Cloher
Sarah Mary Chadwick
 
Best DJ
CAITY WATSØN
Cara Murphy
Moopie
Rakhi
Uone

Best Group
Cable Ties
Folk Bitch Trio
Mindy Meng Wang 王萌 & Tim Shiel
RVG
Surprise Chef

Best Regional Act
Bones and Jones
Coda Chroma
Immy Owusu
Leah Senior
Watty Thompson
 
Best Metro Festival
Brunswick Music Festival (Wurundjeri)
Leaps and Bounds Music Festival (Wurundjeri)
Melbourne International Jazz Festival (Wurundjeri and Boonwurrung)
RISING Melbourne (Kulin Nation)
YIRRAMBOI Festival including The Archie Roach Block Party (Wurundjeri)
 
Best Regional Festival
Boogie – Tallarook (Taungurung)
Esoteric Festival – Donald (Dja Dja Wurrung)
OK Motels – Charlton (Dja Dja Wurrung)
Port Fairy Folk Festival (Gunditjmara)
Winter Sounds – Daylesford (Dja Dja Wurrung)
 
Best Large Venue (Metro)
Forum Melbourne (Wurundjeri and Boonwurrung)
Melbourne Recital Centre (Wurundjeri and Boonwurrung)
Northcote Theatre (Wurundjeri)
Palais Theatre – St Kilda (Boonwurrung)
The Corner Hotel – Richmond (Wurundjeri)
 
Best Small Venue (Metro)
Brunswick Ballroom (Wurundjeri)
Northcote Social Club (Wurundjeri)
Shotkickers – Thornbury (Wurundjeri)
The Gem – Collingwood (Wurundjeri) 
The Night Cat – Fitzroy (Wurundjeri) 

Best Regional Venue or Presenter (Under 50 gigs)
Meeniyan Town Hall – South Gippsland (Bunurong)
The Minerva Ballaarat (Wadawurrung)
The Blues Train – Bellarine Peninsula (Wadawurrung)
Trash Cult – Bendigo (Dja Dja Wurrung)
The Vine Hotel – Wangaratta (Bpangerang)

Best Regional Venue or Presenter (Over 50 gigs)
Caravan Music Club – Archies Creek (Boonwurrung)
Palais-Hepburn (Dja Dja Wurrung)
The Barwon Club Hotel – Geelong (Wadawurrung)
The Bridge Hotel – Castlemaine (Dja Dja Wurrung)
Volta – Ballarat (Wadawurrung) 

Industry voted categories
Archie Roach Foundation Award for Emerging Talent (First Peoples entrants only)
Charlie Needs Braces
Jada Weazel
Kiwat Kennell
Miss Kaninna
Pirritu

Arts Access Victoria Amplify Award (Deaf and Disabled entrants only)
Artemis Muñoz
BATTS
Jimmy from Thornbury
Katie Dey
Mathilde Anne

MAV Diasporas Award (Culturally and Linguistically Diverse entrants only)
Black Jesus Experience
Don Glori
Mitch Tambo
Origami with Wang Zheng-Ting
The Cloud Maker

Best Blues Work
Damon Smith
Eddie Ink
Nigel Wearne
Paul Buchanan's Voodoo Preachers
The Teskey Brothers
 
Best Country Work
Charlotte Le Lievre
De Porsal
Henry Wagons
Matt Joe Gow
Nathan Seeckts

Best Electronic Work
Close Counters
Lastlings
Memphis LK
The Oddness
Tim Shiel

Best Experimental or Avant-Garde Work
Aviva Endean
Fia Fiell
Maria Moles
Patrick Hartono
R. Rebeiro

Best Folk Work
Dandelion Wine
Folk Bitch Trio
Katankin
Leah Senior
Lucy Wise
 
Best Heavy Work
DEAD
FACELESS BURIAL
GELD
ISUA
The Maggie Pills

Best Hip Hop Work
Agung Mango
Strictly D.T
Teether & Kuya Neil
VOLDY
Yung Shōgun

Best Jazz Work
Don Glori
Fran Swinn
Joshua Moshe
Nat Bartsch
The Rookies

Best Pop Work
daine
Mia Wray
Mitch Tambo
Monnie
Telenova

Best Reggae or Dancehall Work
ALETHIA
Crown Heights
JahWise
Killah Keys
Melbourne Ska Orchestra

Best Rock or Punk Work
Cable Ties
Cash Savage and the Last Drinks
CIVIC
CLAMM
RVG
 
Best Soul, Funk, R'n'B or Gospel Work
30/70
Bumpy
Forest Claudette
Mo'Ju
Surprise Chef
 
Best Producer
Anna Laverty
Candice Lorrae
Gab Strum 
Lucy Blomkamp
Simon Lam 

Best Musician
Daniel Farrugia
Immy Owusu
Jen Sholakis
Joshua Moshe
Sam Teskey
The Music Network
Get our top stories straight to your inbox daily.