Inside Ween's extremely offensive (and extremely rejected) Pizza Hut jingle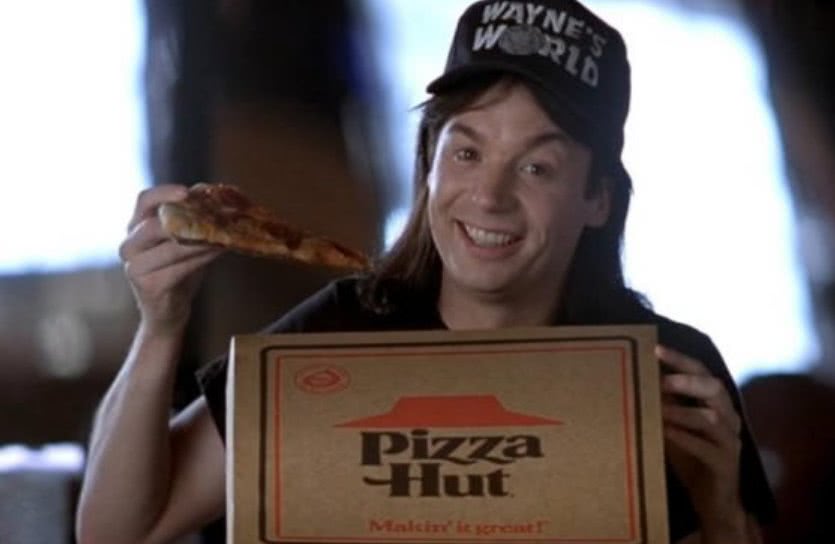 Most people assume that the most offensive thing linked to Pizza Hut is those hot dog stuffed crusts.
In actuality it is an offensive jingle commissioned by an ad agency working for Pizza Hut, and written by eternal jokers Ween. 'Where'd the Cheese Go?' was a terrible idea for Pizza Hut but a stroke of genius for the band.
They recorded two versions in 2002: a clean one which contains the lines "Where'd the cheese go" and the response "I don't know" and — after the original was rejected — a frustrated and hilariously explicit version which devolves into them asking "Bitch, where the motherfuckin' cheese at?" and simply "Motherfucker".
Ween explained how they came to pen the offensive ditty:
"Earlier in 2002 we were hired by the largest advertising firm in the country to write music for a Pizza Hut commercial. Pizza Hut had hired them to come up with a whole new image to promote their new Pizza, "The Insider" which had all the cheese inside the crust.
"In keeping in line with their new cutting edge image, the agency hired Ween to do the music, and we delivered in a big way. Unfortunately, they didn't like a single piece of the 6 tunes we submitted and they had us rewriting the song every day for a couple of weeks before they hired someone else. In my opinion, it is one of the best tunes we wrote all last year."
Let's not forget this is the same group that in 1995, recorded an album of country tracks with Nashville's finest session musicians, (named 12 Golden Country Greats) only to record silly lyrics over the top after the sessions were complete.
A number of the respected session musicians were not amused, and attempted to have their names scrubbed from the credits of an album with songs titled 'Japanese Cowboy', 'I Don't Wanna Leave You On The Farm' and 'Piss Up A Rope'
This is who Pizza Hut trusted with their campaign. Of course this happened.
This article originally appeared on The Industry Observer, which is now part of The Music Network.
The Music Network
Get our top stories straight to your inbox daily.