How to make a grassroots festival survive & thrive – Part Four: The Hills Are Alive Group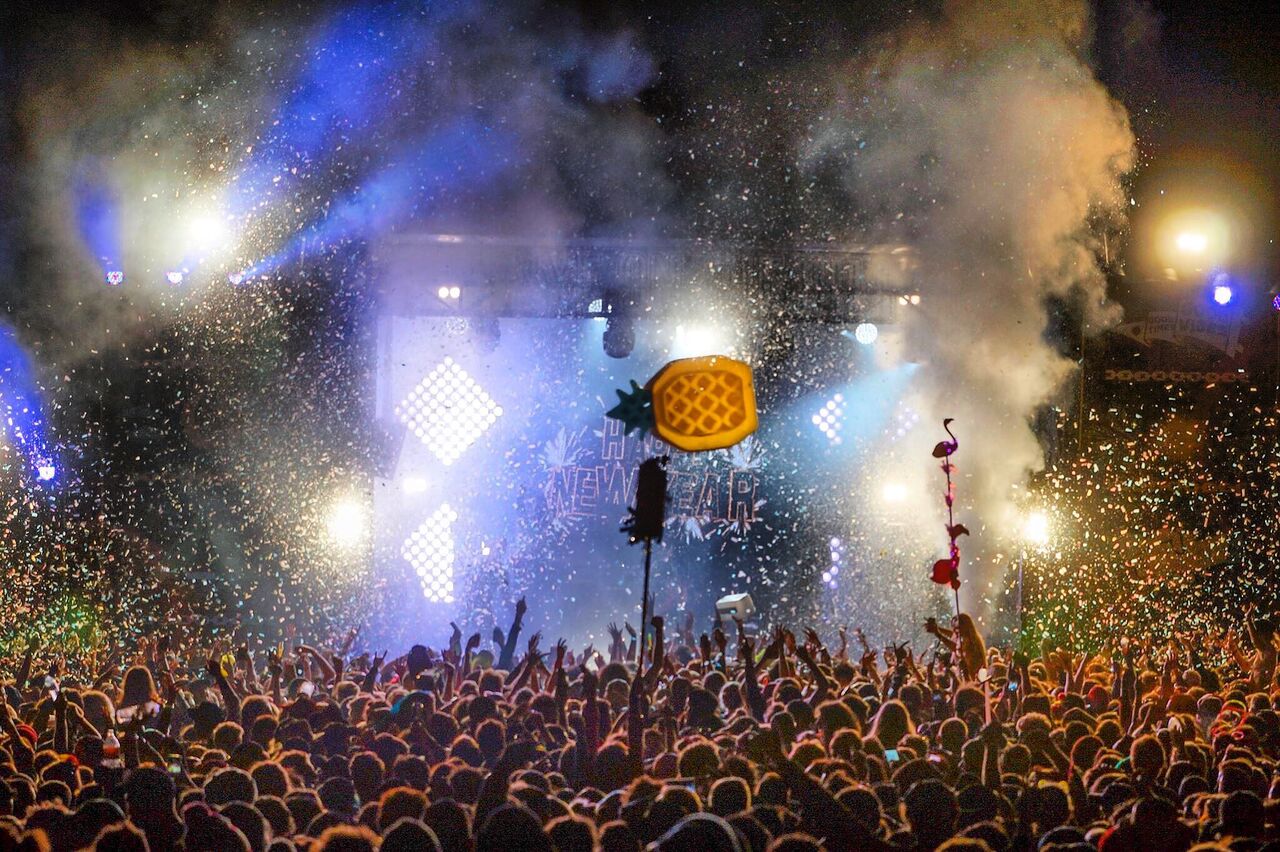 Summer festival season is here! Now, it's no secret that the Australian music festival landscape has been dealt a fair few blows in the last five years (RIP Big Day Out, Soundwave, Harvest, Homebake, Future, Stereosonic…the list goes on).
However, from the ashes of giants have risen a number of smaller, more punter-conscious events that have provided a light at the end of the tunnel for festival lovers across the country.
For this very special finale edition, we're taking a look at a team of friends that took a backyard bash to an Aussie institution to an event empire, The Hills Are Alive Group.
---
The Hills Are Alive, "The Farm", Victoria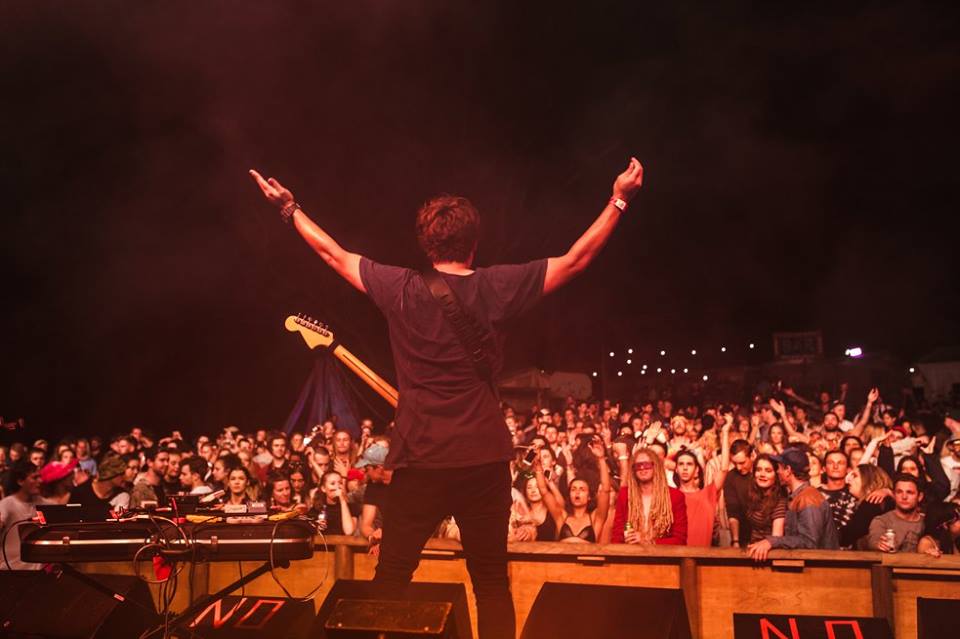 Years Active: 2009 – present
First Year Ticket Capacity: 334
Current Year Ticket Capacity: 3000 approx.
First Year Lineup Headliner: .Hinge
Current Year Lineup Headliner: .Vera Blue
It's not a stretch to say that The Hills Are Alive team exemplify what it takes to grow a grassroots event into a festival empire, all the while retaining the same ethos of good music, good people and a good time.
Not only have they managed to grow one festival but they've used their leverage as legends and their experience in the industry to create three more festivals – NYE On The Hill, Unify Gathering and Ocean Sounds.
It all began 10 years ago, with a group of mates and their 334 closest friends deciding to have a party on a hill. All were welcome, the only hitch is you had to know a friend of a friend to get you through those front gates.
"The whole thing we were trying to promote is that if you were standing next to someone you would be able to have a conversation and work out how you were connected to each other and party like best friends," explains co-founder and THAA group director Aidan McLaren.
"Basically, you could connect to everyone there, whether it was through on connection or five connections."
Although the festival's capacity might have ballooned to ten times its size, McLaren maintains that the intimacy and uniqueness of the event has stayed firmly in place.
"We've had people meet their future partners, people have actually come back and got married during the festival after having met their partner there. We've had people who used to go along coming back with their kids," laughs McLaren.
And then there's the programming, "It all started as a way for us to highlight new, upcoming bands – essentially it was for acts that had never done a festival before. That's what it was originally focused on and the work that we've done there that's what we're really proud about."
And so they should be. To look back on THAA lineups is to see acts that were on the verge of breaking nationally and internationally – from Courtney Barnett to Vance Joy, DZ Deathrays to Saskwatch, the team have truly made their mark as tastemakers.
Following from the success of THAA, McLaren and their team started to think New Year's Eve in their area was looking a little bare.
"We knew Hills was great, this was also the year after Pyramid Rock stopped and probably two or so years before Beyond The Valley started."
The time was right, there was a gap in the market so they started NYE On The Hill and made it open to the public.
"To be honest, we were pretty nervous to open it up to the public cause we weren't sure about who would come," says McLaren.
"The reality was about 50% of the people who came were already Hills people and the rest just slotting into that way of interacting and that way of having a good time but also being really respectful."
The experience with NYE On The Hill was the tipping point for McLaren to open up THAA for everyone.
"We started to feel like a cool kid at the party being like "We're having a party but you're not allowed to come" and it was kind of against what we're like as people," he said.
The dual success of the two festivals gave McLaren and the team the confidence to abandon their former careers and go into festivals full time.
---
Check out past editions of the series:
---
McLaren began working closely with Unify Music Group after taking rapper Remi on as a management client which resulted in the birth of Unify Gathering. A "hardcore hills" as McLaren describes it, that next year will celebrate its fourth birthday with a lineup that includes the likes of Karnivool, Taking Back Sunday and Underoath.
Not content with juggling three events, this year saw the induction of Ocean Sounds; a one-day festival on Churchill Island in Victoria.
"Its really for people like me who ten years ago wanted to go party at three day long festivals but now has a child, still loves music and wants to be a part of it," says McLaren.
Even with four festivals encapsulating wildly different audiences, McLaren maintains that there are unique touches that give THAA events their signature vibe.
"The thing that we spend most of our time on is programming incredible artists and anyone coming to any of our events, regardless if they know everyone or not on the lineup, they're gonna see some amazing artists," says McLaren.
"Another big one is leaving Easter eggs, stuff for people to discover. Every year we add a few more, whether it be a secret bar or something that happens at a particular time – things that will create moments in peoples lives."
And then there's the concept of location, something that the THAA team nailed straight off the bat with their picturesque natural venues around Victoria.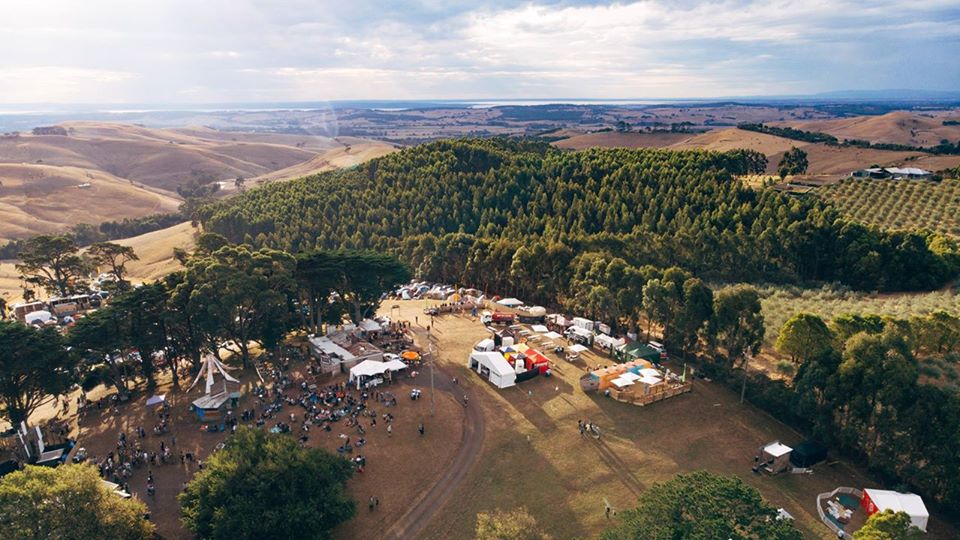 "The Farm" – 95 minutes south-east of Melbourne.
"Its integral, you can have a great standalone gig and not think about the location but to create a longstanding event you have to find a location that's special and different to everyday life, something that people look forward too," says McLaren.
"I love going back to the same camping spot or seeing something that holds memories for me. Even though it's not yours, it's yours for those few days and I think that's really special."
Having a hand is so many homegrown festivals that have become landmarks on McLaren maintains THAA's success stems from a piece of advice that he was given when first starting out.
"Learn from others but make them their own," he says.
Which is, in a way, the same advice he gives for other aspiring festival directors.
"Start small. We've seen so many big festivals fall over. Keep your risk down, start small, learn as you go and grow in increments," says McLaren.
"When you start off with something so small, there are so many things that you are limited by and so many crazy challenges that end up being the core of the festival long term and it gives it that personality."
---
NYE On The Hill will take place from December 30, 2018 – January 1, 2019. Ocean Sounds will take place on January 19, 2019. Unify Gathering will take place from January 10 – 13, 2019. The Hills Are Alive will take place from March 29 – 31, 2019.
The Music Network
Get our top stories straight to your inbox daily.