Golden Robot Celebrates Golden Year With Raft of New Signings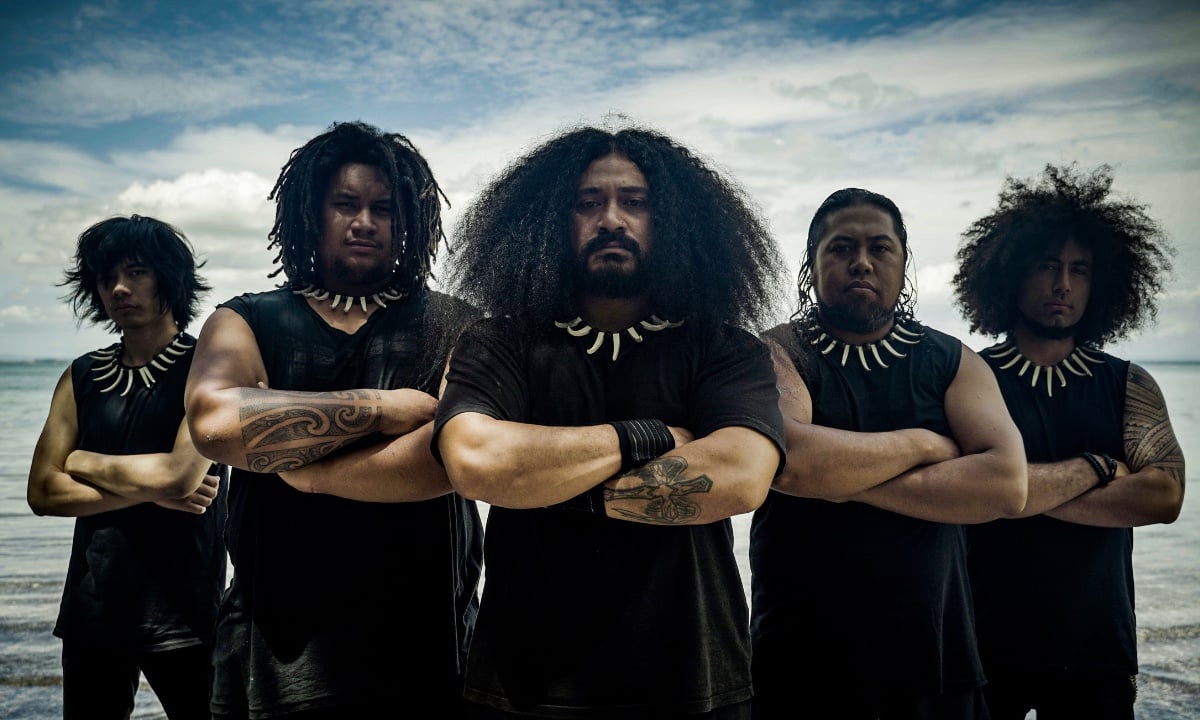 Image: Supplied
As 2022 nears its end, it feels like a particularly fraught period in the music industry, one marked by an unjust imbalance in the relationship between artists and managers, is also coming to a close.
This year has seen more artists than ever – partly influenced by the impact of the pandemic – postpone or cancel tours, citing mental health as a main factor. Tiktok has become the viral battleground for acts calling out their labels over refusing to release their albums and for general mismanagement. As the music world moves into 2023 and a future marked by wide uncertainty, artists are welcomingly realising that their welfare is of the utmost importance.
What does this mean for music labels? It means greater accountability, more compassion, and increased understanding of the artists working under their name. Where some of the established labels that have been dominating the scene overseas are wading through unsettling times, a label like Australia's Golden Robot Records, though, is absolutely thriving.
Founded by rock & roll entrepreneur Mark Alexander-Erber, the label just enjoyed its biggest few months to date, the culmination of the sterling efforts of his global team over the last few years.
Recent highlights are numerous: Golden Robot Records is working with Aussie Rock royalty The Badloves on their new album and 30th anniversary boxset, which is releasing globally; they just signed thrilling New Zealand metal band Shepherds Reign, recently named as one to watch by Rolling Stone AU/NZ; they have acclaimed artists like Jefferson Starship and Hardcore Superstar on tour in Europe and Australia; DEVO, Riley's LA Guns, Frank Carter and the Rattlesnakes, Filter, The Answer, Faster Pussycat, and an incredible legacy album with Stephen Pearcy (Ratt) and Johnny Thunders are just some of the other big names currently releasing new music with Golden Robot Records and their sub labels.
Only formed seven years ago, 2023 is firmly on schedule to be another year of massive growth for the label. With decades-long knowledge of Australia's music scene, working with Alexander-Erber and his label comes with myriad positive effects for artists: Golden Robot Records is proudly Aussie, valuing straightforward communication and innate passion over everything else; the approach is transparent and real, and something bands the world over can appreciate in these difficult times.
Alexander-Erber has found his perfect stride with Golden Robot, learning from his past bumps in the road and turning those business experiences into life lessons which are now paying off.
The success of Golden Robot Records is evidence that there's been a subtle changing of the guard, with a new wave of industry figures like Alexander-Erber already prepared to take Australian music into the next precarious few years and back it financially.
Tough decisions will need to be made, and that's perhaps why the young guns – although they are many and although they are evidently talented – aren't ready to take over just yet; older life-experienced entrepreneurs like the 54-year-old Alexander-Erber still have too much to say and do.
He has planned for longevity in the music business by making some interesting moves. His focus is not only on taking advantage of catalogue deals in the US and Australia, but also the cultural foundation of his company and the staff that underpin it.
Golden Robot has brought on board international industry veterans like John Kastner in Los Angeles and Dan Tobin in the UK/Europe to help the bands and his team navigate the international scene, meaning the bands in these regions have well-established support and guidance.
When it comes to choosing bands to work with, Alexander-Erber concerns himself with the fundamental basics: "a great song is a great song," he says, and good PR and strong management come a close second. It's not about how many social media followers a band has; such data is short-term (and can be bought), and never accounts for the proper adulation of true longtime fans.
Boasting over 12 record labels under the Golden Robot Global Entertainment Group, with just under 500 bands spread across the globe, the odds of a music listener coming across one of Alexander-Erber's associated artists is increasing by the month; the entrepreneur has also started a new sports and entertainment venture that works his band's music into the hot-ticket world of UFC and boxing.
Under his Golden Robot management company, he recently signed his first female boxing champion in Linn Sandstrom, who won her third WBA title in the UK a few weeks ago. Golden Robot Records, in other words, could be inescapable in 2023.
The Music Network
Get our top stories straight to your inbox daily.