21 festivals to inject $200m into Gold Coast economy this year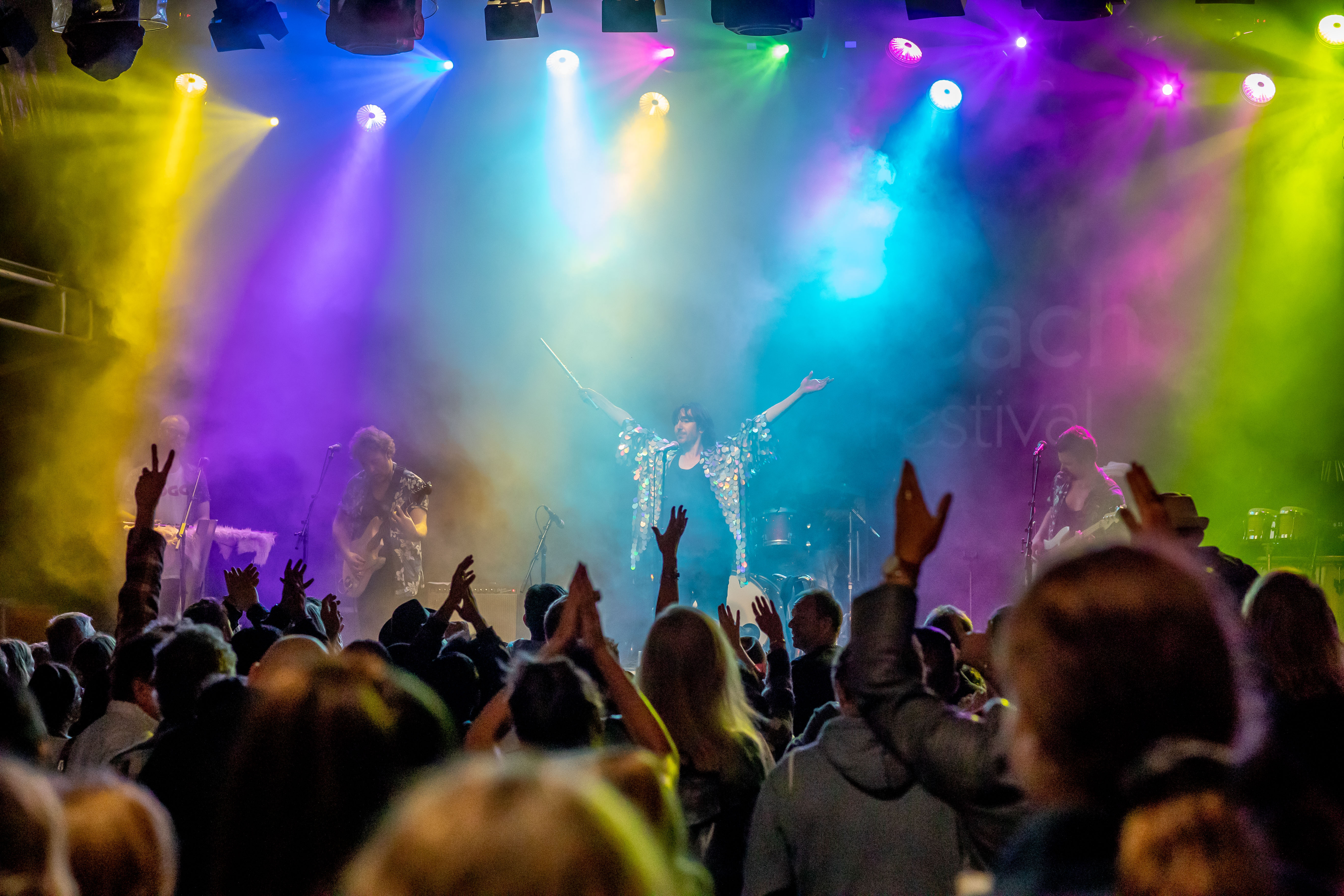 Exactly 21 festivals will take place in 2021 on the Gold Coast, which Major Events Gold Coast (MEGC) believes will inject $200 million into the local economy.
MEGC was formed two years ago as the Coast aggressively branded itself as a global events destination with festivals, sporting and cultural experiences.
It was the result of the merger of Broadbeach Alliance, Connecting Southern Gold Coast and Surfers Paradise Alliance to build the value of the Coast's wider events market from $179 million to $400 million.
Among the Gold Coast's festivals are Blues on Broadbeach, Groundwater, Inverted, Cooly Rocks On and Under the Southern Stars.
The others cover adventure, film, arts, sports, speedcar races, marathons, literature, alcohol and multiculturalism.
MEGC CEO Jan McCormick stresses it is "committed to showcasing Australia's Gold Coast as one of the most sought-after destinations to present, attend or participate" in an event.
As CEO of Broadbeach Alliance, McCormick turned the free Blues On Broadbeach and Groundwater into major economic attractions.
Attendance for Blues On Broadbeach went from 30,000 a day in 2013 to 50,000 a day five years later pumping $25 million into the local economy, according to the Queensland Government.
After going online in 2020, it's back this year between May 20 and 23 with Wolfmother, The Black Seeds, Christine Anu and CW Stoneking – although last week it lost its US-based headliner Tommy Emmanuel due to travel restrictions.
Its country music cousin Groundwater was pulling 70,000 punters since its launch six years ago and pumping $5 million into the local economy.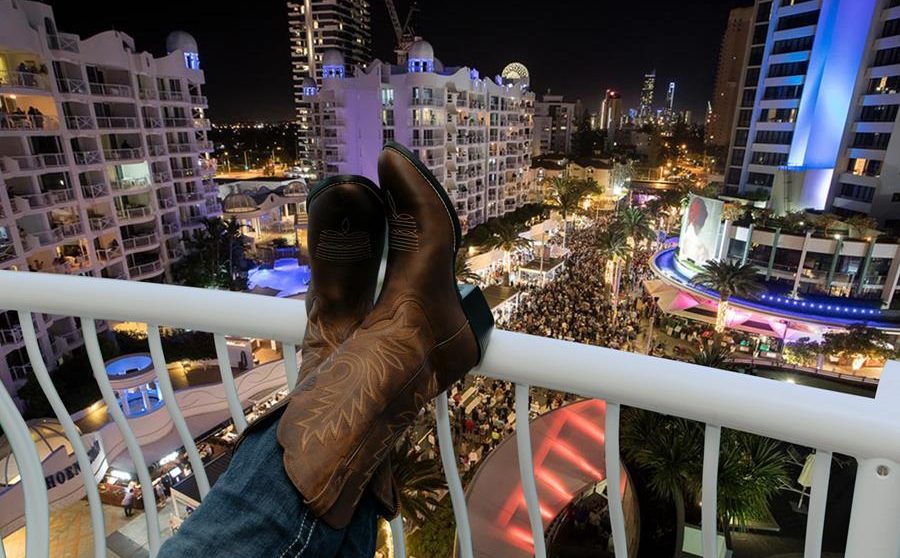 Pictured: Groundwater Festival
In 2021, Groundwater shifts to November 12—14, with festival director Mark Duckworth explaining the change of dates will offer punters a better and more summery experience.
"The Gold Coast has so much to offer to our festival fans," he said. "The move to November allows us to make the most of the sun, surf and sand that sits on the festival's doorstep."
Coolangatta's free retro music, cars and fashion Cooly Rocks On, is another tourism magnet.
In pre-COVID 2019, it had 120,000 attendees, generating nearly $7 million for the Gold Coast, while visitor nights were up by 16% to 24,219. This year Cooly Rocks On stages June 9—13.
As part of its festival strategy, MEGC also encouraged the Australian Festival Industry Conference (AFIC) to relocate from Coffs Harbour to stage at Sea World Resort between September 1 to 3 with over 150 delegates.
Its founder and event director, Carlina Ericson, applauds the efforts of both MEGC and Destination Gold Coast in bringing festivals back and drawing tourists back to the region.
"When you look at the amount of announcements that have been made this year alone relating to the return of festivals in 2021, it's really quite impressive!" she saids.
MEGC's McCormick is one of the presenters.
Moving to the Gold Coast gives AFIC many advantages including being able to offer delegates the half-price airline ticket program from April 1 to September 30.
Ericson also got Austrade's Business Events Grant Program – where sponsors or exhibitors apply for a 50% reimbursement of costs through the Federal Government – to halve its minimum spend to $10,000.
"I actively lobbied the tourism minister on its changes, explaining that due to the severe economic impact that covid-19 has had upon Australia's festival industry, the program's conditions currently act as a barrier to participation, and therefore, has a direct flow-on effect to the industry's overall recovery rate."
The AFIC was not the only event moving from down south.
Lunar Electric's co-promoter Simon Leigh said the March 13 event was shifted from Port Macquarie, NSW, because the Coast offered larger space, better weather and a younger demographic.
It worked: it sold 8,000 tickets, making it the world's largest EDM festival so far in 2021.
The Music Network
Get our top stories straight to your inbox daily.