Gene Simmons says fans 'destroyed' music by refusing to pay for it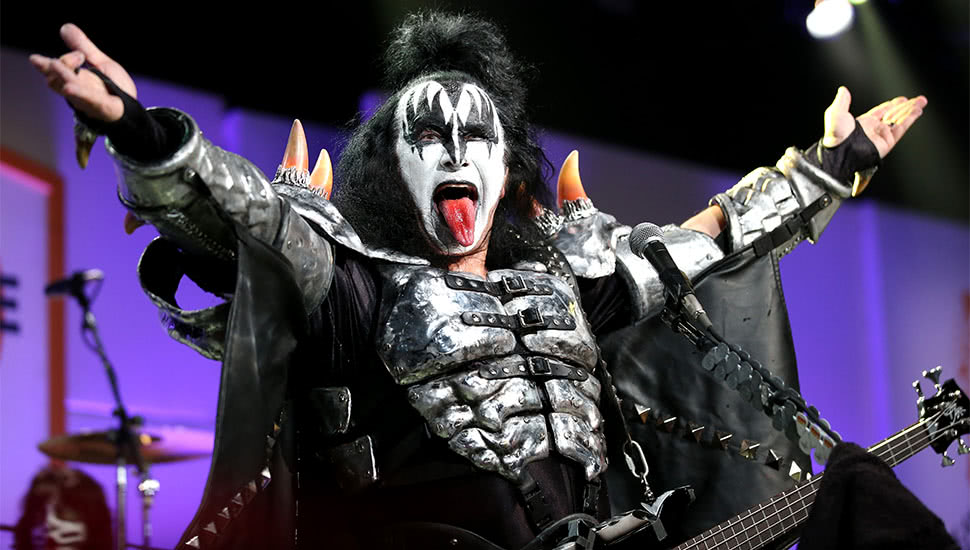 Image: Joe Scarnici/Getty Images
Gene Simmons has taken aim at music fans, calling them "villains", and citing their refusal to buy music as the downfall of the music industry.
Early last year, Gene Simmons refuted the idea that KISS were planning to make another record, claiming that file sharing is killing the industry.
"That's less of an incentive, because downloading and file sharing. People have convinced themselves they don't wanna pay for stuff," he said. "And last time I checked, KISS is not a charity. We're philanthropic, but I'll be the one that decides how much I give and where."
"Make a distinction between commerce and philanthropy. So the idea of doing another KISS record, unless and if there's a financial model that works, personally I'm not interested in it."
Now, the KISS bassist has again hit back at music piracy, putting the finger of blame squarely on fans.
Speaking in Adelaide as part of his Vault Experience last month (via Ultimate-Guitar), Simmons discussed the high price of his $2,000 box -set, The Vault.
"Record companies really don't exist anymore. People don't buy stuff. And I refuse to be held up by the iCloud and the popcorn fart technology of today," he explained. "And there are no more record stores anyway. And this is a very expensive item to do."
"Some people have said. 'It costs $2k, that's not cheap.' Yeah. Also, you're not paying for my flights over here and the hotels and all that kind of stuff. Nothing's cheap and that's just life, the way it is. More importantly – you don't have to get one."
Later touching on the topic of the music business again, Gene Simmons noted that fans are "villains" because of their tendency not to buy music by large rock bands.
"It breaks my heart because the new bands don't have a chance," he began. "There's a lot of good talent out there. They will never get the chance."
"The big band right now is Foo Fighters," he continued. "They're over 20 years old. 'Well, that's a new band.' No, it's not. They're older than your grandma. They'll be around a long time but they started before the record companies [collapsed]. Since then, not a single band can get up there and draw any tickets."
"And that's because the fans are the villains. Because they're the ones that won't pay for it."
"By the way, if you're a pop fan, there's little Ariana Grande – she's a great girl by the way – the fans buy that stuff. If you're a rap fan, they buy. Country and western, that sells records and music."
While some might criticise Gene Simmons for his tendency to trademark almost every little thing, if you consider how messed up he believes the music industry to be, you can't really blame him for trying to make a few extra dollars from time to time.
Check out KISS' 'I Was Made For Loving You':
This article originally appeared on The Industry Observer, which is now part of The Music Network.
The Music Network
Get our top stories straight to your inbox daily.