Frontier Touring, Bluesfest, among the Top 20 best performers globally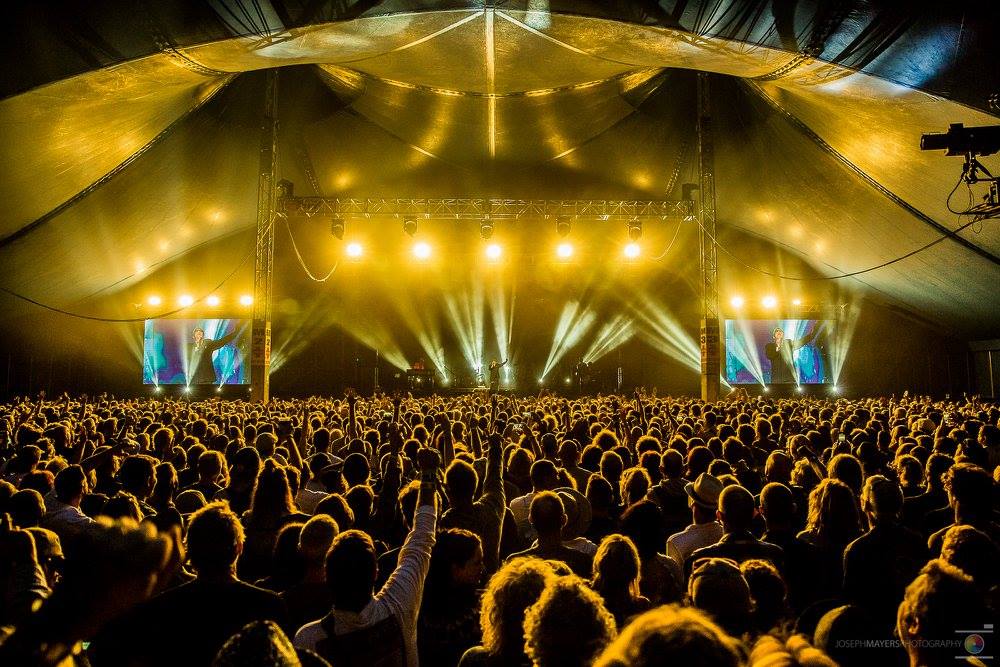 Australian promoters, festivals and venues ranked as high performers in the global live music industry in 2017, according to a wrap up by American-based Pollstar magazine.
Frontier Touring and Bluesfest made it into the Top 20 of their respective categories – an outstanding achievement given the new strong entrants from markets as Asia and South America.
On a global level, Pollstar called 2017 "a record crushing year for the concert business."
The Top 100 Worldwide Tours alone generated a record $5.65 billion in revenues. That represents a huge 15.8% increase over the previous year.
The total tickets sold by the Top 100 was also a record at 66.79 million, up 10.4% over 2016.
U2 did the highest grossing tour worldwide at $316 million and the band's North American segment also topped that chart at $176.1 million.
The magazine noted there were 11 tours that generated more than $100 million worldwide as compared to seven tours in 2016.
In the Top 200 promoters list, Frontier Touring was at #18 after selling 954,715 tickets.
Lower down in the list were TEG Dainty at #30 (583,513), Chugg Entertainment at #44 (, 410,727), TEG Live at #56 (315,776) and Bluesfest Touring at #80: (179,747).
Live Nation Australia's sales were included in that of its parent company Live Nation, which topped the list with a remarkable 52.4 million tickets.
In the Top 100 Grossing Festivals, Bluesfest was at #11 generating $10 million with one of its best line-ups.
Topping the list was America's Coachella with a $114.5 million gross.
Australian venues also made their mark in the highly competitive field.
Seven of them made it into the Top 200 Arenas, led by Sydney's Qudos Bank Arena at #43 after shifting 433,590 tickets over the last 12 months.
Rod Laver Arena, Melbourne, was at #60 (with 341,599), Perth Arena at #63 (330,279), Brisbane Entertainment Centre at #73 (283,557), Sydney's Hordern Pavilion at #104: (172,567), Adelaide Entertainment Centre at #153 (85,471) and Newcastle Entertainment Centre at #175: with 69,597.
Sydney had the most inclusions in the Top 200 Theatre Venues list.
ICC Sydney Theatre was at #44 after moving 168,375 tickets.
Brisbane Convention & Exhibition Centre was #122 (57,270), Hamer Hall in Melbourne at #148 (42,804), Enmore Theatre in Sydney at #157: (39,871) and Darling Harbour Theatre in Sydney shifting 37,481 stubs giving it a #164 spot.
However Melbourne took the lead in the Top 200 Clubs, with four out of six inclusions.
These included the Corner Hotel at #30 (98,696), Northcote Social Club at #118 (29,517), The Forum at #157 (16,887) and 170 Russell at #196 (10,364).
The other clubs were Brisbane's Triffid at #72 (59,310) and Sydney's now-closedNewtown Social Club at #172 (13,741).
Five Australian entries were in the Top 100 Outdoor Stadiums/Festival Sites, two making it into the Top 50.
These were ANZ Stadium, Sydney at #31 (50,113) and AAMI Park in Melbourne at #41 (134,879).
Tyagarah Tea Tree Farm in Byron Bay, home of Bluesfest and Boomerang, was #63 (105,123) while Brisbane's Suncorp Stadium was #82 (80,191) and the hallowed grounds of the Melbourne Cricket Grounds slid into #95 after drawing 73,114.
The Music Network
Get our top stories straight to your inbox daily.