Combating Skills Shortages in the Events Sector: 'A Crisis'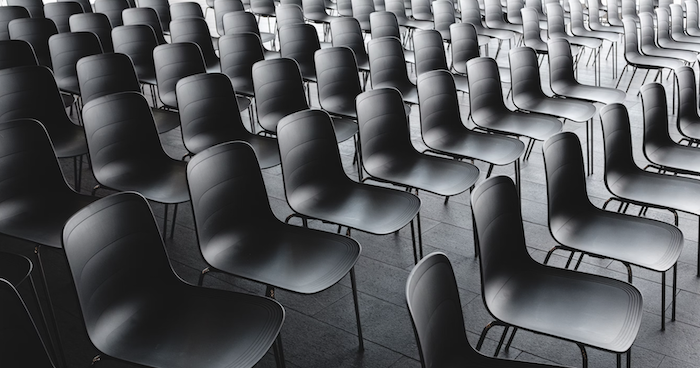 The skills hire and training sectors are coming up with initiatives aimed at the lack of experienced workers in the events sector.
The shortage threatens to pull a red on its return to the fast lane, with no quick fix expected.
Both Badi Mahabat, co-founder and general manager of staffing solution company Casual Hands, and Jo Gaddes, award-winning lead vocational teacher (Events) at TAFE Queensland (Gold Coast campus) describe the problem as "a crisis".
"The requirements of my clients are made more difficult in that when you find the bodies, they also need to have the necessary skills and experience," says Mahabat.
"After COVID, they migrated to other jobs where benefits and conditions were better. There's security in getting great pay at the moment, why would they go back right now?"
Gaddes believes the event and hospitality sectors are managing on tight budgets as it is.
"So that's another problem in their recouping," says Gaddes, "they're competing with better pay, flexible hours, work from home and part-time working mothers, which they haven't started to offer yet."
With a low expectation of an immediate job outcome in events, enrolments for live performance-associated courses dropped at TAFE QLD in the last two years, as was the case with most TAFEs around the country.
"There are sectors in the events industry, like wedding and sports, which are doing quite well," Gaddes offers.
"I hope that now live events have started again, and we've seen great attendances at festivals, that will make a big impact.
"When people start to see the industry is back, they are going to say, 'This is the industry I want to be in'."
TAFE QLD has a changed training package curriculum.
In June, the federal government, after consulting with the industry, added more compulsory units that every student studying events in Australia must study.
Two are event production and staff recruitment.
"They also added a more sales and marketing approach to the diploma," Gaddes points out.
"Another new one is developing promotions so it's about generating work, on how to put a proposal together to win that event.
"TAFE QLD has always had marketing, and managing sponsors and volunteers. "But it's good to see the industry and government as a whole has felt those units have been core to the study."
Both TAFE QLD and Casual Hands are proactive in upskilling students and clients.
TAFE QLD works with QTIC (Queensland Tourism Industry Council) putting on Come And Try days for the tourism, events and hospitality industry for school leavers and job seekers to sample what it might look like as a trade.
It is involved in the tourism-focused Crisis Resilience Strategy study.
It holds regular industry consultations and puts together industry working groups to discuss training needs and industry requirements of students.
Students also work with staff at events like Blues on Broadbeach, Cooly Rocks On, the Gold Coast Music Awards, Splendour In the Grass, Springtime and Groundwater.
It is also pitching to the events industry its new July-opened state-of-the-art Gold Coast campus, which is purpose-built for events that comes with 250 solar panels to operate the building and with recyclable fishing lines from Asia.
Casual Hands, with offices in Canberra and Sydney, provides staff for hospitality, events, cleaning, security and customer service.
Clients include AGB Events, Royal Randwick and the ICC Sydney.
Mahabat says, "We're happy to provide upskilling, we find that necessary just to give clients the basic requirements they want.
"A lot of clients are changing and adapting, and have had to shift their staff to rebuild their base.
"They are expecting more versatility in their staff, and that's hard because we're struggling to find staff at the very basic level.
"They don't necessarily have the budget to hire extra staff to get over the lack of experience."
Another offering to clients in these tumultuous times is a new staff management and reporting software that Mahabat developed and is hailed a game changer for the industry.
Luigi Jobs is a new event staff management system that streamlines the process of recruiting, onboarding, inducting, and training staff. The platform will be presented exclusively to delegates at this year's Australian Festival Industry Conference as part of its New Product Showcase segment.
---
Gaddes and Mahabat appear at the Australian Festival Industry Conference (August 30 – September 1) at Sea World Resort on the Gold Coast. Tickets are on sale now. They are on a panel covering Workforce Skills and Labour Shortages: Planning for the Future. They will be joined by Gayle O'Brien, QLD Department of Tourism, Innovation & Sport.
The Music Network
Get our top stories straight to your inbox daily.