Australia cancels Eurovision trip for second year due to COVID-19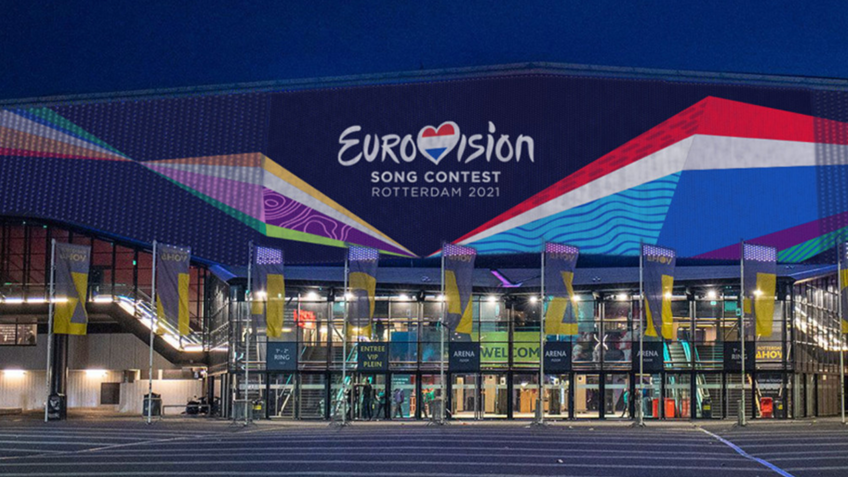 Australia's 2021 Eurovision delegation and entrant Montaigne will not be travelling to Rotterdam in May, with the artist instead to perform virtually from Sydney due to travel restrictions.
Last year the entire competition was axed for the first time in 64 years because of the pandemic.
In 2021 Eurovision's local TV partner SBS made the decision "after a comprehensive assessment".
"We came to this difficult decision after considering the challenges of the ongoing pandemic, including the many factors involved in travelling to and from the event from Australia," head of delegation Josh Martin said.
"Just because we are performing from the other side of the world, doesn't mean we won't be competitive," creative director Paul Clarke from Blink TV insisted.
"I'm very proud of Montaigne's fighting spirit and we have a terrific creative concept to present – we can't wait for you to experience (her song) 'Technicolour' brought to life for Eurovision 2021."
Rotterdam has initiated severe safety regulations.
The Ahoy Arena where it is held can seat 16,426 people but the crowd is capped at 3,500 for each of the semi-finals, on May 18 and 20, and the grand final, featuring 26 songs, on 22.
The number of media reps and artist entourage has been pulled back, with extensive testing, mask wearing, hygiene measures, attention to venue ventilation and innovative measures.
Those attending from outside the Netherlands have to quarantine for five days before and test negative 72 hours before they fly. Once in the Netherlands, delegations have to stay in their hotel, except when they travel to Ahoy Arena for rehearsals, the live shows and other programme related activities.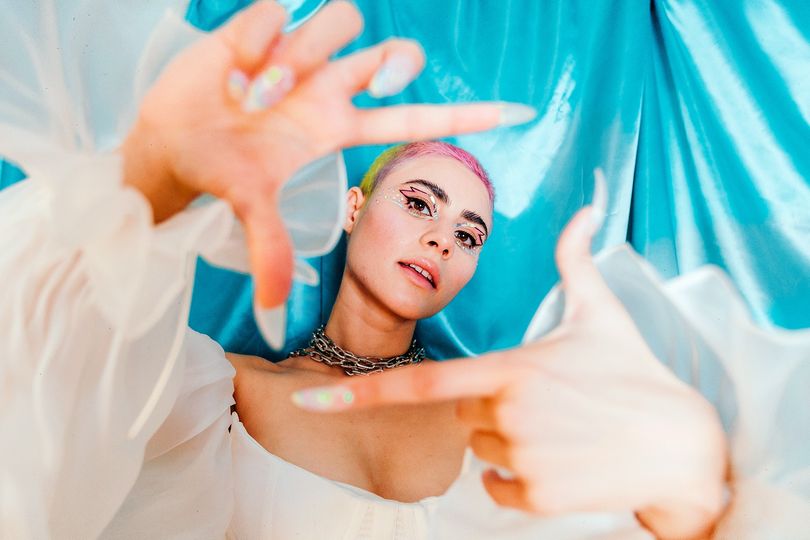 Australia seems to be the only one of the 39 competing countries to pull out so far.
After the 2020 cancellation, Eurovision organiser European Broadcasting Union ensured it would go ahead with four stipulations.
One of these was that all countries including Australia had to submit a "live to tape" performance in case COVID travel restrictions meant the singer could not perform in person.
Montaigne taped her performance in a Sydney studio before organisers and Ernst & Young accountants.
Montaigne said she was sad that she would be unable to participate in the live spectacle of Eurovision again.
"Despite that disappointment, it is still an immense privilege to be able to participate and compete in Eurovision, in its fandom and its processes, two years in a row," she posted online.
"I have been able to submit two songs that I'm proud of and that have meant significant things to people. I am still absolutely stoked that I can present 'Technicolour' this year, in whatever form my final performance may come in!"
SBS's coverage of 2021 Eurovision, hosted by Myf Warhurst and Joel Creasey, will broadcast from May 19—23.
The Music Network
Get our top stories straight to your inbox daily.