Electronic Music Sector Climbs 71% to $6 Billion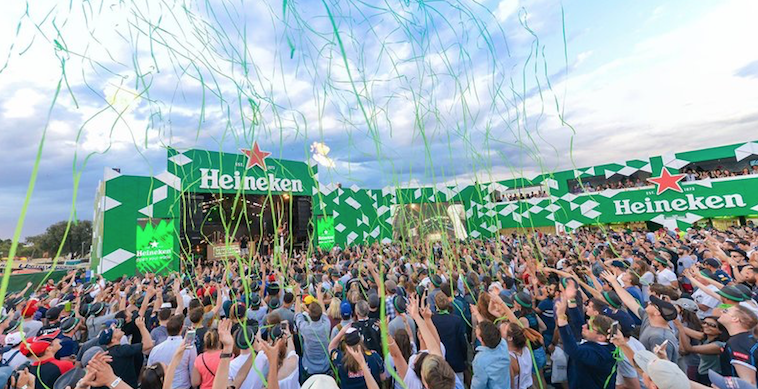 The global electronic music sector is up 71% in 2022 to a total value of US$6 billion.
Australia is ranked #16 in the countries playing EDM on radio, and represents 20% of EDM's share on Spotify.
Tech house overtook techno as the best seller on electronic digital download store Beatport (with house at No. 3), while South Africa's Amapiano had the biggest growth in the past 12 months.
At No. 4 on Beatport was melodic house amd techno, followed by drum and bass (5), deep house (6), dance/electropop (7), progressive house (8), minimal/deep tech (9) and trance (10).
All these facts and figures are from the IMS Business Report 2022, released this week at the International Music Summit in Ibiza
"The industry is buzzing," the report's author David Boyle said. "I heard tons of excitement in my interviews with artists, promoters, agents and labels in the last month.
"Partly because, as predicted last year, electronic music is back once again.
"Led by market share gains in the U.K. and Germany, we found growth in 16 countries as the joy and energy of electronic music soundtracks the world's post-pandemic recovery."
According to the report, EDM had 130,000 core artists, 11 million casual artists and 412 million fans in 2021.
Recorded music grew by 18%, with physical format rising for the first time in 20 years — vinyl up 51% and CDs climbing slower at 9%.
Streaming remains a financial cesspit with just 1,650 electronic artists (less than 1.2%) earning over $65,000 a year from their music from streamers.
DJ and artist earnings went up 111% as music festivals and clubs showed a return, despite continued restrictions in some regions.
EDM festivals and clubs reached a value of $2.5 billion, up 166% from 2020.
Skiddle data shows their consumer demand is set to exceed pre-COVID numbers.
The number of tickets sold in 2022 so far is more than the same period in 2021. This year's sales forecast is to be almost double on 2019's figures.
The number of festivals with EDM acts in 2011 was down 28% to 1,646, while the number of EDM acts who played festivals was 14,000, a drop of 64%.
DJ software and hardware value was up 14%.
The Music Network
Get our top stories straight to your inbox daily.