Tamworth CMF & Country On Keppel postponed, $1m funding confirmed for Gympie Muster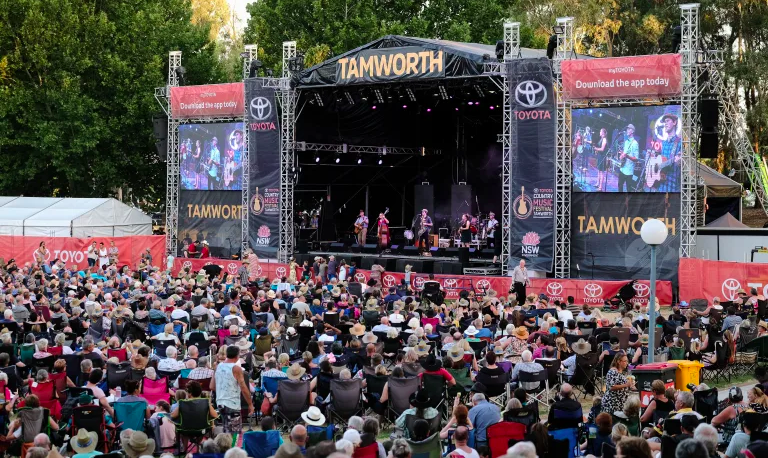 Two major country music festivals were postponed within weeks of each other, while a third received positive news about its return after a two-year COVID-induced hiatus.
In a shock move, the Tamworth Country Music Festival (TCMF) announced on Friday – a week out from its January run – that it had postponed its 50th-anniversary instalment to April 18 to 24.
"I don't think there's one person in this organisation that's happy about it," a disappointed Tamworth mayor Russell Webb told a media conference.
The announcement immediately followed a number of new restrictions in NSW including no singing and dancing at venues. Tamworth also record 250 infections on Friday, and singer Adam Brand dropped out after testing positive for COVID-19.
TCMF had to resubmit safety plans for assessment by NSW Health, but said that time had run out.
"There was so much uncertainty around what we would have had to do as an organisation and what some of the venue organisations would have to do to comply with the law and carry the festival through in a safe way," Webb explained.
The new April dates were chosen because it was during school holidays, and perishable goods bought by pubs would last until then.
The mayor said there'd be a "significant" financial cost associated with the postponement.
Venues operator Wests Group CEO Rod Laing estimated his loss at "hundreds of thousands of dollars" including food and marketing spends.
It was also a blow for artists, some of which who had scheduled album releases and tour announcements around TCMF to promote before crowds of 50,000 a day.
These ranged from the Bushwackers' 50th-anniversary Chardonnay Show at the Longyard to emerging acts Della Harris, Andy Penkow, Dan Higgins and Willow teaming up at the Capitol Theatre to unveil their new albums.
The Golden Guitar music awards, which went virtual in 2021, were also pushed to autumn.
Country On Keppel, to be held on Queensland resort Great Keppel Island on July 15 to 17 with Adam Brand headlining, was postponed to 2023.
This was after the death on Christmas Eve from cancer of its founder Peter Blundell, aged 59.
The brother of singer-songwriter James Blundell, he set up the event in 2019 as the only Australian country music festival to take place on an island.
He was diagnosed with an aggressive cancer in October, just a month after he was married.
The Gympie Muster received $1 million in federal RISE funding to stage this year after being forced into pandemic hiatus in the last two years.
It will belatedly celebrate its 40th-anniversary in Amamoor Creek State Forest in August.
Its 100-act lineup, headlined by Lee Kernaghan, includes Kasey Chambers, John Williamson, Adam Brand, Beccy Cole, Troy Cassar-Daley, Graeme Connors, Don Walker, Brad Cox as well as The Black Sorrows, Diesel, The Badloves and Ash Grunwald.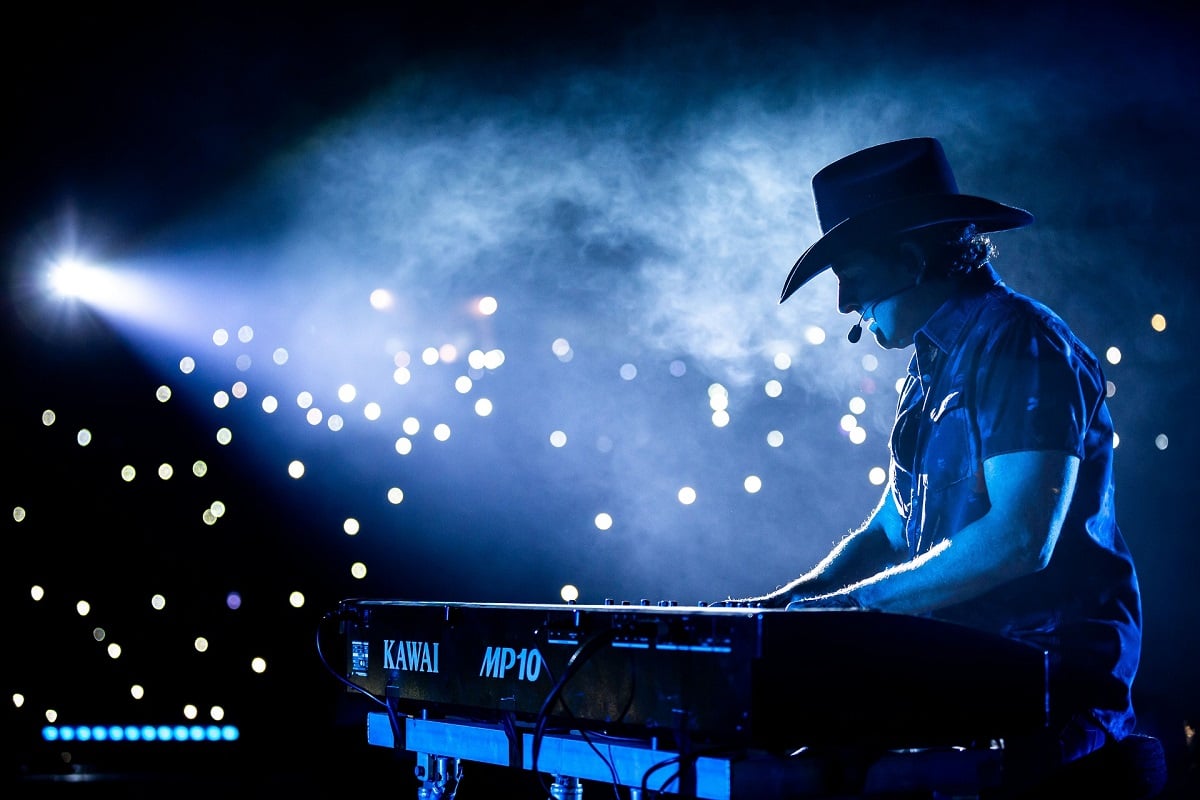 Pictured: Lee Kernaghan at the Muster
It will be Kernaghan's 17th Muster since 1992, and his set is part of his 30th-anniversary tour behind his The Outback Club album.
"The Gympie Muster holds a special place in my heart," he said.
"The atmosphere is always electric."
The Muster traditionally draws 23,000, with 75% of patrons coming from outside the region and pumping $6.2 million into the local economy.
Queensland tourism minister Stirling Hinchcliffe said the festival was a prime tourism draw: "(It) supports local cafes and restaurants, accommodation and tourism operators," he said.
Of other major country music festivals, Groundwater returns from October 28 to 30.
CMC Rocks this year stages from September 21 to 25 for its 15th-anniversary, but expects to return to its traditional March timeline in 2023.
The Music Network
Get our top stories straight to your inbox daily.