Set fire to this town: Cold Chisel Lane unveiled in Adelaide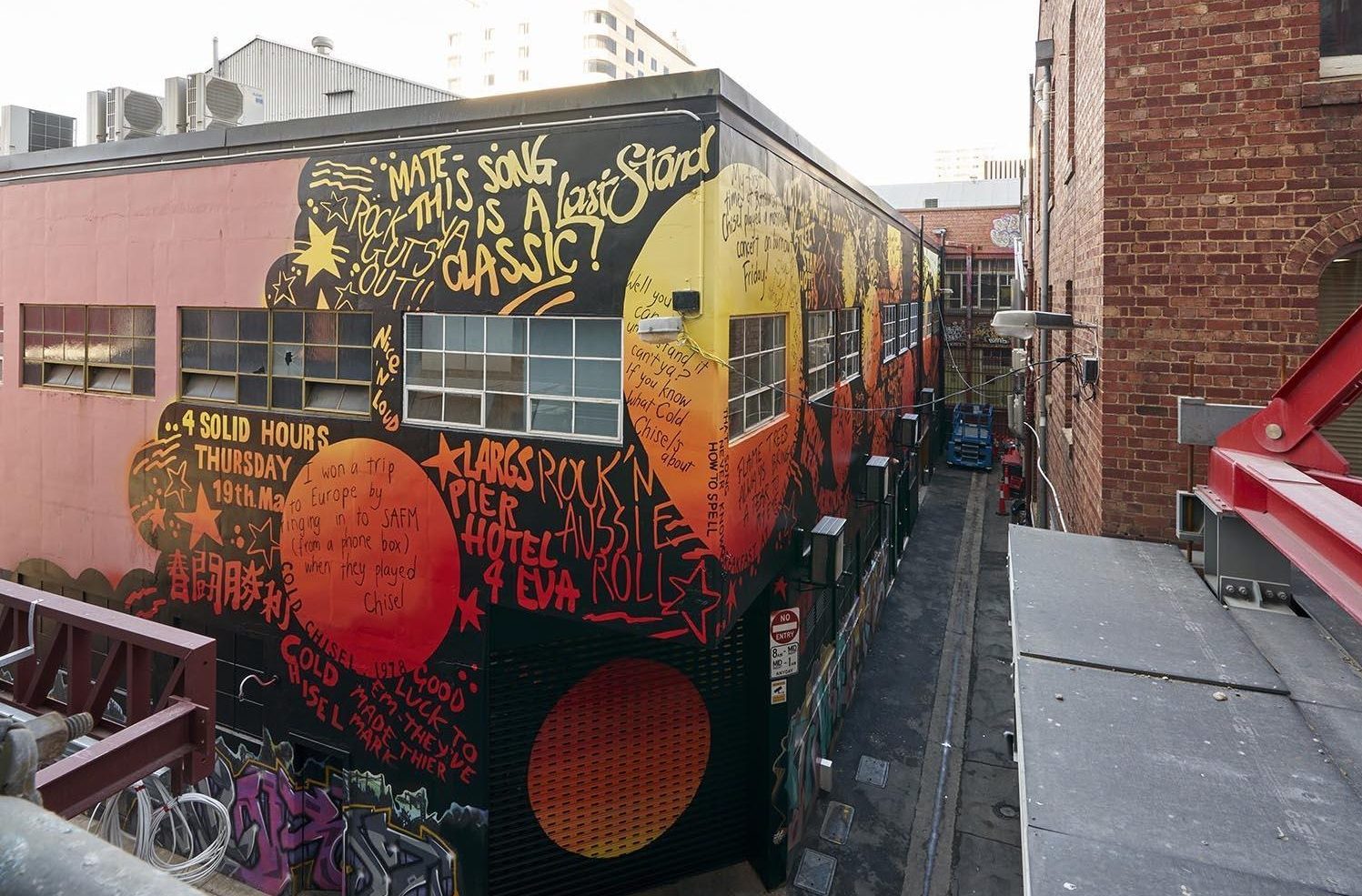 "The first thing I have to say is that when Cold Chisel were a young band, we thought the only street the government would show us was the street out of town," Jimmy Barnes quipped at the unveiling of Cold Chisel Lane in Adelaide.
The narrow lane runs off Burnett Street between Hindley and Currie Streets and is part of the City of Music Laneways Trail.
It's appropriately grungy and close to Hindley Street's music venues, including 181 (now Jive Bar) and The Mediterranean (later the Red Square) where Chisel held residencies after forming in 1973.
Barnes recalled walking around these laneways and how dangerous they were, and was pleased they were being turned into lively precincts "where people can now come and see some good Australian music and enjoy themselves."
As well as signage and the plaque, Cold Chisel Lane features a text-based mural by local artist James Dodd.
"I have taken a deep dive into the history and legacy of Cold Chisel," Dodd explained.
"Being a long-time fan, it has been a joy to focus on this material and search for comments and stories that can become the content for this artwork."
These were sourced through digital footage and social media chats, and also reflected rock's obsession with graffiti.
"I have attempted to capture a strong sense of the history of the band at the same time as relating the passions that audiences have for the music," Dodd relayed.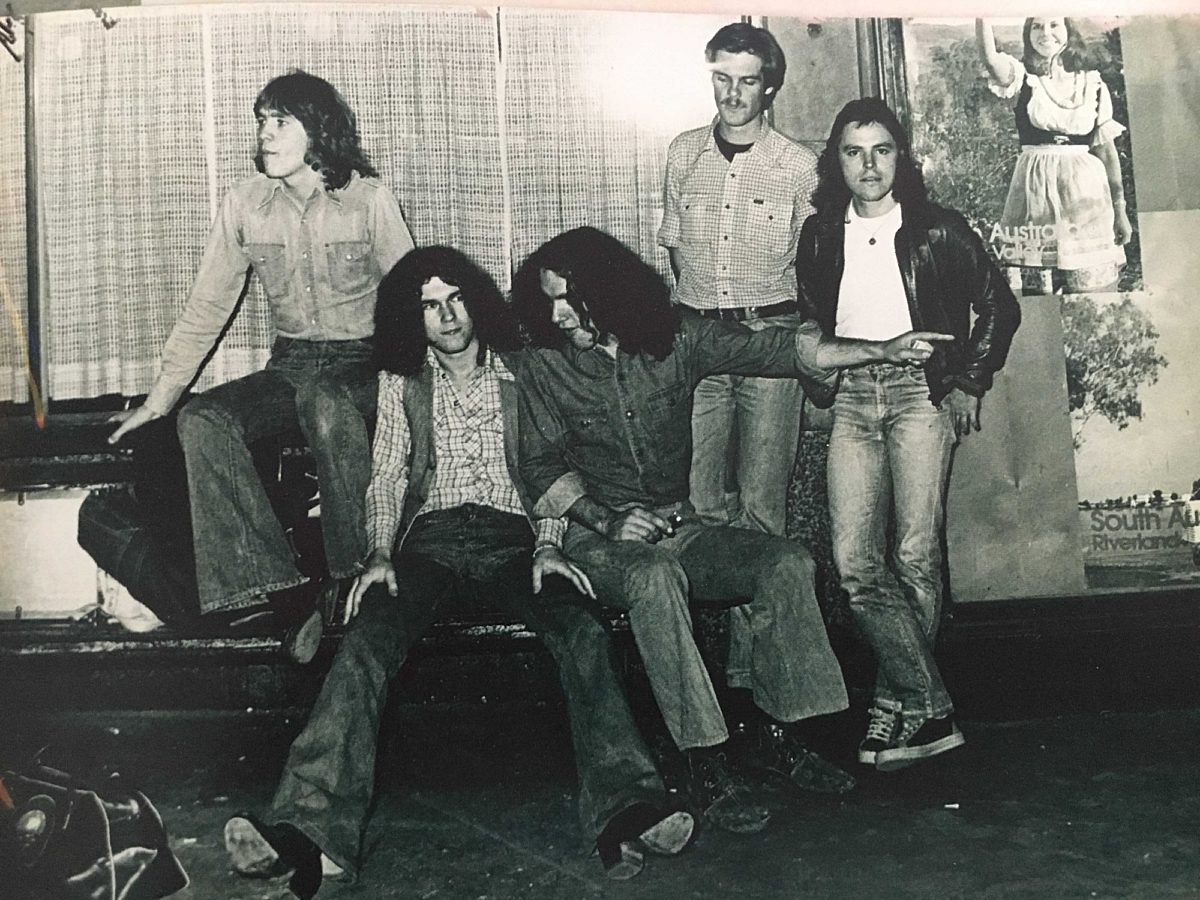 Barnes himself talked at the unveiling about how Adelaide shaped the band, even though they found phenomenal success only after they moved to Sydney.
Some of its fire coming from the fact he and drummer and co-songwriter Steve Prestwich were working-class English migrants and were not expected to amount to anything in life.
"Adelaide is where we got to grow and learn our craft. I have to tell you, Adelaide audiences are discerning and very very tough.
"If they like you, they'll be your staunchest allies. If they don't like you….
"Adelaide was always isolated, and you had to go to the eastern states to make it, but so many great bands came out of this town because of that isolation and because the audiences were so discerning here."
He remembers playing at the Largs Pier venue to just 20 people "and they've been among the wildest crowds I've ever played to.
"We refuse to let audiences sit down and watch our band… and we learned that from Adelaide audiences."
The Chisel unveiling accompanied similar ones for Sia Lane and No Fixed Address Lane on Lindes Lane off Rundle Mall which has a mural with the band's reflection of First Nations culture.
Paul Kelly and The Angels are next in line.
The Music Network
Get our top stories straight to your inbox daily.