CLAMM storm the Amrap Metro Chart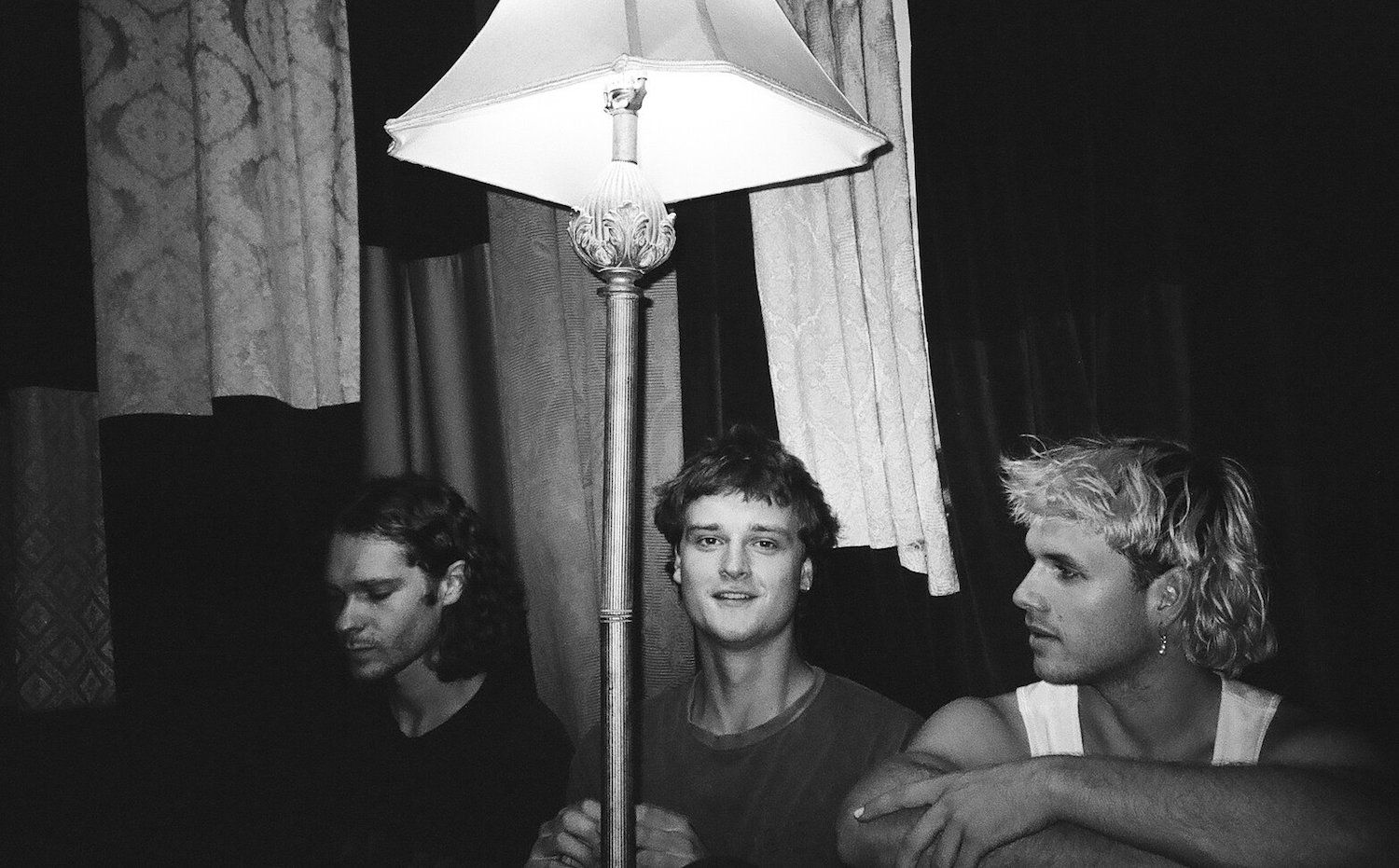 Community radio shows a huge amount of support for Australian music, with almost 40% of music played coming from local artists. Taste-making presenters excel at giving airtime to an incredible spread of what Aussie artists have to offer. The Amrap Metro and Amrap Regional Charts provide insight into what's getting airplay and attention on community radio each week. Here's the lowdown on some tunes charting this week.
---
Pinch Points – # 2 Amrap Metro Chart
The Melbourne quarter return with a snarling, sniping bite of post-punk. A shibboleth is a custom or tradition and in true Pinch Points style with perfect precision, their new tune of the same name seeks to slice through society's herd mentality. Wonderfully wired and hopped up on a seriously spiky riff, Pinch Points' aim is true and straight, marking this as an out-and-out winner. With a release secured in both France and the US for the new album Moving Parts at the end of May, Pinch Points are breaking out of the Melbourne suburbs and into the world stage. Shibboleth is currently breaking out across community radio airwaves all over the country, including Sydney's FBi Radio, Brisbane's 4ZZZ and Melbourne's 3RRR and 3PBS.
---
Eddie Rawk – #2 Amrap Regional Chart
His stage name might just give it away, but there's also more than a shot of country music in the work of Melbourne's Eddie Rawk. Take Me Home (Red Dirt Road) is a thumping ode to getting out of your 9 to 5 suit and hitting the bitumen, taking in a Southern Rock influence the likes of Georgia Satellites might tip their Stetson to. Mr Rawk has more of a downhome feel though and this one's got a sweet, uplifting chorus that must resonate across rural Australia on community radio, especially on Fridays. Some of the stations picking up on Eddie's vibe include Noosa FM, BBB FM in Bellingen, NSW and 3WAY FM in Victoria.
---
Tashi – # 7 Amrap Metro Chart
After her well-received debut EP last year, the self-produced Tashi returns with the funk-pop crowdpleaser, Fever. It's a slick number with some creamy organ licks propelling a bliss-set tune full of positivity and warmth. Infectious to the hilt, we wonder why Tashi is hiding in plain sight with more good vibes than the Pikachu movie and the knack for a fine pop hook. However, Australian music lovers at community radio have turned onto Fever and it's getting great spins at 6RTR in Perth, 5GTR in South Australia, PBS in Melbourne and Brisbane's 4ZZZ.
---
Psychedelic Porn Crumpets – # 9 Amrap Metro Chart
If you're missing those trippy, crunchy riffs Kevin Parker first made his name on with Tame Impala, Perth's Psychedelic Porn Crumpets have not only picked up the slack but are waving their freak flag nice and high on their latest track 'Bill's Mandolin'. Tame Impala have of course had a massive ripple effect on the Perth rock scene and Psychedelic Porn Crumpets are the latest to follow in their merry, kaleidoscopic way and add their own sense of fun along the way. This latest single is a monster, promising much for their incoming album 'And Now For The Whatchamacallit', out at the end of the month. They'll be touring Australia through June before a coveted spot at Splendour In The Grass – some of the community radio stations they could thank along the way for recent support include Radio Adelaide, Brisbane's 4ZZZ both Sydney's 2RRR and FBi Radio.
---
Robbie Miller – #2 Amrap Regional Chart
Brisbane's Robbie Miller has taken a slow and steady path towards the release of his debut album, having started way back in 2010 writing and recording in his bedroom. Since then, he scored Best New Indigenous Talent at the National Indigenous Music Awards In 2012, followed by EP releases in 2015 and 2016., with his song The Pain receiving an APRA Award for Best Blues & Roots Work. He inches closer to that full-length with Show Me Your Skin, his latest single simmering with earthy atmosphere and soul. With such a feel, it's no surprise it was recorded at Matt Corby's Rainbow Valley Studio on the mid-NSW North Coast. As his name goes national, Robbie Miller is also enjoying awesome airplay at community radio from the likes of NSW's Bay FM and 5GTR in South Australia.
---
See the full Amrap Charts at www.airit.org.au
The Music Network
Get our top stories straight to your inbox daily.