TMN breaks down the Ticketmaster scalping allegations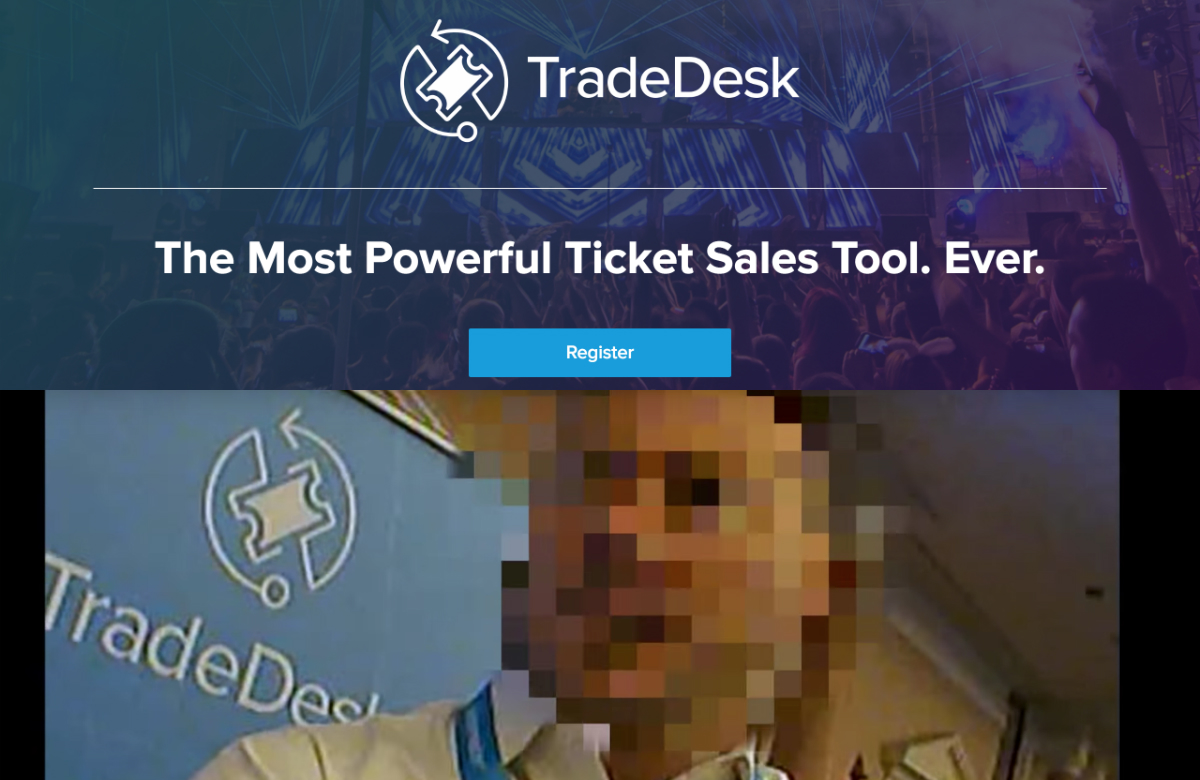 In two damning investigative reports, Canada's CBC News and Toronto Star allege that Ticketmaster has been operating its own covert scalping scheme through their official secondary market platform TradeDesk.
The software product is aimed directly at scalpers, giving them the tools to manage a vast inventory of tickets and upload them to secondary sites such as StubHub and Vivid Seats with ease.
The report comes after the Canadian outlets sent two journalists to a Ticket Summit industry conference back in July – a three-day event that sees promotional booths pitch their software and programs to the world's most successful scalpers.
Ticketmaster – a Live Nation subsidiary which has a monopoly on major event seating in North America and the UK – has historically taken a strong and public stance against scalpers.
They employ a strict purchase limit, urging governments to criminalise scalping and have sued online ticket brokers for allegedly using bots. In 2016 alone they claimed to have stopped five billion purchase attempts by bots.
But, in the official Ticketmaster booth at the conference in Ceasar's Palace, the pitches made by sales staff seen in the hidden camera footage are in direct violation of their own terms of use.
Posing as small-time scalpers from Canada (media were blocked from the event), the journalists learned of the proprietary Ticketmaster software program that would enable bulk buyers to resell thousands of tickets.
The web-based tool TradeDesk accommodates scalpers by allowing them to sync their Ticketmaster accounts with their online resale operation, enabling the seamless movement of inventory to the secondary market without being blocked by programs like Verified Fan or TM's compliance rules.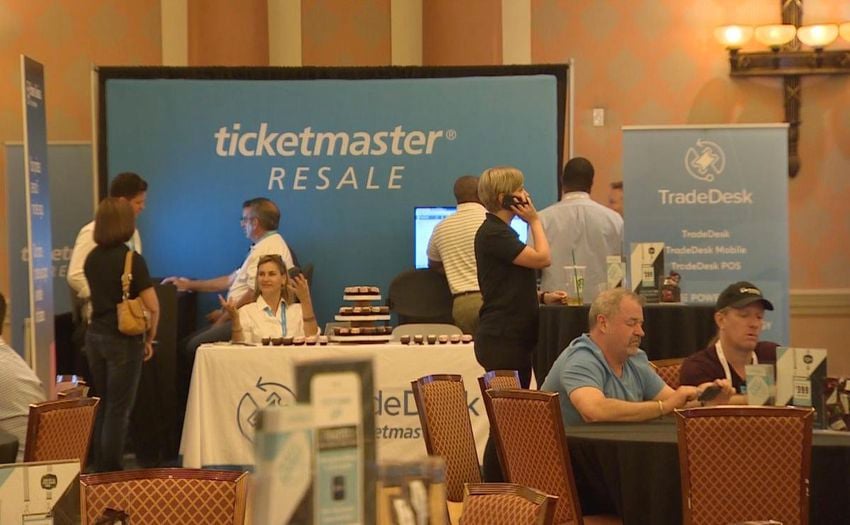 This opens up an entirely new revenue stream for Ticketmaster; on top of the commission they get from the scalper's originally purchased ticket, they profit from the fees of the resale transaction made on TradeDesk, and the secondary commission on every verified resale on ticketmaster.com.
TM's terms of use clearly state that customers are prohibited from buying "a number of tickets for an event that exceeds the stated limit for that event," – normally between six and eight tickets – and "Use of automated means to purchase tickets is strictly prohibited."
But footage of a Ticketmaster salesperson spruiking TradeDesk at the conference suggests that when it comes to violating their own operation, Ticketmaster turn a blind eye.
The unidentified salesman said that TradeDesk were aware that "pretty damn near every one" of their clients are harvesting tickets in bulk through multiple accounts, and went on rationalise: "They have to because if you want to get a good show and the ticket limit is six or eight [seats], you're not going to make a living on eight tickets."
When questioned by the journalists on whether Ticketmaster would be policing TradeDesk clients, the salesman said "No… I have a gentleman who has over 200 ticketmaster.com accounts."
If this proves true, all of the aforementioned clients are in direct violation of TM rules regarding limits and fake accounts. But TradeDesk clients seem not only to be exempt, but actively protected, as the salesman continues: "There's total separation between Ticketmaster and our division. It's church and state … We don't monitor that at all.
"We don't share reports. We don't share names. We don't share account information with the primary side, period."
The Toronto Star also reports that, during a video conference, another TradeDesk sales executive explained why Ticketmaster does not want to hold scalpers accountable to their T&Cs.
"We've spent millions of dollars on this tool, so the last thing we'd want to do is, you know, get brokers caught up to where they can't sell inventory with us," he said.
"We're not trying to build a better mousetrap. I think the last thing we want to do is impair your ability to sell inventory. That's our whole goal here on the resale side of the business."
According to the article, scalpers are incentivised using TradeDesk – they get a 3% discount on Ticketmaster's usual 7% resale fee, plus the more they scalp the better the benefits – once they hit $500,000 in sales, a percentage point is shaved off their fees. At one million, another percentage point, and so on.
The Star also reports that Ticketmaster Resale senior director Casey Klein addressed a session closed to media, presenting in front of a graphic headlined "We Appreciate Your Partnership: More Brokers are Listing with Ticketmaster than Ever Before."
"[We want to] make sure brokers know that they have the ability to sell on Ticketmaster Resale but also that we're committing significant resources to help you do that," he said. "I'm confident there is no company more capable of helping you succeed in a mobile world than Ticketmaster Resale." This is in direct conflict with the position Ticketmaster have historically taken on resale sites.
Ticketmaster have denied these "categorically untrue" allegations in a statement, which you can read about here.
A spokesperson from Ticketmaster Australia declined to comment, as this is a matter for the US to address.
The Music Network
Get our top stories straight to your inbox daily.