BMG Acquires the Jet Catalogue In 'Landmark Deal'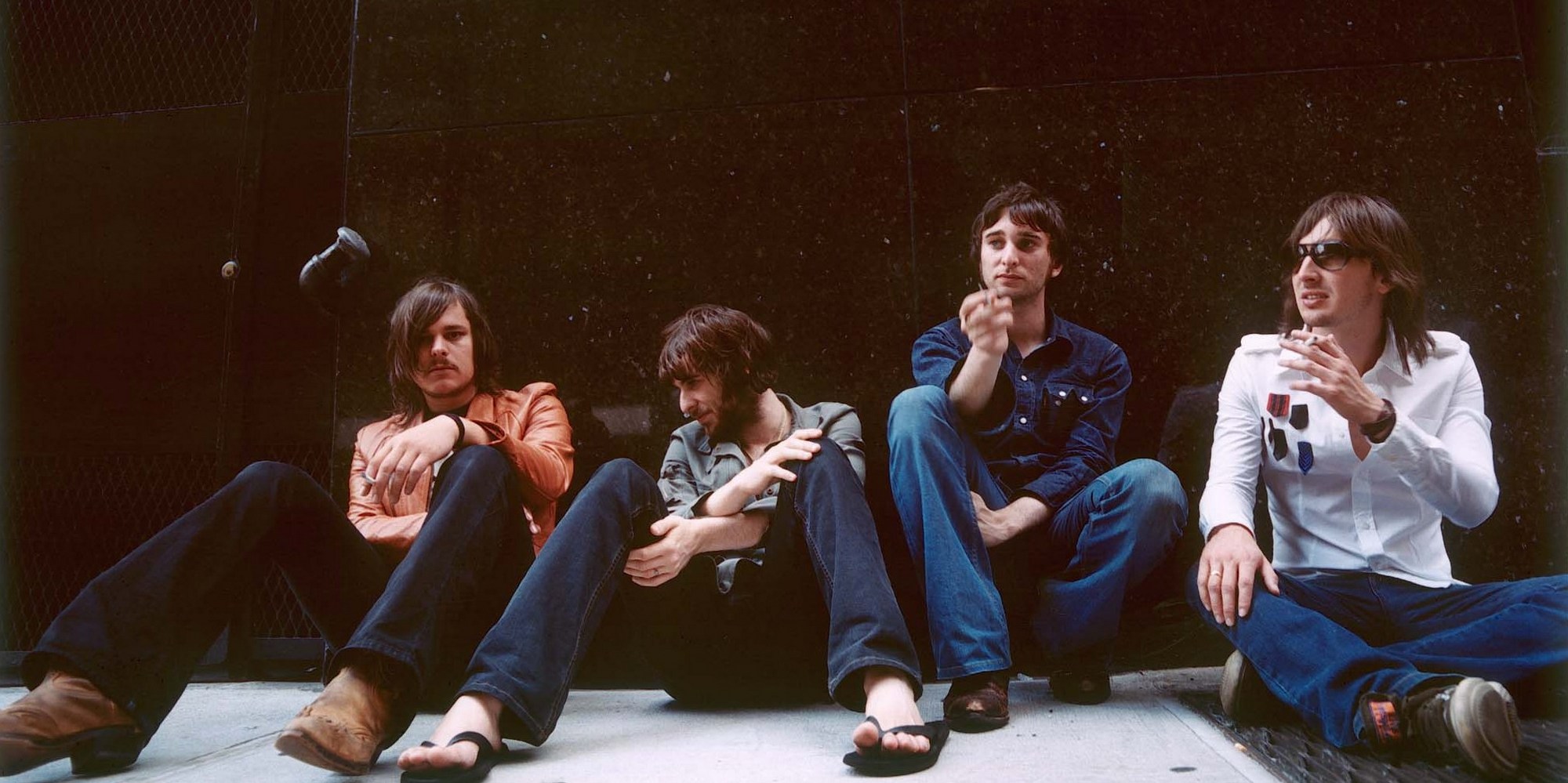 Just weeks out from their induction into the ARIA Hall of Fame, Jet strikes a catalogue deal with BMG.
The powerhouse independent music company acquires the recordings of Jet's first two albums for ANZ, Get Born (from 2003) and Shine On (2006), and the global royalty stream for these LPs in perpetuity. Also, BMG gets the global rights to Jet's third album Shaka Rock (2009). All three albums impacted the top 40 on the Billboard 200 chart in the United States.
Announced Thursday, Sept. 28, the agreement includes rights to international hits "Are You Gonna Be My Girl," "Look What You've Done," "Cold Hard Bitch," "Rollover DJ," and more, and is in addition to their existing global publishing deal struck in 2017 with BMG.
The deal was negotiated out of BMG's Sydney-based affiliate. "Jet are a generation-defining band who achieved global success of the rarest kind," comments BMG president, Australia, New Zealand and South-East Asia Heath Johns. "BMG couldn't be more honoured to acquire these iconic global hit recordings and we thank Nic, Chris, Cam, Mark and their manager Andy Cassell for the faith they have shown in our team via this landmark deal."
It's all happening for Jet right now. They're midway through a 20th anniversary tour in support of Get Born, which collected six trophies at the 2004 ARIA Awards and is certified nine-times platinum in Australia, making it one of the top five highest-selling Australian rock albums of all time, according to ARIA. The debut is platinum certified in the U.K. and U.S., where it led the Modern Rock and Mainstream Rock charts.
Shine On is platinum certified in Australia; Shaka Rock is gold.
Tour dates are still to come in Brisbane (Fortitude Music Hall on Friday, Sept. 29) and Sydney (Enmore Theatre on Saturday, Sept. 30).
All of it a warm-up for Jet's induction into the ARIA Hall of Fame, during the 2023 ARIA Awards on Nov. 15.
"With big decisions like this it comes down to personal relationships," Jet's Chris Cester on the band's catalogue deal, "We've known the BMG team for years. We're already with BMG for our publishing and they do what they say they're gonna do."
The Music Network
Get our top stories straight to your inbox daily.