K-Pop Powerhouse Blackpink Make Australian Chart History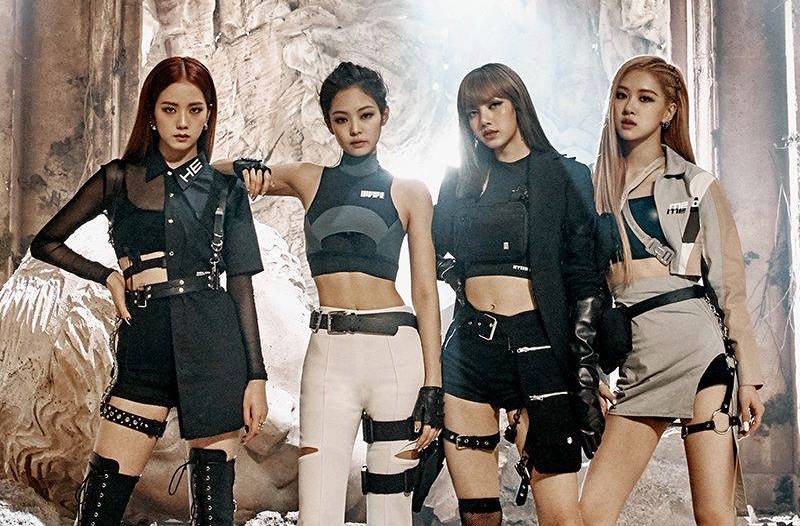 South Korean-based Blackpink this week made Australian chart history with "Pink Venom" debuting at No.1 on the ARIA Singles Chart.
It is the highest-debuting single by a K-Pop act, after BTS' "Dynamite" bowed at No.2 in 2020.
Its success was fuelled by YouTube views, introduced into ARIA Chart measuring in March.
In the week ending August 24, "Pink Venom" generated 225,483 streams in Australia on the platform.
It topped the YouTube charts in 73 countries. 
Australia was also one of 57 countries where the video topped YouTube trending, including Korea, Japan, the U.S., the U.K., Thailand, France and Russia.
The video for "Pink Venom" set a new record for most-viewed in 24 hours so far this year with 90.4 million views.
It had hit 50 million views in its first nine hours.
It marked the third biggest music video debut on YouTube after BTS' "Butter" (108.2 million views in 24 hours) and BTS' "Dynamite" (101.1 million).
On Spotify "Pink Venom" was the most streamed song by a female artist in a single day in 2022.
Its first week on Spotify generated 720,838 streams in Australia.
On Shazam, "Pink Venom" surpassed 60,000 streams globally. On Apple Music, it landed in first place on the Top Songs chart. 
Within a day, it was used as background music for over 100,000 TikTok videos.
Despite having an Australian in the ranks with Rosé Park – born in Auckland and grown up in Melbourne – Blackpink has had a quicker rise to success in the U.S. since being formed in 2016 by South Korean company YG Entertainment.
There Jennie, Rosé, Lisa and Jisoo are the highest-charting female Korean act on the Billboard Hot 100, have the biggest selling album, the first to sell 1 million copies and the first to perform at Coachella.
Early singles "Playing With Fire" (November 2016) and "Ddu-Du Ddu-Du" (June 2018) failed to chart in Australia.
But internationally, the video for "Ddu-Du Ddu-Du" was the first by a Korean group to surpass one billion views and is currently the most-viewed by a Korean group on YouTube.
The ARIA breakthrough came with the Square Up EP (June 2018) which peaked at No.61.
"Kiss and Make Up", the collaboration with Dua Lipa (October 2018) reached No. 33 and was the first by a Korean group to be certified platinum by ARIA.
It went Top 10 in 15 countries, went to the summit in Malaysia and Singapore and by 
April 2019, hit 20.4 million streams in the U.K.
"Kill This Love" (April 2019) reached No.18 in Australia while going Top 10 in Canada, Japan, New Zealand and South Korea.
In June 2020, Blackpink made history in Australia when their collaboration with Lady Gaga, "Sour Candy," debuted at No.8.
It was the highest that any K-pop group had charted on the ARIA Singles Chart, breaking the previous record held by BTS's "Boy With Luv" featuring Halsey, which peaked at No.10.
Debut long player The Album (October 2020) attained No.2 status and yielded Top 50 ARIA singles with  "How You Like That", "Ice Cream", "Bet You Wanna" and "Lovesick Girls".
"Ice Cream", the collaboration with Selena Gomez (August 2020) peaked at No.16 in Australia while becoming its most significant chart achievement in the U.S. debuting at No.13.
This week's ARIA success of "Pink Venom" sets up the September 16 release of the "Born Pink" album.
So too will two shows in Sydney and Melbourne each in June 2023 as part of a world tour.
Their message is that they are not part of a pop process but a creative outfit.
"We don't just receive a completed song," Jisoo told Rolling Stone. 
"We are involved from the beginning, building the blocks, adding this or that feeling, exchanging feedback — and this process of creating makes me feel proud of our music."
She added: "If we just received pre-made songs, it would feel mechanical. 
"I feel more love for the process, because we say, 'How about adding this in the lyrics? How about adding this move in the choreography?' "
The Music Network
Get our top stories straight to your inbox daily.