Beyond The Valley cancels camping festival, but says 'it doesn't feel right to give up altogether'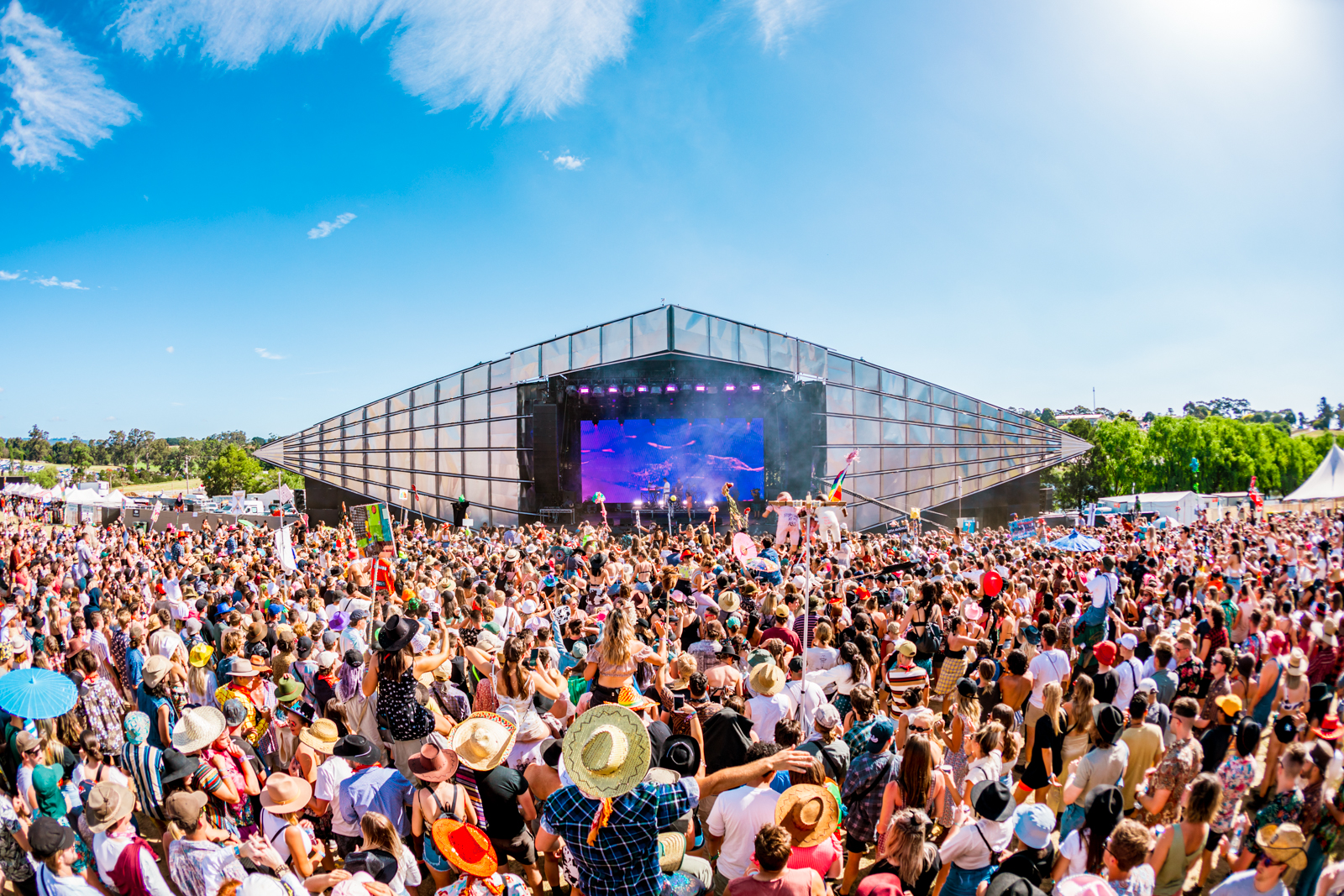 Untitled Group has confirmed that its flagship multi-day event Beyond The Valley will not go ahead as a camping festival in 2021.
Organisers said while they had planned for Beyond The Valley to return this December, the threat of snap lockdowns and lack of insurance for music festivals made the likelihood of holding a large-scale camping festival almost impossible this year.
"While we had full intention of making a triumphant comeback in our usual format this year, the reality is the situation in Australia remains volatile and the threat of snap lockdowns makes planning a large-scale camping festival unfeasible," representatives from the festival wrote.
"Planning an event like this takes significant investment, months of planning and weeks of set up time. With no insurance currently available for events and no concrete timeline for music festivals to return, we've sadly made the decision that Beyond The Valley will not be operating as a four-day camping event this year.
"The prospect of facing a last-minute cancellation is too crushing, potentially causing a blow we would not be able to come back from and shattering all of your New Year's plans."
As an alternative to the traditional festival, Untilted Group also revealed that it was working with Victorian Government officials to stage a spin-off event in Melbourne's inner suburbs on December 30 – 31, with the lineup and venue details set to be confirmed at a later date.
"After exploring all possible avenues we can assure you that we're taking the approach which gives us the best chance of being all together this New Year's and providing you with a summer festival experience you deserve after an incredibly tough year," the statement from festival organisers reads.
"We're so grateful to each and every one of you and what you contribute to the music industry, from simply purchasing a ticket, to bringing your individuality that creates an indescribable and memorable atmosphere we love to witness at music festivals."
A further statement from Untitled Group also addressed the company's desire to push ahead with the event this year, saying that it feels "a deep sense of responsibility to keep the live music industry alive".
"We see an opportunity here to provide hundreds of jobs to artists, site crew, food trucks, bar staff, roadies, stage designers, production managers and more, whose livelihoods have been shattered as a result of this virus."
Last year's edition of Beyond The Valley was also cancelled due to Victoria's restrictions around public gatherings, with Falls Festival also cancelling its New Years' event last year due to interstate travel and crowd restrictions.
Read Beyond The Valley's statement in full below.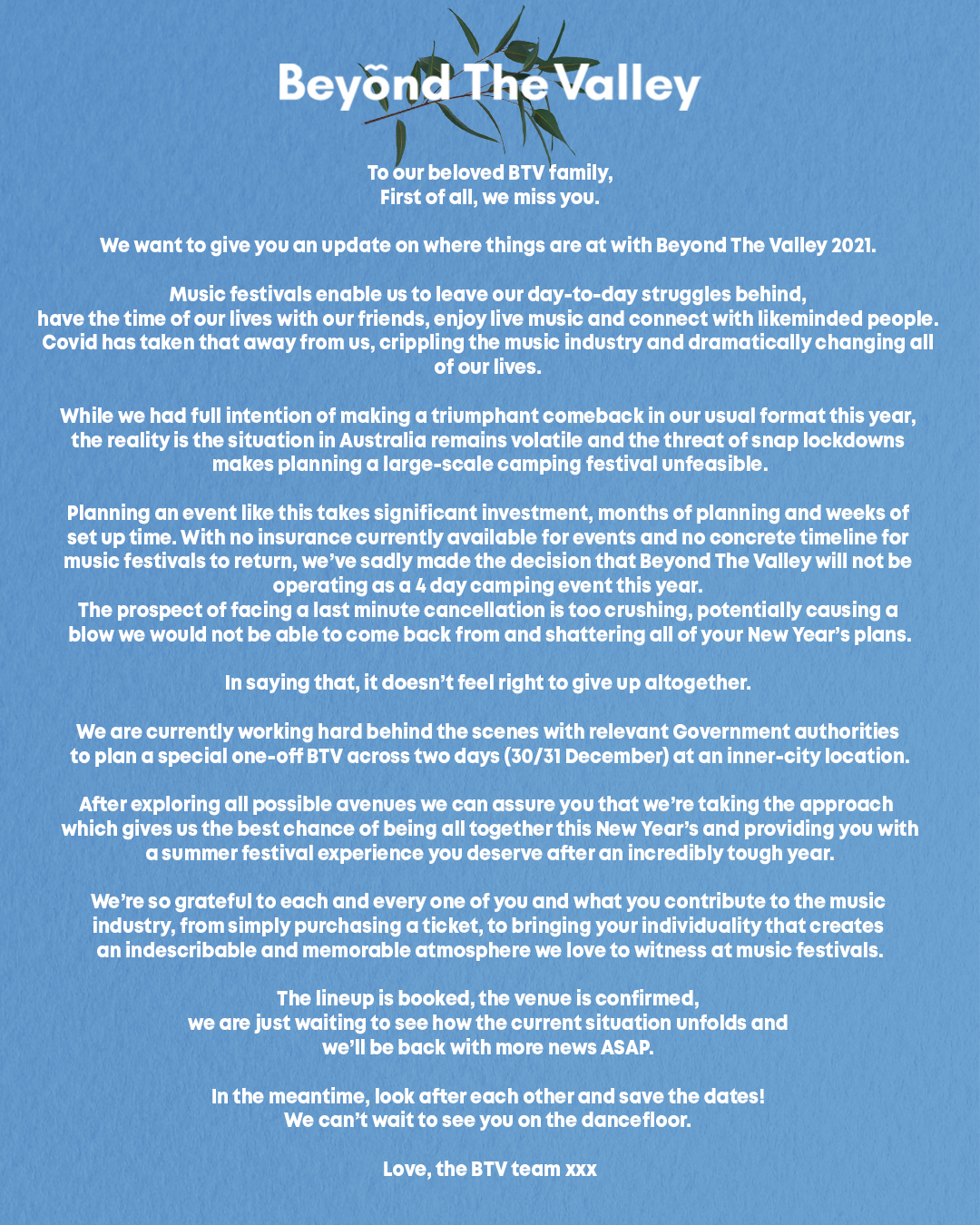 The Music Network
Get our top stories straight to your inbox daily.