Australian Women in Music Awards reveals finalists as it pushes event back to 2022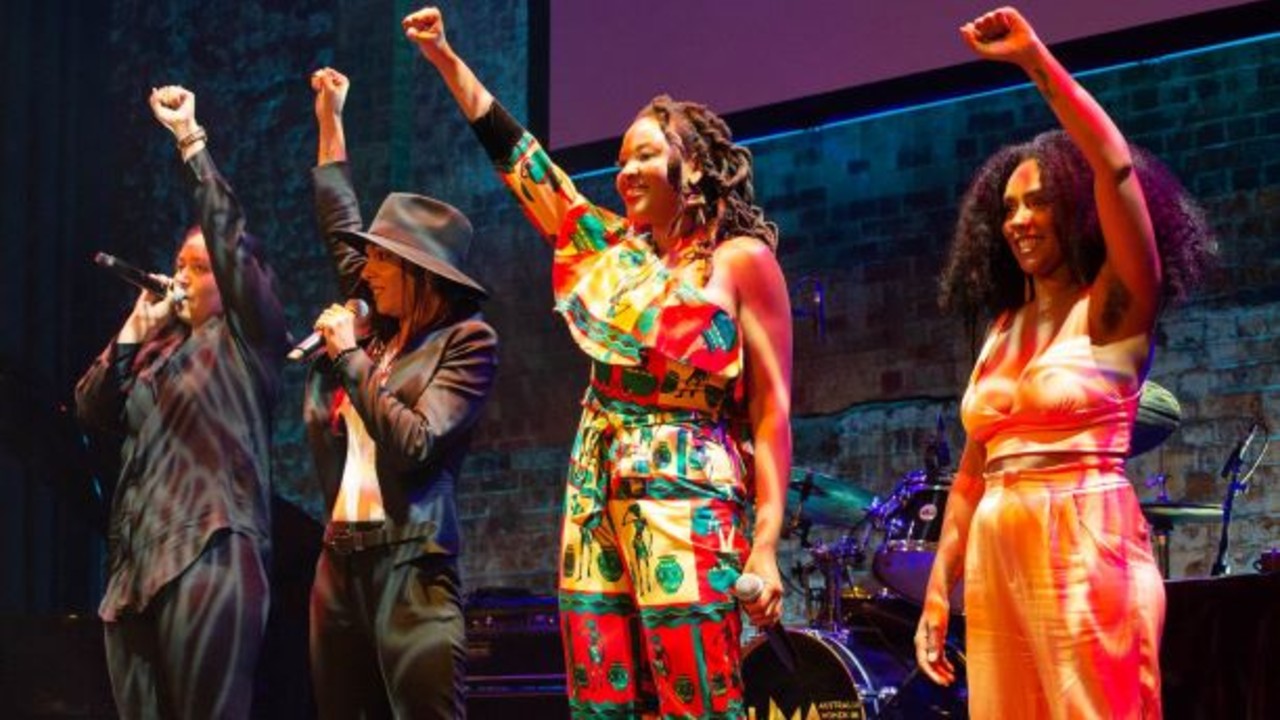 The Australian Women in Music Awards (AWMAs) will no longer go ahead in 2021.
Initially slated to occur on October 6 – 8, the AWMAs will now shift to a two-day physical event in Brisbane on May 17 – 18 2022, marking the second year in a row that the awards have had to postpone.
Founding executive director and executive producer, Vicki Gordon, confirmed that the awards would move dates, citing the ongoing COVID-19 outbreak and a duty of care to protect First Nations communities in her reasoning.
"As a national event which draws on the creative expertise of artists and music practitioners from every state, combined with our priority to provide safe travel for First Nations women from regional and remote communities, the risk of producing a safe event at this stage is unacceptably high," Gordon said.
The AWMAs said it had a record number of entries and submissions for the event this time around, and has revealed those who made it across the line as finalists.
Among those to receive nominations are Kate Ceberano, Dami Im, Katie Noonan, Alice Ivy, Emily Ulman, and Fanny Lumsden, while Sahara Herald, Sonja Horbelt and Dina Bassile are each up for the inaugural Tina Arena Special Impact Award.
The Brag's Poppy Reid is up against Sosefina Fuamoli and Jane Gazzo for the Music Journalist category.
AWMA juror council chair, Dr. Diana Tolmie, congratulated each finalist and made note of the public support shown towards this year's awards.
"I am thrilled with the support from the music industry – to read about the life stories of these fabulous women is truly inspiring," Tolmie said.
View a full list of finalists below.
1. Lifetime Achievement Award: Kate Ceberano, Deborah Cheetham AO, Keri McInerney
2. Tina Arena Special Impact Award: Sahara Herald, Sonja Horbelt, Dina Bassile
3. Humanitarian Award: Nancy Bates, Leigh Carriage, Gemma Farrell
4. Diversity in Music Award: Mindy Meng Wang, Eliza Hull, Alice Ivy
5. Excellence in Classical Music Award: Elena Kats-Chernin, Genevieve Lacey, Celia Craig
6. Artistic Excellence Award: Katie Noonan, Dr Eve Klein, Elena Kats-Chernin
7. Studio Production Award: Antonia Gauci, Becki Whitton, Alice Ivy
8. Live Creative Production Award: Annie Peterson, Jenny Moon, Kait Hall
9. Live Production Touring Award: Casey O'Shaughnessy, Sophie Kirov, Fanny Lumsden
10. Music Leadership Award: Marianna Annas, Jodie Feld, Sahara Herald
11. Songwriter Award: Dami Im, Tania Doko, Lisa Young
12. Emerging Artist Award: GLVES, Vanessa Perica, Martha Marlow
13. Music Photographer Award: Cybele Malinowski, Brittany Long, Michelle Pitiris
14. Film-maker Award: Aimée-Lee Xu Hsien Curran, Natalie van den Dungen, Lucy Knox
15. Music Journalist Award: Jane Gazzo, Sosefina Fuamoli, Poppy Reid
16. Excellence in Image Making Award: Cindy Vogels
17. Creative Leadership Award: Annie Peterson, Vanessa Hughes, Emily Ulman
The Music Network
Get our top stories straight to your inbox daily.