Australian Women in Music Awards won't proceed this year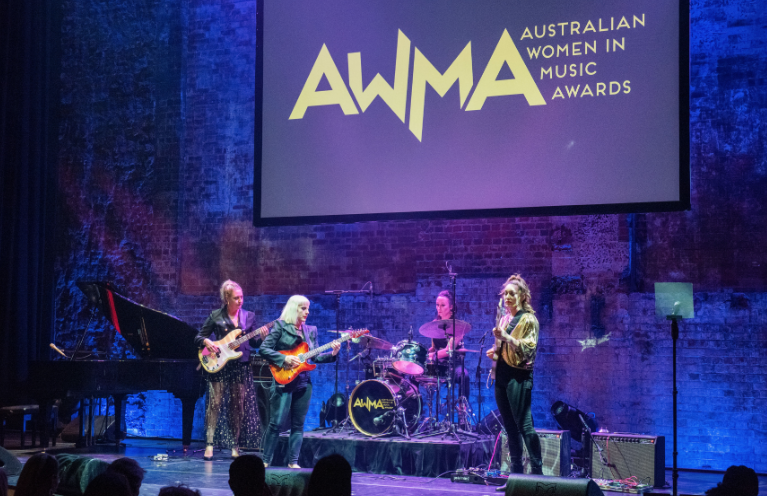 The third annual Australian Women in Music Awards (AWMA) won't proceed in October as scheduled, with organisers citing a "very difficult and unknown environment" after COVID-19.
In a statement sent to media on Tuesday, the executive committee acknowledged the "disheartening" decision for many musicians and other supporters in the music industry.
TMN understands the lead-time needed for the nomination and judging process, combined with uncertainty about gatherings and travel, means planning is not currently viable.
AWMA founding executive director, Vicki Gordon, said the decision to postpone the awards has been difficult given the important role music plays in healing and recovery.
"While we are extremely disappointed, we need to put the health, safety and wellbeing of our artists and the community first," Gordon said.
"Since the inaugural AWMAs in 2018, we have welcomed significant change with a heightened awareness of gender issues across the industry.
"Around 90 finalists and award recipients, as well as hundreds more nominees, performers and supporters have been recognised through the increased public profile of AWMA.
"However, our gains must be maintained and there is still a long way to go to achieve equality."
Organisers have promised to redouble their efforts to acknowledge and celebrate the significant contribution women make in all aspects of the music industry ahead of next year's event.
Renee Geyer, Katie Noonan, Clare Bowditch and Melinda Schneider were among the performers at last year's ceremony, where Judith Durham was inducted into the Honour Roll.
Christine Anu, Noonan and Mo'Ju were some of 2019's big winners after two days of panels, where many new voices expressed their place in the music industry and the wider society.
Planning is already underway for the next awards, to be held in Brisbane in 2021.
The Music Network
Get our top stories straight to your inbox daily.