The Australian Women in Music Awards set for return in 2022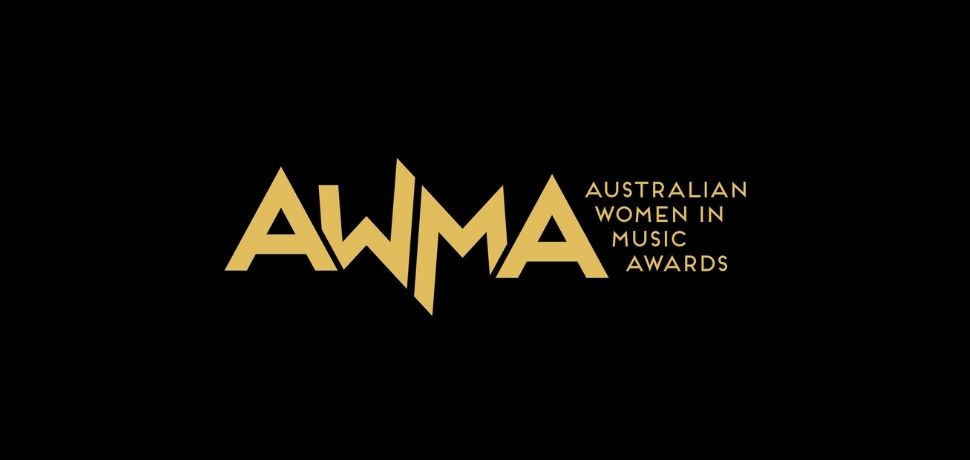 The Australian Women in Music Awards (AWMA) is scheduled to return next May, capping a two-day event in Brisbane and featuring some of the biggest names in the national music community.
Initially planned for October 2020, and pushed back to October 2021 due to the pandemic, the 2022 edition is set to take place May 17 and 18 in Brisbane.
Confirmed today (Aug. 31), Tina Arena will deliver the keynote address at the AWMA conference, and, for the first time, lends her name to an award.
The inaugural Tina Arena Award Special Impact Award will be handed out on the night to an "unsung champion" of the music industry, organisers say.
Also, live music expert legend Sahara Herald, Tour Director at Frontier Touring who, for 18 years, served as National Event Co-ordinator for the travelling Big Day Out festival, is up for the Music Leadership Award, alongside Universal Music Publishing's Vice President, Commercial & Creative, Marianna Annas and BMG A&R Manager Jodie Feld.
The prestigious Emerging Artist category features Tasmanian born, Adelaide-raised, and now Brisbane-based First Nations singer-songwriter Glves, Melbourne-based West Australian Vanessa Perica, and Sydney artist Martha Marlow.
Meanwhile, the Music Journalist Award will be contested by broadcaster Jane Gazzo, print pro Sosefina Fuamoli and Poppy Reid, Managing Editor of The Brag Media, publisher of The Industry Observer.
A total of 17 AWMAs will be presented, in categories feting excellence in classical music, music journalism and image making, producers, engineers, film makers, photographers, songwriters, industry leaders, artist managers and more.
Additionally, the Lifetime Achievement Award will be drawn from the triumvirate of Kate Ceberano, Deborah Cheetham AO and Keri McInerney.
"I am thrilled with the support from the music industry," comments AWMA Juror Council Chair Diana Tolmie. "To read about the life stories of these fabulous women is truly inspiring."
The brainchild of industry veteran Vicki Gordon, the AWMAs debuted in October 2018, as a platform to share ideas and celebrate the nation's leading female creatives and professionals.
"As a national event which draws on the creative expertise of artists and music practitioners from every state, combined with our priority to provide safe travel for First Nations women from regional and remote communities, the risk of producing a safe event at this stage is unacceptably high," Gordon says in a statement.
AWMA has been "overwhelmed with support," and received a record number of entries this time.
Australian Women in Music Awards is an initiative of Cicada International Ltd, and the Queensland Government is the major sponsor of awards and forums.
For more visit Women In Music Awards.
AWMA Finalists
1. Lifetime Achievement Award
FINALISTS: Kate Ceberano, Deborah
Cheetham AO, Keri McInerney
2. Tina Arena Special Impact Award
FINALISTS: Sahara Herald, Sonja
Horbelt, Dina Bassile
3. Humanitarian Award
FINALISTS: Nancy Bates, Leigh Carriage,
Gemma Farrell
4. Diversity in Music Award
FINALISTS: Mindy Meng Wang, Eliza
Hull, Alice Ivy
5. Excellence in Classical Music Award
FINALISTS: Elena Kats-Chernin,
Genevieve Lacey, Celia Craig
6. Artistic Excellence Award
FINALISTS: Katie Noonan, Dr Eve Klein,
Elena Kats-Chernin
7. Studio Production Award
FINALISTS: Antonia Gauci, Becki
Whitton, Alice Ivy
8. Live Creative Production Award
FINALISTS: Annie Peterson, Jenny Moon,
Kait Hall
9. Live Production Touring Award
FINALISTS: Casey O'Shaughnessy,
Sophie Kirov, Fanny Lumsden
10. Music Leadership Award
FINALISTS: Marianna Annas, Jodie Feld,
Sahara Herald
11. Songwriter Award
FINALISTS: Dami Im, Tania Doko, Lisa
Young
12. Emerging Artist Award
FINALISTS: GLVES, Vanessa Perica,
Martha Marlow
13. Music Photographer Award
FINALISTS: Cybele Malinowski, Brittany
Long, Michelle Pitiris
14. Film-maker Award
FINALISTS: Aimée-Lee Xu Hsien Curran,
Natalie van den Dungen, Lucy Knox
15. Music Journalist Award
FINALISTS: Jane Gazzo, Sosefina
Fuamoli, Poppy Reid
16. Excellence in Image Making Award
FINALISTS: Cindy Vogels
17. Creative Leadership Award
FINALISTS: Annie Peterson, Vanessa
Hughes, Emily Ulman
This article originally appeared on The Industry Observer, which is now part of The Music Network.
The Music Network
Get our top stories straight to your inbox daily.