Ausmusic T-Shirt Day Returns With Star-Studded Line-up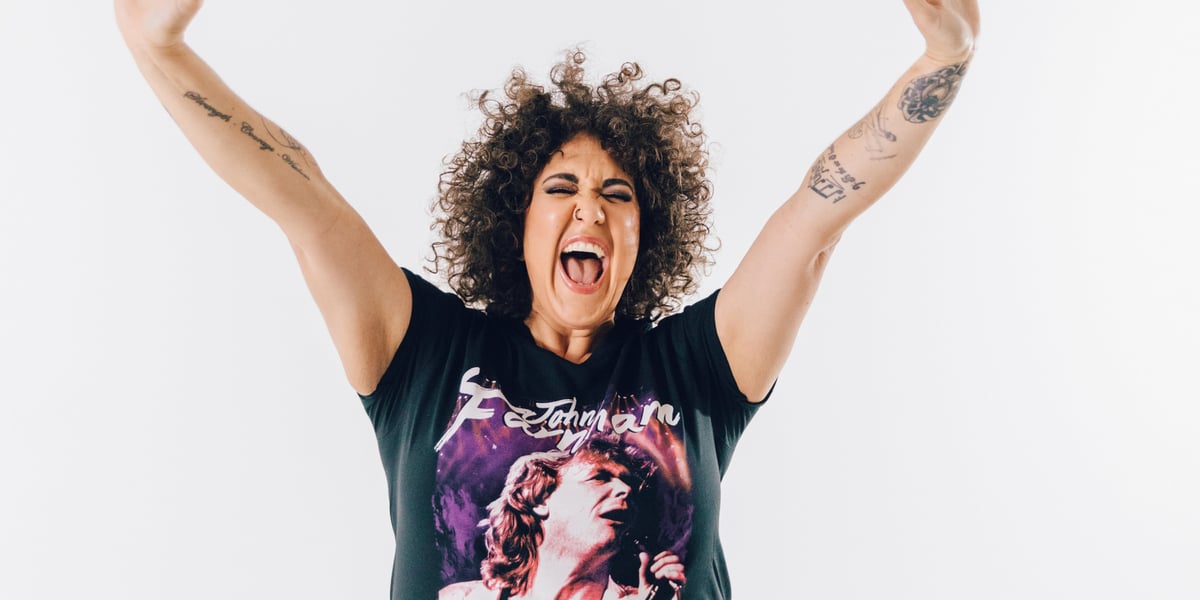 Darren Hayes and Casey Donovan are getting shirty for a good cause.
The high-profile Australian singers lead the line-up of ambassadors for Ausmusic T-Shirt Day 2022, the fundraising dress-up day which returns Nov. 18.
Hayes and Donovan join 30 stars of Australian music, screen and stage, including genre ambassadors Kylie Minogue, Ball Park Music, Cub Sport, Ella Hooper, James Reyne, Jane Gazzo, John Williamson, Urthboy and many more.
The annual event, which encourages music fans to support the Aussie music scene by purchasing a licensed t-shirt, wearing it with pride, and sharing it on social media, gets its launch proper with a campaign built by Mushroom Creative House.
The likes of Montaigne, Mo'Ju and The Temper Trap's Dougy Mandagi appear in the video, which can be seen below and is soundtracked by The Chats' "AC/DC CD," which the Queensland punk rockers donated for use in the campaign.
"We not only do we want you to show your support for the industry by wearing a t-shirt with your favourtie Aus artist on it," explains Hayes, wearing his fave Olivia Newton-John top, "also donate to the cause." 
A bunch of merch partners will funnel a percentage of proceeds to the campaign, including 24Hundred, Artist First, CrewCare, Imprint Merch, Jungle Merchandise, Merch Fan, Merch Warfare, On Repeat, Sound As Ever, Sound Merch, Space Mirror, The ARACA Group, Universal Music Australia and Warner Music Australia.
"We are beyond excited to be launching the updated creative for this year's Ausmusic T-Shirt Day, and would like to thank Mushroom Creative House and all the artists who are helping us to encourage music lovers around Australian to wear and donate on, or in the lead up to, Nov. 18," comments Clive Miller, CEO of Support Act, the music industry charity.
Also, a limited number of "premium" shirts are available to buy at the official Ausmusic T-Shirt Day website, with 100% of proceeds going to Support Act thanks to the support of Love Police and Gildan Brands.
Organisers are encouraging businesses and staff to get with the program.
More than 330 fundraisers and 60 teams have signed up with Sennheiser, YouTube Music/YouTube/Google AU, OzTix, Australis Music Group/CMI Music and Audio and Sound As Ever currently topping the fundraising leaderboard.
"We are also delighted to see so many individual and company teams being set up on the ausmusictshirtday.org.au website," adds Miller.
"Your support is what drives the success of the day, and will make it possible for Support Act to continue to provide its services to music workers in need. Please keep spreading the word and help us to reach our target."
Ausmusic T-Shirt Day is supported by ARIA and celebrated across triple j, Double J and the ABC as part of Ausmusic Month.
Funds raised will benefit Support Act, which provides support for musicians, managers, crew and music workers, many of whom have endured unimaginable challenges through the pandemic.
Support Act offers crisis relief, mental health and wellbeing programs, and operates a Wellbeing Helpline, a 24/7 free phone counselling service.
The Ausmusic T-Shirt Day has origins dating back to 2013, when advertising guru Sudeep Gohil and then-ARIA CEO Dan Rosen hatched a plan where musicians and fans would wear an Aussie band or artist shirt, photograph it and post the snap with the #unitedbymusic tag.
The 2021 edition raised well over $500,000, a record for the project.
To get involved on the big day, get kitted up, use the hashtag #ausmusictshirtday and tag Support Act, triple j and ARIA across social platforms.
Visit ausmusictshirtday.org.au and supportact.org.au for more.


The Music Network
Get our top stories straight to your inbox daily.