Ausmusic T-Shirt Day Unveils Fresh Look, Premium Range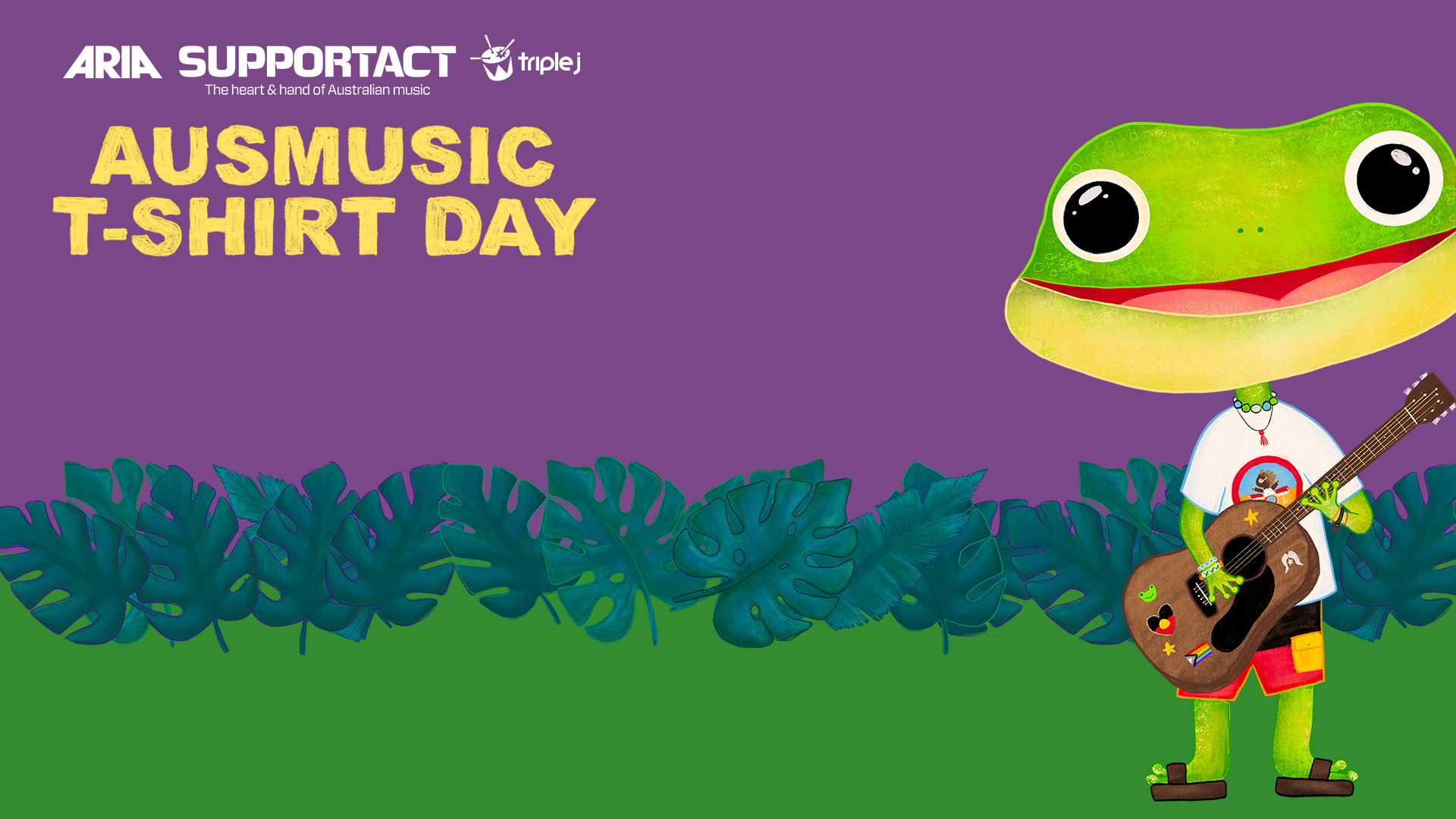 Ausmusic T-Shirt Day returns November 18 to raise urgently-needed funds for music workers in crisis and celebrate Aussie music.
The Australia music industry and its workers can support the campaign by wearing an Ausmusic T-Shirt, making a donation to Support Act and fundraise as a team.
Participants are asked to share photos on social media using the #ausmusictshirtday hashtag and tagging Support Act, triple j and ARIA.
The initiative, launched by the music industry charity, is backed by ARIA and ABC's triple j and Double J radio stations as part of Ausmusic Month.
Funds raised from the campaign help Support Act to continue its crucial work supporting musicians, managers, crew and music workers through crisis relief, mental health and wellbeing programs, and the Support Act Wellbeing Helpline, a 24/7 free phone counselling service.
Support ACT's CEO, Clive Miller, said 2022 ambassadors will be revealed soon.
"Ausmusic T-Shirt Day has grown to become Support Act's most important fundraising campaign of the year," he said, "and we're asking everyone who loves Australian music and the people who create it to support this year's campaign by wearing their favourite Ausmusic T-Shirt, making a donation and/or setting up a team to fundraise.
"Leading the teams charge this year is Sennheiser, who has made a corporate donation of $25,000 and will be creating a fun day in the office with staff on 18 November.
"YouTube, Amazon, Meta and TikTok have also signed up already, so please activate your friends, family or workplace and help us beat last year's record of $600k.
"Watch this space for this year's Ausmusic T-Shirt Day Ambassadors, to be announced soon," Miller added.
This year's Ausmusic T-Shirt Day logo is green tree frog, Uncle Frog, created by First Nations artist Bree "Little Butten" Buttenshaw and available as this year's hero Premium T-Shirt and, for the first time, as a tea towel.
Premium T-Shirts are $50 and are available to pre-order until October 19, with 100% of net proceeds going to Support Act, thanks to the support of Love Police and Gildan Brands.
For the first time, a limited selection of shirts are also available in women's and kids' sizes.
A number of merch partners are also onboard, including 24Hundred, ARACA, Artist First, Jungle Merch, Make Merchandise, Sound As Ever, Sound Merch, Space Mirror, Threadshop and Warner Music Australia, all donating a percentage of their proceeds to the campaign.
This year's limited edition Premium T-shirts are on sale now.
The Music Network
Get our top stories straight to your inbox daily.