Ausmusic T-Shirt Day returns in November with TikTok partnership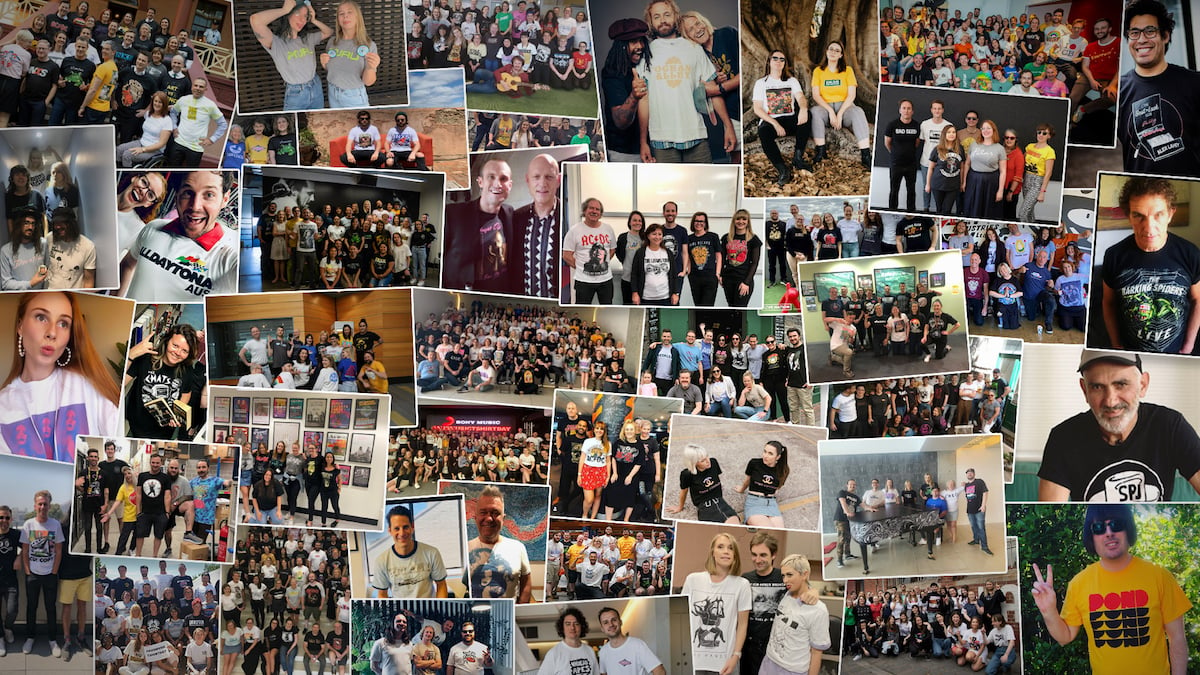 Ausmusic T-Shirt Day returns on November 20, with organiser Support Act partnering with TikTok to encourage supporters to create fun videos repping their favourites artists.
A new website aims make it easier for teams to create their own fundraising page and accept donations, with a new logo designed by First Nations artist Bree 'Little Butten' Buttenshaw.
Isol-Aid and Australia Council are also planning a special livestream program on Ausmusic T-Shirt Day, with the lineup to be revealed in the coming weeks.
All money raised goes to Support Act, who said requests for Crisis Relief are up 883% since the pandemic began, and calls to the Support Act Wellbeing Helpline up 52%.
"If there is one thing our donors and supporters have been telling us since the start of the pandemic, it's how much they miss live music," Support Act CEO Clive Miller said.
"They also get that artists, crew and music workers have been doing it tough.
"Ausmusic T-Shirt Day is a great way to celebrate Australian music and the people who create it, while raising funds to ensure that Support Act can continue to provide desperately needed services to our friends and colleagues in need."
Some of Australia's biggest names in music have rallied in support.
Launch ambassadors include Keith Urban, Missy Higgins, Briggs, The Teskey Brothers, Nathan Cavaleri, Alex the Astronaut, Ruel, Jaguar Jonze, Greta Bradman and Simon Tedeschi.
"Raising funds for musicians, crew and music workers has never felt more important than in 2020," Urban said. "I want to do what I can to support local music… let's kickstart Ausmusic T-shirt Day by all getting involved!"
Support Act has also developed a Premium T-Shirt range with exclusive, limited edition designs from acts like Amy Shark, Ball Park Music, Kylie Minogue and Cold Chisel.
The Music Network
Get our top stories straight to your inbox daily.