Australia's Top Artist Managers Honoured at Inaugural AAM Awards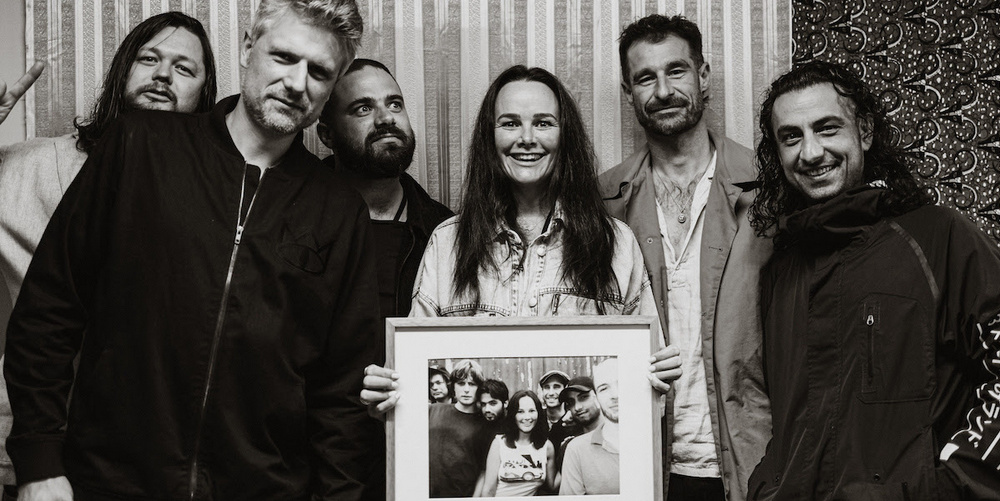 Simone Ubaldi, Andrew Parisi, Ellen Kirk and Correne Wilkie were among the honourees Tuesday (May 3) at the Association of Artist Managers (AAM) inaugural Manager Awards.

Held as a members-only lunchtime function at Music Market ahead of the APRA Music Awards in Melbourne, the 2022 AAM Awards recognise the achievements of managers in four categories, including the Legacy Award, which was bestowed to Wilkie and announced ahead of the presentation.
Sundowner's Simone Ubaldi and Andrew Parisi jointly scooped manager of the year for their work steering the "exceptional" rise of Amyl and The Sniffers, whose second and most recent album Comfort to Me hit No. 2 in Australia, No. 21 in the U.K. and earned the punk-rock act a pair of nominations for the U.S. A2IM Libera Awards.
Manager of the year recognises the outstanding efforts of an artist manager with three-plus years' experience.
Look Out Kid's Ellen Kirk took out breakthrough manager of the year, a category that fetes a "developing" manager who had a breakout year with notable successes for their artists.
Kirk shares in the success of Look Out Kid, an artist management company that represents the careers of Australian artists Courtney Barnett, Sarah Blasko, Middle Kids and international artists Faye Webster and others.
Former AAM executive director Cath Haridy is the first recipient of the Community Engagement Award. Haridy established Catherine Haridy Management in 2006, a business that now guides the careers of such acts as Eskimo Joe, Bob Evans and Jebediah.

Haridy departed AAM last year for a new role as CEO of Australian Music Centre, and was succeeded at the peak body by Maggie Collins.
The Cat Empire manager Wilkie is the first ever AAM Legacy Award, an honour curated by the AAM board and awarded to a music manager who has "made an outstanding contribution" to their craft over a period of 10-plus years.
"Correne embodies what this award stands for," comments Collins. "For over two decades she has shown great leadership in the community, taking The Cat Empire from local Melbourne band to global stages, whilst always Music Market taking emerging managers under her wing to grow and learn from her own journey. On behalf of the AAM Board and wider music community we congratulate Correne on her achievements and success."
With the stage set for its new annual event, the AAM also announced its first international professional development program for 2022, Music Passport: New York and Los Angeles.
The AAM will lead the Export Market Development Trip to New York from June 12-19 and L.A. from June 19 – 25.
The 2022 AAM Awards were presented by Oztix.
Check out the 2022 AAM Award Winners
Breakthrough Manager Of The Year
Ellen Kirk – Look Out Kid | WINNER
Summer King – Topic Artists
Uda Widanapathirana – su:ky:ya
Ruby-Jean McCabe – Riot House
Vyvienne Abla – Vyva Entertainment

Manager Of The Year
Simone Ubaldi and Andrew Parisi – Sundowner | WINNER
Nick O'Byrne – Look Out Kid
Jodie Regan – Spinning Top
Andrew Klippel – Ourness Music Management
Danny Robson – Leisurely Management

Community Engagement Award

Cath Haridy – Catherine Haridy Management | WINNER
Larissa Ryan – Hutch Collective
Tom Larkin – Tiny Triumphs
Kerry Kennell – Kennell & Co
Jane Slingo – Young Strangers
Leigh Treweek – Handshake Management

Legacy Award Winner

Correne Wilkie | WINNER



The Music Network
Get our top stories straight to your inbox daily.