APRA reveals winners of 2021 Professional Development Awards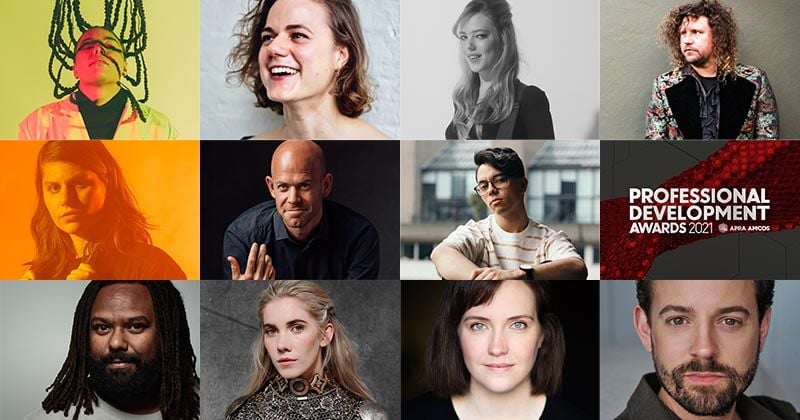 Alex Lahey, Woodes, Sarah Buckley and Jesswar have been named among the list of winners of this year's APRA Professional Development Awards (PDAs).
The biannual PDAs look to celebrate developing songwriters and composers across a range of genres, with each recipient winning a $10,000 cash prize and a musical gift from Australis Music.
Alex Lahey and Elle Graham (Woodes, Tornado Club) were recognised by the awards' two Popular Contemporary categories, while Connor D'Netto, Sarah Buckley and Christopher Arnott (Friendless) were each named as recipients in the Classical/Experimental, Country/Americana and Dance /Electronic categories respectively.
Back in 2019, the late Chris Murphy – the man who drove INXS' global success – declared to TMN that Buckley "will be one of the greatest songwriters to come out of Australia – ever".
"Sarah has a devotion to writing great songs that I've not witnessed before", he added.
Other recipients include Fijian hip-hop upstart Jesswar in the Hip Hop/Rap/R&B/Soul category, Freya Berkhout for Film and Television/Gaming, and Steve Barry for Jazz/Improvised Music, while Hugo Chiarella and Naomi Livingston were celebrated in the Musical Theatre category for their work Paradise Road. 
Musician and youth worker Jeremy Marou was also named as the recipient of this year's $12,000 Smugglers of Light Foundation Music and Media Award, honouring the memory of Australian conductor and composer Nigel Westlake's son Eli, who passed away in tragic circumstances at the age of 21.
APRA AMCOS CEO Dean Ormston commended this year's PDA winners, touching upon the challenging circumstances that surrounded this year's selection process.
"Our objective and intention with the Professional Development Awards is simple – provide recognition and financial support to developing songwriters and composers, so they can continue to follow their dream," Ormston said.
"It's a challenging time for anyone in contemporary music. Event cancellations and postponements and restricted travel translates into limited career development and a lack of international opportunities for our members.
"APRA AMCOS applauds this year's recipients for their vision and tenacity, and we're excited to see what they will achieve next."
View all of the 2021 APRA Professional Development Award winners below.
Alex Lahey – Popular Contemporary
Elle Graham pka Woodes / Tornado Club – Popular Contemporary
Connor D'Netto – Classical / Experimental
Sarah Buckley – The Buckleys – Country / Americana
Christopher Arnott pka Friendless – Dance/ Electronic
Jessica Koroi pka Jesswar – Hip Hop / Rap / R&B / Soul
Freya Berkhout – Film and Television / Gaming
Steve Barry – Jazz / Improvised Music
Hugo Chiarella & Naomi Livingston – Paradise Road – Music Theatre
Jeremy Marou – Smugglers of Light Foundation Music and Media Award
The Music Network
Get our top stories straight to your inbox daily.