Applications Open For 2023 Australian Women in Music Mentor Program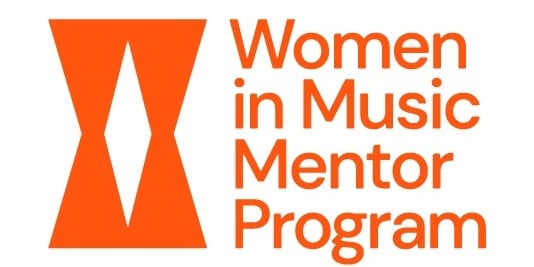 The Australian Independent Labels Association (AIR) is taking applications for the Women in Music Mentor Program, which returns with support from the federal government.
The training and mentoring initiative is open to all female, female-identifying and non-binary participants working in or aspiring to hone their skills in the national music industry, whether it's on the creative side, technical or in a slew of business roles, including managers, promoters and label professionals.
Since its launch in 2020, 190 participants have received mentoring with the program.
Feedback has been "extremely positive," according to research conducted by Roy Morgan, and published by AIR, with 97% rating the professional development offered as "excellent."
Also, the vast majority of mentees rated the mentorship as having an "outstanding impact on their career progression."
According to AIR, the WIM program is "designed to assist with career and leadership progression pathways, strategic decision making, corporate governance, and focus on developing skills in contract negotiation, financial literacy, marketing and leadership."
Successful applicants will learn the ropes with a mentor over a five-month span, during which time they'll tap into a range of professional development training opportunities, from workshops with industry professionals and more.
The program "recognises the Australian Government's commitment to supporting female, female-identifying and non-binary artists and music professionals," comments Tony Burke, Minister for Arts, in a statement issued today (July 5).
Once completed, the participant should have much better grasp of this complex industry, with expert training across contract negotiation, financial literacy, marketing and leadership, the team behind is says.
"It provides participants with opportunities to advance their careers, build networks, and celebrate their dynamic skills," Burke notes.
First Nations people, people with disabilities, those who identify as culturally diverse and those who reside in regional Australia are "strongly encouraged to apply," reads a statement from AIR.
The indies' trade body invites those of any stage in their career to apply, from anywhere in the country.
"We look forward to announcing the mentees for the next round of this nationwide program and to delivering professional development to help assist with career progression," adds Maria Amato, CEO of AIR.
Applications close 5pm on Aug. 10, 2022.
For more information visit wim.air.org.au and apply here.
The Music Network
Get our top stories straight to your inbox daily.