American Express launches $1 million music relief fund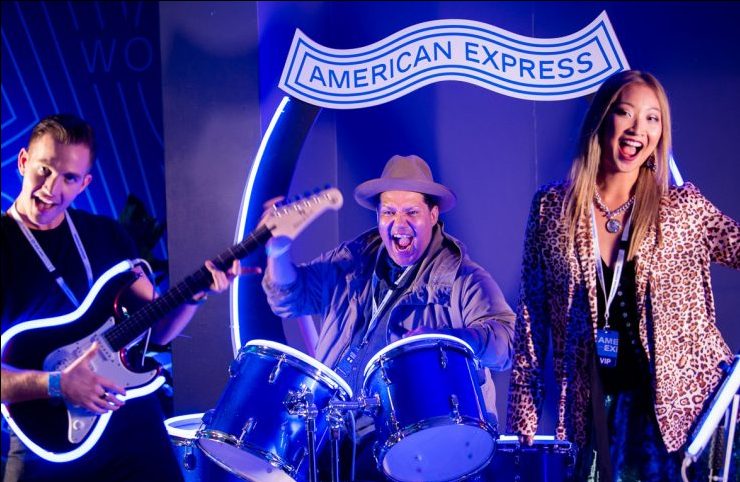 American Express has launched its 2020 Music Backers Fund.
The million-dollar initiative hopes to revitalise the Australian music industry as it continues to struggle through the global health pandemic and its bans on mass gatherings.
American Express unveiled the fund after commissioning research into the music sector.
The research found that 91% of Australians consider the industry an important contributor to the local economy. Despite this, only 28% are willing to spend or travel more to support the sector.
Amex's research also found that 84% of industry workers have suffered a decrease in income as a result of the pandemic.
In response, American Express is donating grants of between $2,000 and $50,000.
The grants are divided into three categories; helping careers or businesses to get back on track, funding new ideas and supporting innovation projects.
In addition, the public is able to "Nominate A Mate" working in the industry who they feel deserves a grant. Successful nominees will receive $1,500, while those nominating their mates will go in the draw to win a $250 voucher.
Applications for grants and the "Nominate A Mate" initiative are open now. Entires for grants close on November 9 at 9am (AEDT). Applications for "Nominate A Mate" close September 13 at 11:59pm (AEST).
Amex announced the first four winners of "Nominate A Mate" grants today. The recipients are singer-songwriter Mitch Tambo, Isol-Aid co-founder Rhiannon Atkinson-Howatt, podcast host Nic Kelly and Cody Munro Morre and Jordanne Chant of Dinosaur City Records.
The Music Network
Get our top stories straight to your inbox daily.