Ticketing: Moshtix for World Pride and Mardi Gras, Ticketek's New Platform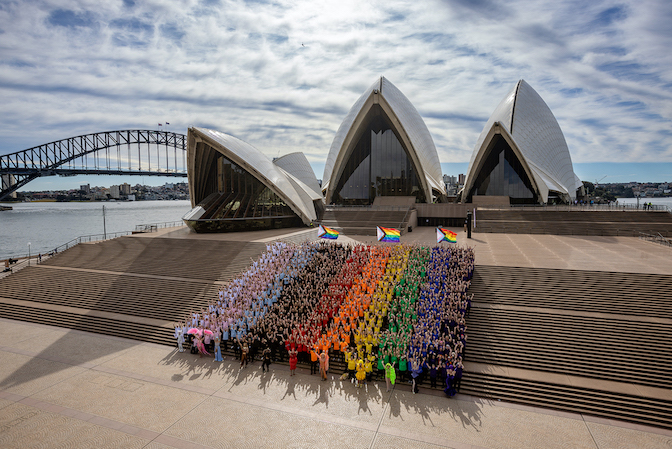 Photo credit: Photo by Daniel Boud
In the world of Australian ticketing, Moshtix has been signed by two of 2023's biggest events, while Ticketek is rolling out a platform that grows business activity for clients.
Moshtix, part of Live Nation's Ticketmaster, has become the official ticketing provider for the first Sydney World Pride and the Sydney Gay and Lesbian Mardi Gras.
World Pride stages from Friday, Feb. 17 to Sunday, Mar. 5 on the lands of the Gadigal, Cammeraygal, Bidjigal, Darug, Dharawal people, traditional custodians of the Sydney Basin.
It is expected 500,000 people will attend, with 78,000 visitors to the Harbour City.
World Pride will incorporate all Mardi Gras events, which despite the ongoing pandemic, this year drew a sold-out 40,000 for the parade alone, to view 160 floats and 6,500 marchers.
Pre-restrictions, the Sydney Gay and Lesbian Mardi Gras was worth $40 million to the NSW economy.
World Pride will also have a broad festival offering of 20 major events across arts, sport, theatre, concerts, dance parties, First Nations programming and a human rights conference, the majority sold via Moshtix.
Sydney World Pride COO Gabriel Pinkstone said: "Finding a home for our ticketing required technology that could span green-field sites to theatres and had to come from an organisation with a proven track record
of standing with the LGBQTIA+ community.
"Moshtix and Ticketmaster convinced us that not only could they do the job but would put our community at the centre of the process."
The two companies will use their technology and global reach to expand awareness and drive international visitors to celebrate in Sydney.
Moshtix was set up in 2003 by Harley Evans as an independent provider for music, sport, exhibitions and entertainment events.
By 2019 when Live Nation took it over, it had 1.3 million event goers in its database.
Evans said: "It is an honour to be a part of such a historic event that will be a defining moment for not just the LGBTQIA+ community but also for Sydney as a city on the global stage.
"The team at Moshtix and Ticketmaster are set to provide world-class ticketing and marketing strategies to reach, engage and excite customers across the globe."
In the meantime, the TEG-owned Ticketek has completed the roll out of a new personalised marketing platform throughout its six country markets.
Building on Ticketek's analytics, customer data, and data science capabilities, according to the company, it has created a single customer view of the 30 million-plus customers in its database across multiple marketing channels.
It resulted in boosting ticket sales conversions over threefold for clients, and a 22% increase in average marketing campaign ticket sales.
Cameron Hoy, managing director of Ticketek, explained: "This is personalisation at scale driven by the combination of our data assets, which include 300 individual data points per customer, and our ongoing investment in world leading marketing technology.
He added: "Ticketek's new platform has opened additional channels for customer discovery and outreach which, combined with its dynamic machine learning features, have significantly increased the engagement and response from Ticketek's core event marketing activity."
Ticketek built its own single user view on the platform, including customer profile, transaction history, event attendance, marketing engagement, device and website behaviour and customer service interaction.
Over 300 attributes are available for each user with rich customer scoring and segmentation applied to each, including event and genre engagement score and travel propensity.
Ticketek's marketing team can use this to create segments or triggers to activation on a wide range of tactical marketing campaigns including email, SMS, web push, app push, on-site personalisation and web hooks to drive paid campaigns across social, programmatic, and other channels.
The platform's machine learning features include Intelligent Timing (which pushes campaigns to users when they are most likely to respond) and Intelligent Channels (which optimises to the channels a user is most likely to respond to).
This article originally appeared on The Industry Observer, which is now part of The Music Network.
The Music Network
Get our top stories straight to your inbox daily.