WILSONN's interactive music video AR filter NFT auctions off for more than $40,000 USD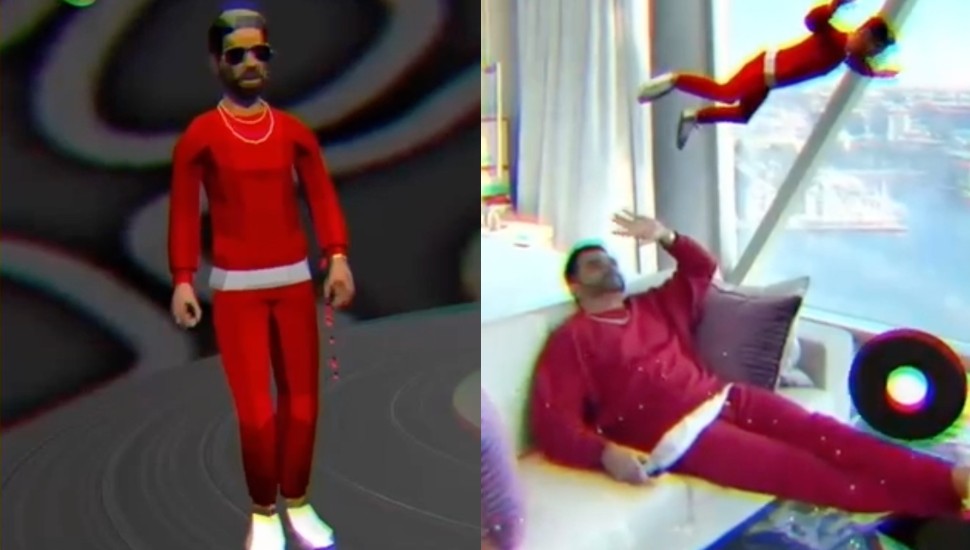 Billboard charting and award-winning Soul Modern/Universal Music Australian artist, WILSONN recently debuted an Australian first, bringing us an interactive music video using an AR Filter for Instagram stories.
To bring this new way of experiencing and delving into new music into existence, WILSONN worked alongside Monegraph and with digital creative, AR Filter designer, Laurent Marcus.
In a bid to further celebrate the filter, they tapped into the NFT market, turning the AR filter into an exclusive NFT which was recently under auction. The submission for the most creative video made using the new AR filter also receivd $500 USD.
The NFT has now found its new home, auctioning off for a grand total of $44101.73 USD.
On the NFT sale, WILSONN said, "You would need to rack up 11 million streams to get paid by Spotify in royalties for what I made for my NFT in one week of auctioning."
"You also don't need to wait for 12-24 months to get paid that money in increments when you make that money upfront once the final bid for your NFT is made and sealed! My NFT went to the final bidder for USD 44,110!! That's 16.9 ETH coins!!!"
WILSONN added, "This was an unprecedented event in the Australian music scene especially the independent artist and label sector. I have just raised $44k+USD which equals almost AUD 57,000! I practically raised the capital to fund my own project and not having to rely on going to a major label, investor or any label for that matter to raise the funding. I did it myself as an artist and with my team via auctioning my NFT."
"It was a risk I had to take and I didn't know how it was going to pan out, because there was nothing to reference this off, I was the reference. So it was very nerve-wracking but exciting at the same time. As an artist, I am humbled and extremely grateful that there are crypto investors that took a keen interest in this auction, me as an artist and the NFT."
Looking ahead, WILSONN is hoping that more artists continue to disrupt the space and break into the NFT space.
He said, "I would ideally love to see the NFT space for artists go the whole way where we have the ARIA and AIR board introduce an award for the best selling NFT of the year as this monumental change in the industry is taking place, I can't see why you wouldn't give recognition for the pioneers of this future-forward space that's come to disrupt the industry in some way shape or form."
"I couldn't have done this without my team, I want to thank Monegraph for minting the NFT and the NFT auction platform that allowed me to auction it on my website and my partners. That was a game-changing tech on its own."
"I want to share this opportunity with other artists and just show them you don't have to always rely on the traditional methods of raising money to fund your music career. If I can do it, so can you, and I will hopefully be able to help and guide anyone who wants to know about how I did it. You just need to think outside the box and get the knowledge on the next wave of tech and opportunities being developed and you will find a way."
WILSONN will be jumping on a Clubhouse session taking any questions on the NFT. You can join in here.
For more on this topic, follow the Industry Observer and the Tech Observer.
Check out the NFT below.
This article originally appeared on The Industry Observer, which is now part of The Music Network.
The Music Network
Get our top stories straight to your inbox daily.