This is what musicians spent their first APRA royalty payment on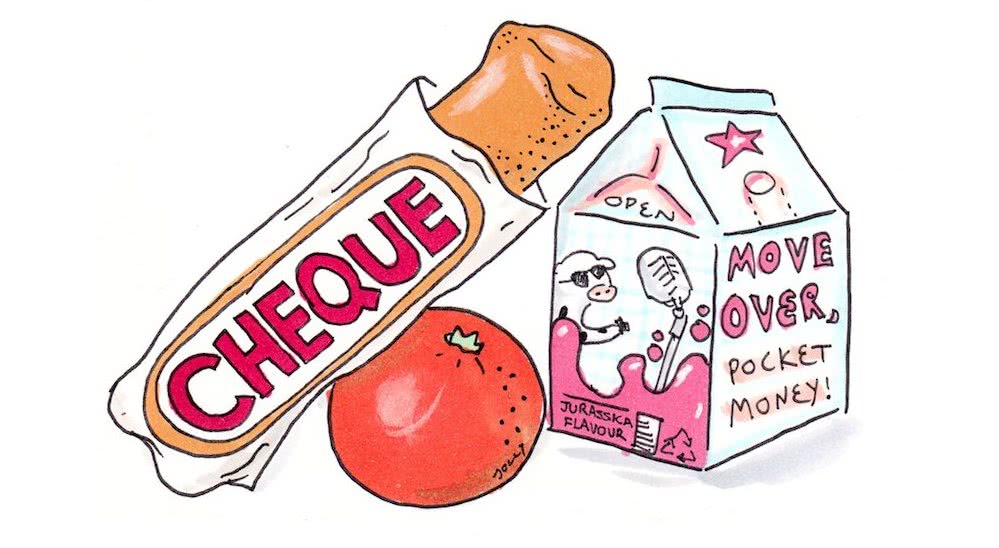 Songwriters: your APRA Performance Reports are due on July 31. If you're currently scratching your head, staring blankly at the screen and pondering questions like "What's an APRA?", then you probably aren't making as much money from your music as you could be.
Basically, whenever you or your band performs songs that you wrote in public, you are entitled to royalties, as those creations of yours are being broadcast in a commercial setting, and therefore you — as the songwriter — are owed money. While it might not be enough to buy that cruise liner you've had your eye on, an APRA royalty payment might be the difference between making your rent this month, and finding all your things unceremoniously dumped in the alley behind your flat.
To get you inspired to file your Performance Reports, we asked a number of Aussie musicians what they spent their first APRA royalty payments on.
"My first APRA cheque was just about enough for a cup of coffee, hah! But since then, every cent goes back in to making more music and putting on killer shows."
Tim Carr (Producer Jay Z / Matt Corby)
"Fake Jordans and a hot dog."
Smizzy (Rapper, Mind Over Matter; Producer, Founder Grow My Music)
"I broke even on my Smizzy bank account fee that month. I was pretty stoked."
"I got my first APRA cheque when I was around 14. It was only about $30. I spent it on lunch at the canteen which in my world was a big deal. Music paying for food was a revelation."
"I'm not sure about my first one, but the first that wasn't just a few dollars came through just after I finished my first overseas tour. I was completely broke and could only just afford rent. The APRA payment was enough to half full my car with petrol so I could get to work."
"Half a coffee. The second one was bigger and went straight to the credit card to lower the ole' debt"
"Therapy"
Leroy Francis – solo artist – formerly Cabins
"To be honest it was a bag of Ketamine at a party while I was on tour in Melbourne. Is that too R rated? The same night we had to pay for a window I accidentally smashed trying to do a back flip on the bed."
Songwriters and musicians, don't forget to submit your Performance Reports before the cut off date of July 31.
This article originally appeared on The Industry Observer, which is now part of The Music Network.
The Music Network
Get our top stories straight to your inbox daily.