Warner Music Australia announces promotions, hires and changes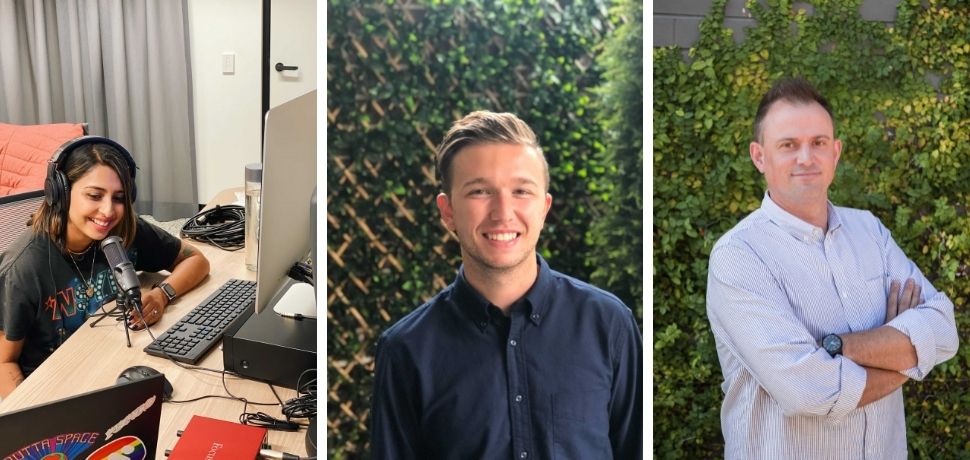 Uppy Chatterjee, Luke Vespa, Simon Cahill
Warner Music Australia have revealed a number of new promotions, hires and changes across their Australian and New Zealand offices.
Warner CEO Dan Rosen today announced the movements in a staff email detailing "important changes to the team", which included the news that the company's Commercial department will be combined with Brand & Sync team.
The newly unified group will be overseen by Simon Cahill, who has been promoted to the role of SVP, Commercial, Audiences & Media.
As for promotions within the Warner team, Cool Accidents editor Uppy Chatterjee has been promoted to Managing Editor of WMA Media Brands and Mat Buck to Head of Streaming & Discovery, while Luke Vespa will be moving into the role of Streaming Partnership Manager.
Caroline Recking will become the company's Marketing Executive, with Alex Knight appointed as their new Marketing Coordinator and Emilie Kemp as the team's Press & Media Manager.
Warner will also add two new faces to its A&R team, with Larissa Ryan joining as A&R Manager while based in Melbourne, and Christopher Kevin Au is coming on board as an A&R Manager in Sydney.
"We will continue to evolve our team as we aim to achieve our mission and continue our journey to becoming a more diverse and equitable organisation, and a music company that's more culturally relevant than ever," Rosen said in the staff email.
"I could not be more excited about our shared future ahead!"
The shake-up comes following Warner Music Australia touting its diversity credentials with the addition of a newly-created position, Head of People and Culture, to be taken on by Hannah Pehi.
Pehi was appointed to the new Australasia-wide role on Thursday, March 18.
Based in Sydney, Pehi is an experienced HR professional with more than 10 years' experience in the field, working in FMCG, travel, and data and analytics.
"Hannah brings a wealth of experience and a diverse background to this incredibly important role for Warner Music Australasia," comments Dan Rosen, President of Warner Music Australasia.
"Combined with her passion for driving positive culture and change," he adds, "it will ensure that Hannah will be a key member of our Warner Music family and help to drive our People and Culture agenda across our offices in Australia and NZ."
This article originally appeared on The Industry Observer, which is now part of The Music Network.
The Music Network
Get our top stories straight to your inbox daily.