#VoteMusic Campaign Rocks on With Jimmy Barnes, The Presets & More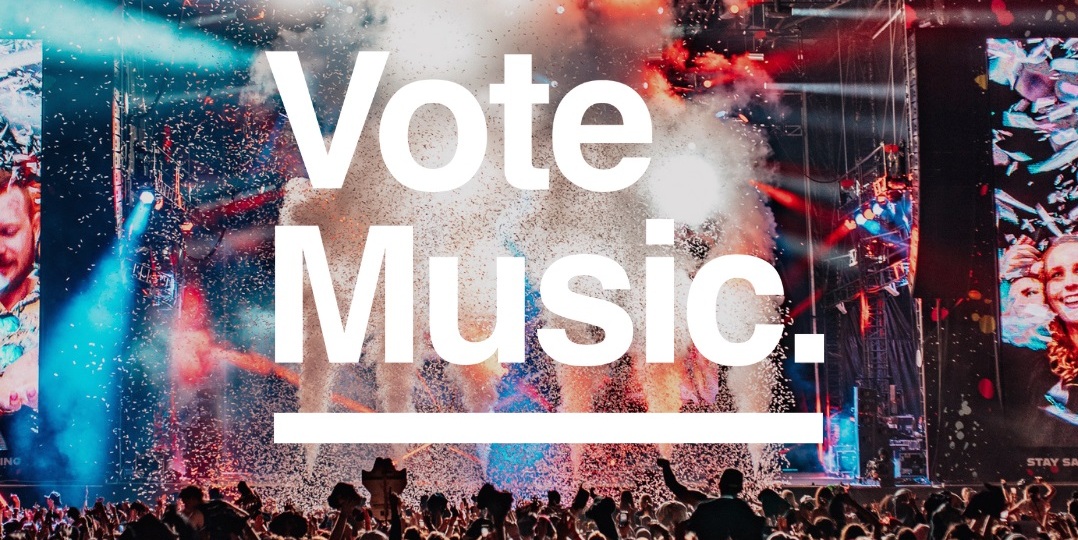 Jimmy Barnes, The Rubens, Bliss n Eso, and The Presets are among the big-name artists throwing their support behind #VoteMusic, a final-push campaign drawing attention to the music community and its needs ahead of the New South Wales state election.

Over 30 music industry organisations and leaders are signatories to the non-partisan Vote Music campaign, a collective final push before voters head to the polls on March 25.

Vote Music is a callout for voters to consider the future of live and recorded music when casting their ballot.

From today (March 16), frontline artists are adding their voices to the cause.

Others coming on board include Annie Hamilton, KLP, Art vs. Science, L-FRESH The LION, and What So Not, all of them committing to use their social media channels to amplify the message.
And, just maybe, rock the vote.
"We're calling for $100M for music. Who backs the music you love?," reads a message on The Presets' socials.
"On 25 March, Vote Music."

Vote Music recently launched a structured plan, developed through "extensive consultation with music workers and businesses across the state."
Its policy paper carries three requests for the incoming administration: establish a Contemporary Music Office in government to drive music development; provide significant government investment in artists, and industry initiatives; and protect and build venues, festivals and spaces to make NSW a "proud home of contemporary music."
To completes those tasks and more, Vote Music requested a $100 million commitment from all parties and candidates ahead of the election.
"NSW is the natural home for the Australian contemporary music industry, injecting $3.6 billion in economic, social and cultural value to the state," reads a message on the official campaign site.
"But after a decade of challenges, music in NSW is not flourishing as it should."
The opposition NSW Labor party listened. Within days, Chris Minns made a $103 million commitment, representing almost three times the largest-ever pledge to music on a state level.
That proposed and "unprecedented" investment will be discussed in detail later Wednesday for a consultation session at the United Workers Union, led by John Graham, NSW Shadow Minister for Music and the Night Time Economy.

So far, music industry organisations ARIA, PPCA and APRA welcomed Labor's strategy, while a raft of independent MPs and candidates have backed Vote Music, including Alex Greenwich (Sydney), Helen Conway (North Shore), Jacqui Scruby (Pittwater), Joeline Hackman (Manly), Judy Hannon (Wollondilly), Karen Freyer (Vaucluse), and Victoria Davidson (Lane Cove).

Greens NSW planted its flag in the ground with its "State of the Arts" policy platform, which includes the novel proposal of handing-out vouchers to people aged 18-24 to spend on live music. 
With the election just days out, the governing NSW Coalition is yet to commit any support for music.

"Vote Music outlines a three-step plan to grow and elevate music in this state," reads a campaign statement.

"Goldman Sachs predicts global music to double by 2030 to $131billion, so right now there is a huge opportunity for NSW to share in that growth. The industry push today for Vote Music has the potential to reach significant numbers of first-time voters. Those audiences will see commitments to music across a wide range of parties and candidates."

A slew of industry organisations is behind Vote Music, including AAM, APRA AMCOS, ARIA, AFA, LPA, MusicNSW, PPCA and VibeLab.

Read more at votemusic.com.au.
The Music Network
Get our top stories straight to your inbox daily.