'Vampr Academy' Classes Are Now Open (EXCLUSIVE)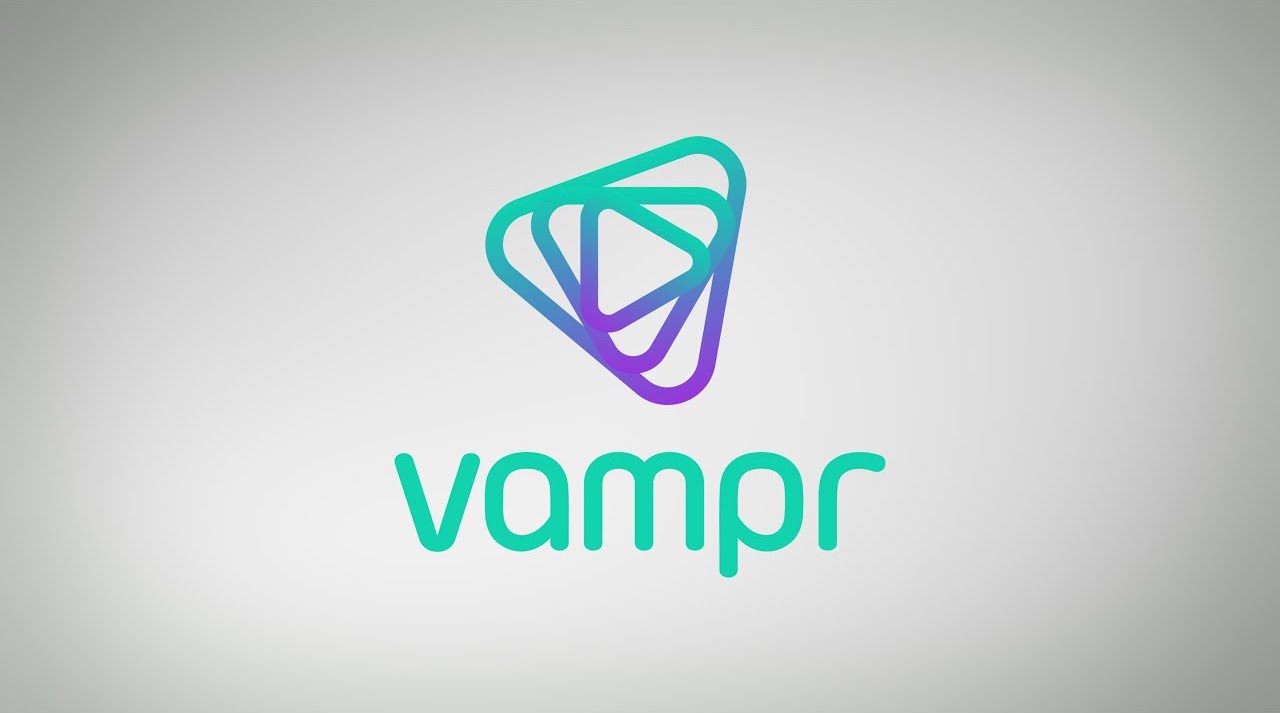 Get your thinking caps on, Vampr Academy classes have started.
From this week, Vampr, the platform that connects music creators, unveils its "Academy," an across-the-board music business course led by academic, published author and experienced legal professional Andrew Watt.
New courses will drop every other month covering such topics as "Music Business Essentials," Vampr's flagship course; "Understanding the Folk Market;" and "Instrument Series on Vocal Technique."
Academy "simplifies the process of understanding the music industry, giving artists all the tools they need to succeed in an ever-changing climate," a statement explains.
Students have several plans to consider, all at early-bird rates and available via app and online.
Access for one month is $19.99 (discounted from $23.99), the half-year package comes to $14.17 per month (down from $16.67) and a full year comes to $13.33 per month (down from $15.83).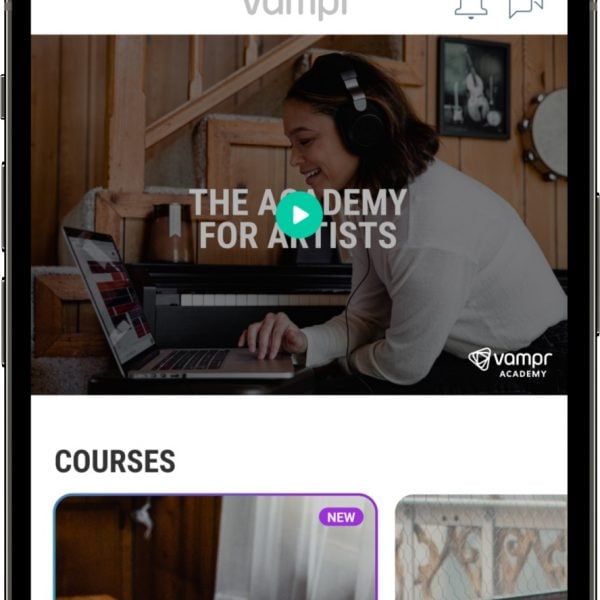 With those fees, members gain unlimited access to all courses, bonus guides, cheat sheets and templates, a live Q&A to ask questions of the instructors, access to all Vampr Pro features, a certificate and more.
"Ultimately," comments co-founder Josh Simons, "all we want is for artists and creators to have the tools they need to excel. I am excited to streamline that process and offer world-class education for all levels within the industry."
The instructor is Watt, who comes on board from Melbourne University, where he served as the professor of music business, and boasts experience as an artist manager, venue owner, tour promoter, and music publisher.
He's also the author of four editions of the textbook, Welcome to the Jungle – Navigating the Music Business.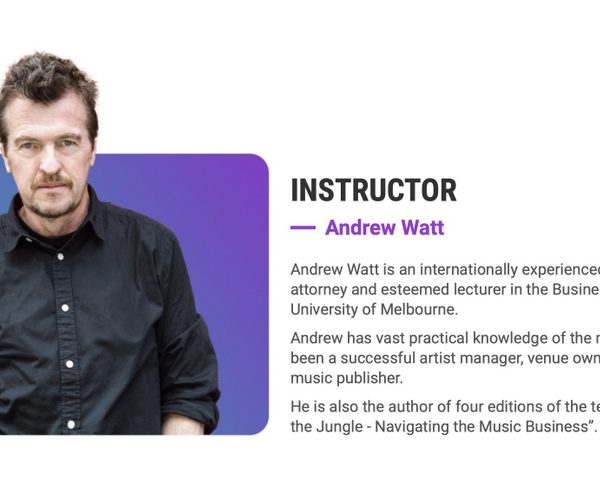 Watt is "an incredible resource and the perfect person to create this platform," Simons continues. "I can't wait to see our users accomplish great things and incorporate their feedback as the education platform evolves."
Founded in 2016 by The Music Network's 30 Under 30 Power Player Simons and Hunters & Collectors guitarist Baz Palmer, Vampr was born out of necessity.
Simons hit on the idea while hunting for musicians to take out on the road with his band Buchanan.
Frustrated by the music industry's outmoded networking model, Simons joined forces with ARIA Hall of Famer Palmer and built their own. Problem solved.
Since that idea was developed, Vampr has accumulated over $3.5 million in total funding.
Earlier this year, Vampr was named in Fast Company's "Most Innovative Companies" list, received a Music Week Award nomination, and, based on its current growth rate, it's on track to reach 2.8 million users by December this year.
Vampr's ambitious team is eyeing a further 50 million users in the next five years.
The Music Network
Get our top stories straight to your inbox daily.