Vale Australian Hit Songwriter Hans Poulsen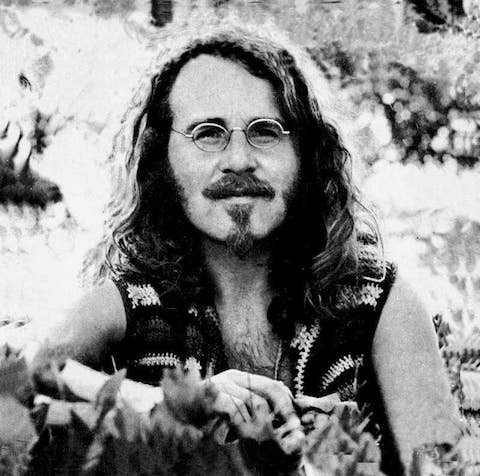 Australian singer-songwriter Hans Poulsen emerged in the '70s with compellingly crafted songs that inspired today's writers as Lime Cordiale.
He made the charts with the solo "Boom-Sha-La-La-Lo" (No. 5) and "Light Across The Valley", both from his 1970 debut album "Natural High" and issued through Ron Tudor's Fable label.
Inspired by Joni Mitchell and Buddy Holly, he had written 300 songs in his teens.
Some became hits, for John Farnham ("Rose Coloured Glasses", "Jamie"), Zoot ("Monty And Me"), Russell Morris ("It's Only A Matter Of Time", b-side of "The Real Thing") and the Strangers ("Lady Scorpio").
Other contributions to Australian pop culture included the toothpaste jingle "Are your McLean's showing" and soundtracks of "Stork" and, with Bruce Woodley and Billy Green, surf movie "Getting Back To Nothing".
Overseas names who covered his songs were Cliff Richard, Leo Sayer, Ashford Simpson, Julian Lennon & Stevie Wonder, Dionne Warwick, Dave Clark 5 and New Seekers.
A firm favourite at festivals, Poulsen was the poster child of the hippie movement.
Looking like an eccentric gnome with goatee, granny glasses and flowing white shirts, his songs and lifestyle were about love, peace, yoga, meditation, mother earth, growing his own vegetables, and an endless search for spirituality which took him around the world including to a guru in India.
Paul McHenry's 1996 book "Hans Poulsen – Troubadour," quoted jazz singer Wonita Harris, "He was a quietly spoken man, but some of the stories he used to tell were fascinating.
"He was a really nice guy but he wasn't the norm, he was one of a different kind of person. He was his own self and it was just beautiful. Just a lovely person."
He was born in Melbourne (March 7, 1945) as Bruce Gordon Poulsen, the son of musicians.
At 15, when he started to play clubs, he changed his name to Hans Sven as a nod to his Danish ancestry.
In 1972  Poulsen moved to Scotland where he joined spiritual community Findhorn Foundation.
On Melbourne TV's "Wrokdown", he called them "beautiful people from all over the world, who were looking for a new way of being. There is only one religion and that religion is love."
He recorded three cassette albums with them before leaving in 1975 with his American girlfriend Karen Hogg whom he met at Findhorn.
They went to Boston, later marrying and having a daughter Leilani.
He played through the U.S. for five years, and recorded three albums, only two which were released, and later contributed five songs to the 1980s London West End musical "Time".
Through "Time" he met Burt Bacharach who offered him a deal. It called for a 18% share of profits, but Hans' lawyers advised him against it.
It was a decision he later regretted, in a life in which he remained positive.
Not even bad health affected his making music.
He beat testicular and lung cancer with an innovative alternative treatment method Bonny Guided Imagery & Music (GIM) which involved classical music and uplifting images.
There were a couple of strokes, the first where he was found unconscious in his apartment after a number of days and remained in a coma for a month.
Having no medical insurance and bills piling up to $100,000, he fled America in a friend's private plane ("I did a runner in a wheelchair!") back to Melbourne and spent two years recuperating.
He developed the Wonderchild therapy program for terminally ill children and recording six more CDs, the last released in 2002.
Some were aimed at children, with fairy tales and messages about protecting the planet, learning from First Nation communities and feeding the soul.
Hans Poulsen died last Friday (February 17) aged 77, leaving behind 500 registered songs, many of which never saw commercial release but acclaimed by peers.
The Music Network
Get our top stories straight to your inbox daily.