Vale Archie Roach, Poet of First Nations Realities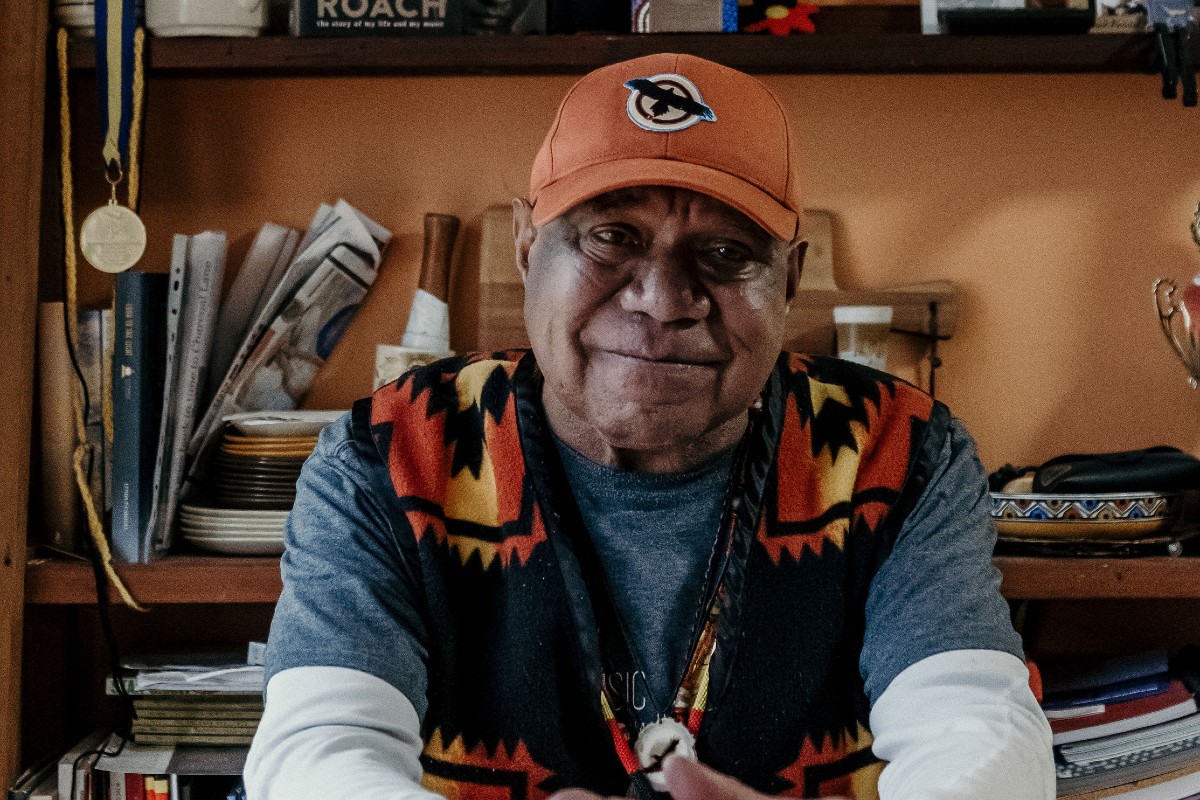 The Australian music industry is mourning the loss of celebrated Aboriginal musician, songwriter and artist Archie Roach. He died on Saturday at the age of 66 after a long illness.
The first time Archie Roach sang his signature tune "Took The Children Away" was in 1998, at a protest rally over Bicentennial celebrations.
At the end of the performance, when he put his acoustic guitar down, women were crying, and men had their heads down, shoulders heaving.
Afterwards, he was approached by a 76-year man from the Northern Territory in cowboy gear, accompanied by a 72-year-old woman. 
"Who did you write that about?"
"I wrote it about me," the young troubadour replied.
"No, it's about me," the cowboy responded, pointing to his sister. Both were stolen as children, and just reconnected the year before.
Roach would admit: "I realised it had happened to a lot of people over many many years."
At the time, the shy quietly-spoken Roach's idea was to play low key shows to First Nation audiences and do live sets on community radio.
An appearance on ABC-TV show "Blackout" was spotted by Steve Connolly, guitarist with Paul Kelly & The Messengers who told Kelly, "I've just seen the most amazing singer on TV" and suggested him for their upcoming 1990 show at Melbourne Concert Hall (now Hamer Hall).
Roach played two songs to his largest crowd (2,466) to date, mostly whites.
He did "Beautiful Child". Total silence. Then "Took The Children Away". Again, total silence. 
He began walking off the stage, promising himself,  "I won't do this again."
Realising he'd finished, the clapping began.
"It sounded like rain, you know how rain starts with a pitter-patter, and it builds up, becomes a downpour?
"It was the most amazing experience I'd ever had. I felt this elation. I put my guitar up over my head, like, YEAH, and I walked offstage."
Kelly and Connolly offered to produce an album and get him a deal with Mushroom Records.
Roach was reluctant.  "I didn't want to lose my anonymity." He asked his wife and muse, Ruby Hunter. 
She looked at her feet and, hands on hips, then at him. "It's not all about you, Archie Roach."
He sussed what she meant. "Because when one Aborigine person shines, we all shine."
The title of his debut album, "Charcoal Lane", came from a laneway in inner-city Fitzroy, where First Nation homeless people like him slept and socialise through the day in the park opposite.
His portrayal of those times was opposite to that in mainstream media of fringe-dwellers.
He sang lovingly of their warmth and wisdom, sharing what little they had.
Many of Roach's later songs on albums "Jamu Dreaming" and "Looking For Butter Boy" would remain shaped by an unconventional life spelled out in his 2019 autobiography "Tell Me Why".
Stolen at two and fostered out to some nasty families, he found love with Scottish migrants Alex and Dulcie Coxs who sent him to church, ensured his education ranged from Shakespeare to folk, and got him a guitar to express himself.
For every Stolen Generation soundtrack such as "Weeping In The Forest", "From Paradise" and "Munjana", there' be a "Change Gonna Come" about breaking the cycle of domestic violence, and "Life Is Worth Living" advice for his sons.
That changed at 14 when sister Myrtle tracked him down and sent him a letter to advise him about his blood family.
Traumatised and angry about hearing the truth, Archie Cox reverted to Archie Roach and left the family home, searching for his siblings.
Life turned to living on the streets, petty larceny, brawls, jail sentences, alcohol and substance abuse and a chance meeting in a run-down Adelaide salvation hostel of his soul mate Ruby. 
In Philippa Bateman's documentary "Wash My Soul In The River's Flow" about their love story, Ruby quipped, "Archie is my silent hero and I'm his rowdy troublemaker."
As Roach became one of the most decorated Australian musicians and activists (including made a Member of the Order of Australia, AM in 2015) what resounded to a diverse following was his dignity, his grace and optimism.
On his first U.S. tour Joan Baez – one of his teen music heroes – wrote to him to say she loved Charcoal Lane and invited him to get in touch.
The letter is included with his July 2022 release of "Archie Roach LIVE in Key Largo '92 and Darwin '93" through the Australian Road Crew Association's Desk Tape Series.
Roach became a mentor and muse to later generations of First Nations acts.
He in turn encouraged and funded them through his Archie Roach Foundation and initiatives such as the 12-part YouTube series "Kitchen Table Yarns".
One of those who hero-worshipped Roach was hip-hopper Briggs who wrote "The Children Came Back" as a sequel to Roach's song.
Briggs was one of the first to respond when the Gunditjmara-Bundjalung elder died at 66 at Warrnambool Base Hospital on July 30.
He'd been in ill health since a stroke in 2010 and had to perform with oxygen after losing a lung to cancer.
"Thank you Unc, for everything. Rest easy," Briggs wrote. It was sweet and succinct. But it summed up everything that had to be said about the passing of Archie Roach.
The Music Network
Get our top stories straight to your inbox daily.