UNIFIED Music Group Maps Out Future With Executive Promotions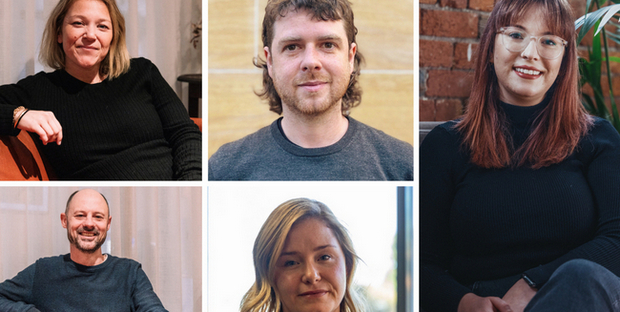 Image: Jacinta Keefe / Supplied
UNIFIED Music Group is promoting several key executives with an eye to the future.
As the independent music group enters its second decade in business, a string of internal promotions are announced across its activities, including the elevation of Michelle Rose and Andrew Irwin.
Rose, who joined the Melbourne-based company last year from Live Nation, rises from commercial marketing managing to chief of staff, a new role.
Reporting to founder Jaddan Comerford and COO Matthew Rogers, Rose joins the indie company's leadership team to assist in driving overall business goals, and leading the People of UNIFIED strategy.
"It's an honour to be working with the team in this new role as we plan out the next five years of UNIFIED growth, success and impact, with a simple goal; to create an ecosystem for creative talent to thrive," Rose comments on her promotion.
Also rising up the ranks is UNIFIED GM, finance, Andrew Irwin, who is named chief financial officer, with leadership for the finance team and overseeing the group's long-term financial strategy that supports more than 10 companies under the UNIFIED umbrella.
Irwin joined the company three years ago from Roseby Rosner & Young, following stints with Secret Sounds, PLW Entertainment, and Mushroom Group.
Meanwhile, Kate Lawrence is elevated from product manager to Australian label manager within UNIFIED's recorded music division, a role that sees her work across UNFD, Domestic La La and artist services business Community Music, oversee operations and domestic releases, and lead the Australian-based team.
Lawrence's commitment to the independent music business runs deep. She has begun representing UNIFIED Recorded Music labels on the AIR Board, as proxy to Matthew Rogers, reads a statement from UNIFIED.
Rogers and Lawrence are both representing the company this week at Indie-Con in Adelaide.
Several artist managers are rewarded for their fine work, including Ash Hills, now named general manager for the business's artist management activities in ANZ, while company stalwart Julian Marshall, who contributed to the success of Illy, Violent Soho and others, becomes operations manager, global.
All promotions are effective immediately.
"Congratulations to all of our UNIFIED team members for their well-deserved new roles," comments Comerford, group CEO. "We couldn't do what we do without the good people at UNIFIED, and can't wait to build on this over another decade at UNIFIED Music Group."
After ringing up its 10th anniversary in 2021, UNIFIED continues to expand and diversify with the launches of distribution service Community Music; investment syndicate Side Stage Ventures; produced Country Music Festivals and returned The UNIFIED Grant.
The Music Network
Get our top stories straight to your inbox daily.