Here are the five artists who will compete in UNDSCVRD docu-series with The Veronicas
Editorial Operations Manager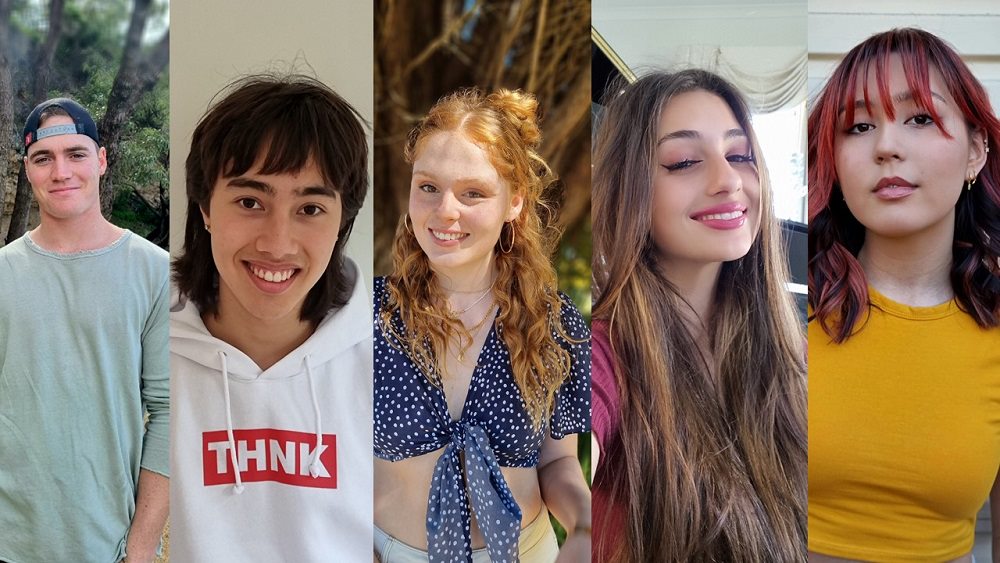 Five wannabe recording artists have taken the next step in their quest, by making it onto the TikTok docu-series, UNDSCVRD.
UNDSCVRD is presented by Samsung Galaxy, with The Veronicas personally selecting the five artists and now acting as mentors on the series.
The series aims to spotlight the rising music talent in the country, and will document their journey as they collaborate with The Veronicas and music producer James Angus to produce their own original single and music video.
The four-week vertical video series will be broadcast exclusively on the @UNDSCVRD_artist TikTok channel from October.
The Veronicas, along with input from industry colleagues, will select the final winner, with consideration also given to fan engagement on TikTok.
The winner will go on to record and release a five-track EP with James Angus and artist management and label service specialists Call & Response, who will provide distribution, social media management, asset creation and release planning.
The five finalists will maintain complete ownership of their music masters and associated content and will be able to release their music as part of the UNDSCVRD series.
The five finalists are listed below.
Taigh Wade, Mosman Park, WA, singer/songwriter (20) – originally from South Africa, Taigh had aspirations of becoming a professional rugby player, but an accident left him injured and unable to continue playing. During his recovery, Taigh picked up the guitar and taught himself how to play while recovering from his injury. With music as a new passion, Taigh began at the prestigious WAAPA, but soon realised he wanted to forge his path and style. Taigh has recently taught himself how to play the piano via YouTube tutorials and while he can't technically read sheet music, the melody is certainly in his DNA as his dad is a singer in a band.

Jade Stegbauer, Sutherland Shire, Sydney, NSW, Indie singer/songwriter (18) – Discovering her love for music when living in the country, Jade is no newcomer to musical finesse. Jade is a multi-instrumentalist, expressing her music through guitar, keys, electric guitar, and saxophone.

Jordyn Richards, Ryde, Sydney, NSW, Indie-pop singer/songwriter (18) – With a strong passion for music throughout her entire life, from growing up and learning to play music, having MTV always on in the home, and playing gigs at local pubs from 11 years old, Jordyn has made music her element. Following high school, Jordyn committed to her passion and threw herself in the deep end by pursuing music full time.

Felix 'Checko' Pacheco, Point Cook, Melbourne, VIC, singer/songwriter (17) – Relatively new to the music, practising the art over the past 2 years, Checko's undeniable talent has helped him to become a notable up and coming rapper who writes and produces all of his original music. He is self-taught in audio engineering, helping close friends with their music production and creates music in the Melodic Rap genre.

Rhian Aoun, Patterson Lakes, Victoria pop singer/songwriter (17) – Passionate about music her entire life, singing throughout school and performing in all of her school productions, Rhian captures the essence of a Soprano with her incredible vocal range. Rhian says her biggest influences come from global superstars Billie Eilish and Ariana Grande, inspired by their ability to blend electronic production elements with memorable vocals.
The Veronicas said it was an honour to work with and guide rising independent artists.
"Samsung's support for independent artists with UNDSCVRD is a huge opportunity for up- and-coming musicians to forge their own path, and we can't wait to see what happens," they added.
Garry McGregor, Samsung Electronics Australia's vice president of mobile, said that the competition was a key part of the brand's strategy to engage with younger audiences and foster emerging generations of Australian creators.
"Samsung Galaxy stands for innovation, exploration, freedom and pushing the boundaries of what's possible. This is what drives us and it's what our technology enables for our customers," McGregor remarked.
"We are extremely excited to be launching UNDSCVRD with The Veronicas as mentors and to play a role in inspiring and nurturing the next generation of Aussie recording artists. We believe this series is going to surface up incredible talent that is pushing boundaries of what is possible, just like Samsung Galaxy.
"Most importantly, through UNDSCVRD we are giving the next generation of independent Aussie artists the chance to super-charge their music careers. We couldn't be prouder of creating this once-in-a-lifetime opportunity for them."
When the series was first announced, it was due to start broadcasting exclusively on TikTok on Thursday, September 9, however this has been pushed back due to COVID-19 and lockdowns.
Host Ben Gerrans released an update to TikTok yesterday
The Music Network
Get our top stories straight to your inbox daily.