Tones And I's 'Dance Monkey' went on a U.K. chart rampage in 2020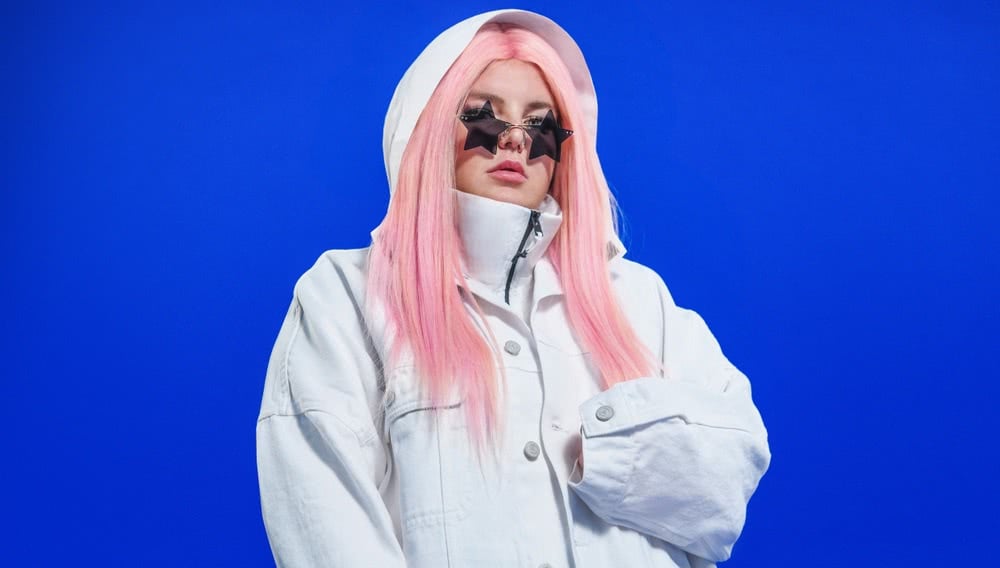 The year is up, the numbers are in. Tones And I's 'Dance Monkey' was a beast on the U.K. charts across 2020, coming-in as the market's second biggest song, behind just The Weeknd's 'Blinding Lights'.
'Dance Monkey' swings high once again on the Official Charts Company's year-end chart, which is dominated by North American and British artists.
Tones is the only female solo artist to appear in the Top 5 of The Official Top 40 biggest songs of 2020, published this week (Dua Lipa is the next closest female singer, at No. 7 with 'Don't Start Now').
It's the second time that 'Dance Monkey' has appeared in the U.K.'s end-of-year Top 10. In 2019, the track finished at No. 8.
In a deeper breakdown of Britain's musical tastes in 2020, 'Dance Monkey' was the second-most streamed song and the second best-selling title (including paid downloads), behind 'Blinding Lights' in both categories.
Watch Tones And I's 'Dance Monkey':
The one-time busker isn't the only artist from these parts to appear in the U.K.'s official year-end singles survey.
Auckland-born producer Joshua Stylah (aka Jawsh 685) comes in at No. 11 on the all-format list with 'Savage Love (Laxed – Siren Beat)', his viral hit with U.S. singer Jason Derulo, while Sydney-born Sam Fischer makes his first appearance with his breakout R&B hit 'This City,' at No. 35.
'Dance Monkey' went on a rampage soon after it dropped in April 2019.
With its catchy hooks and Tones' next-level vocals, the song blasted to No. 1 on the Official U.K. Singles Chart and stayed there for 11 weeks, a record for a female solo artist. The tune also ruled the ARIA Singles Chart for 24 non-consecutive weeks, a new all-time record.
The song went Top 5 on Billboard's Hot 100 chart, led sales surveys in some 30 territories and it's the most "Shazamed" song of all time.
As Christmas 2020 approached, the song bolted past 2 billion plays on Spotify, for third place among the most-played songs on the streaming platform, ever.
Watch Sam Fischer's 'This City':
Meanwhile, a handful of Australian acts cracked The Official Top 40 biggest albums of 2020, a list led for the second consecutive year by Lewis Capaldi's Divinely Uninspired To A Hellish Extent.
AC/DC's chart-topping comeback album Power Up comes in at No. 26 on the year-end U.K. albums chart, and Kylie Minogue's leader Disco is close behind at No. 33, just ahead of collections from The Beatles and David Bowie.
The annual charts are published as trade association the BPI revealed that music consumption grew for a sixth consecutive year, with 155 million equivalent albums either streamed or purchased in 2020, up 8.2% from the previous year 2019.
Check out the U.K.'s 2020 year-end singles and albums charts.
This article originally appeared on The Industry Observer, which is now part of The Music Network.
The Music Network
Get our top stories straight to your inbox daily.