Check out some more TMN 30 Under 30 Awards entries here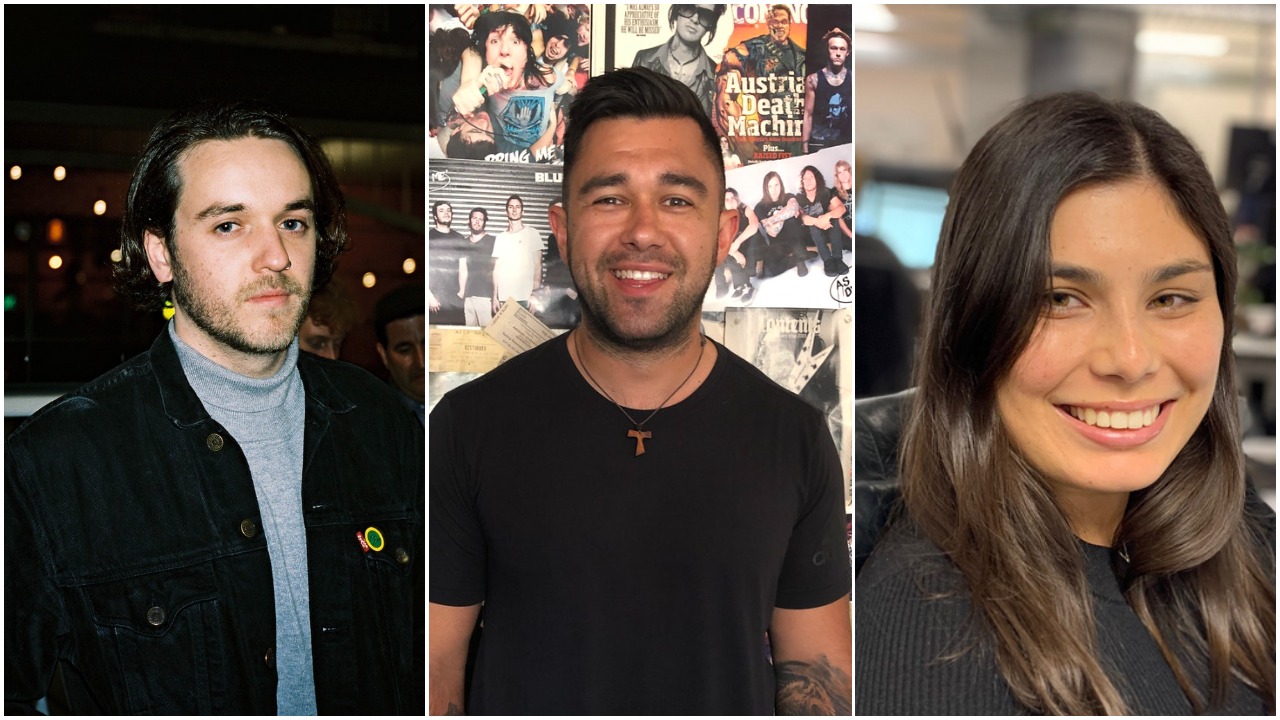 The clock is ticking on the first entry deadline for TMN's 30 Under 30 Awards, with early entries open until 11:59pm (AEST) on April 5.
If you're someone who needs some last minute inspiration, or is even just a little bit curious about what other people are saying in their entries, here's a sneak peek at some which have already come through.
To submit your entry, visit the Take 2 Media awards platform and start your submission (you can start it now, and finish it later). It's free to submit your entry until 11:59pm (AEST) on April 5.
Then, from April 6 – for the late-comers and stragglers – there is a one-off entry fee of $49 until entries officially close at 11:59pm (AEST) on April 18.
The national awards program is supported by APRA AMCOS, MTV, Radio Today, Sony Music Australia, TikTok and Universal Music Australia, and offers future industry leaders the chance to showcase their achievements and propel their careers forward.
Above all, TMN is searching for fresh voices with a clear vision for the future of the music industry and the challenges it faces in the decade ahead.
---
---
Thomas Gordon, booking agent/artist manager & director/musician & songwriter (28)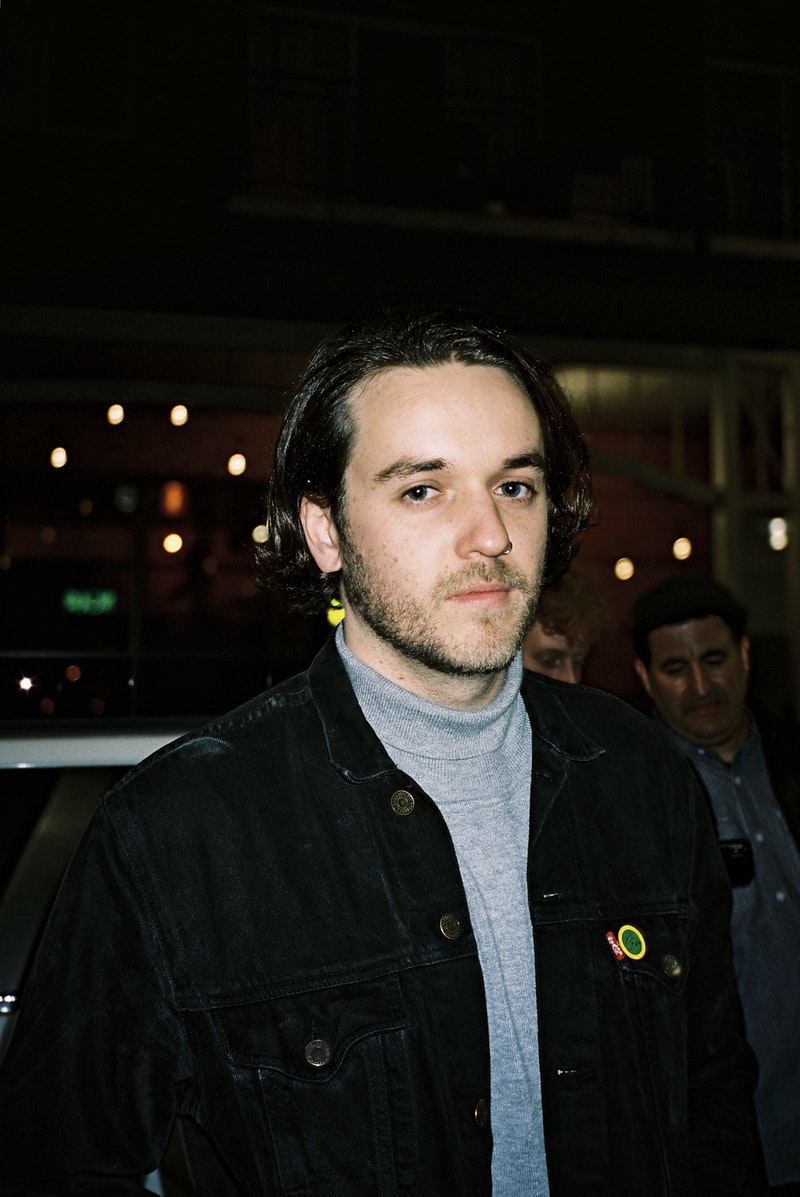 Thomas Gordon began his music industry career as a musician in Adelaide, and has since amassed a number of job titles and achievements. He's a booking agent, artist manager & director and musician & songwriter, and currently works for Yours & Owls and his own Planet Shhh, as well as in his musical acts Horror My Friend and West Thebarton.
He says being across both the artist and behind-the-scenes side of the industry has given him some unique insights and perspectives, and that his passion for music is endless.
What are the biggest challenges facing the music industry, Thomas?
"First and foremost is the industry's recovery from the COVID-19 pandemic, an immensely complex challenge. Simply put, there will be organisations that will not fully recover from the effects of the COVID-19 pandemic, along with opportunities for artists that may have otherwise broken through in the last year. In order to recover from this, consistent government lobbying and emphasising of this struggle is required; along with determination and continued hard work from those remaining in the industry to keep what we have left alive and growing for both artist and industry professional alike.
"It is absolutely vital that budding artists and industry professionals are supported in the coming years (with grant funding, internships, etc.), to counteract the effects of the COVID-19 pandemic from discouraging these individuals from pursuing careers within the area.
"Adequate financial income for artists will absolutely be a challenge that must be overcome. For years, all but the most successful artists have been under-paid, due to the previous rise of illegal downloading and the rate of DSP royalties to artists. This is dangerous for the genre-diversity of the international music industry. If alternative artists are unable to make a sustainable income from their work, many will stop producing, or alter their music to be more accessible and more profitable. Either way, this could lead to the homogenisation of contemporary music and other income streams must be found to combat this.
"The challenge of representation is one that must not be overlooked. Whether this be cultural, or gender diversity, more must be done to promote and give opportunities to those from minority and marginalised groups. This can be done through the promotion of musicians and the employ of industry professionals from these groups, giving space for their voices to be heard."
---
Mark Dadic, marketing & A&R manager, Universal Music Australia (28)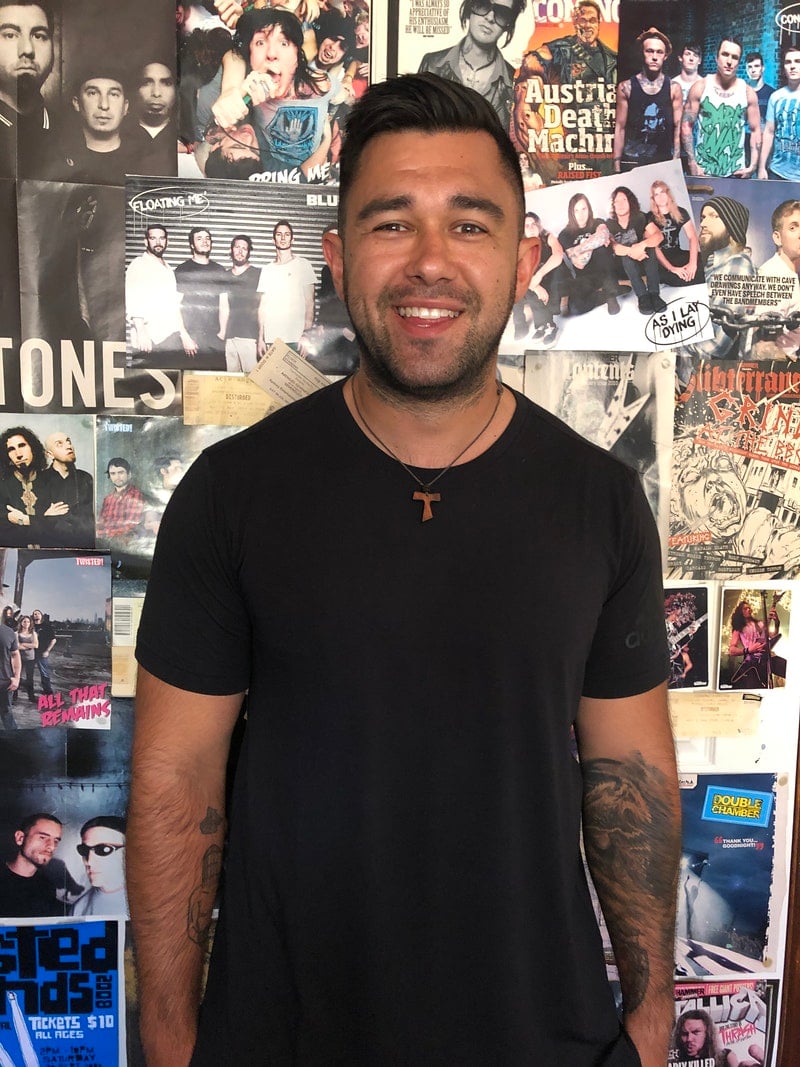 Mark Dadic became an intern at Universal Music Australia in 2015 and has now climbed the ladder to be across both marketing and A&R. He's worked on campaigns for the likes of Kid Cudi, Nicki Minaj and Rammstein, but says it's actually his honesty and work ethic which propel him forward and keep ticking those KPI boxes.
"New leadership should be driven by equality and equity, and whether I'm a leader or working to achieve this vision, I'm happy," he says.
What are the biggest challenges facing the music industry, Mark?
"Artists being able to make a living off their craft – specifically our home-grown talent. We're out of the golden age of music piracy and have picked up a different music model that produced new avenues that are ever changing to connect to fans and plug music. Change is good but come with hurdles, and we can say across the board that financial pressures will hinder any potential positive growth more than anything else.
"The dismantling of the boys club currently in place at the highest levels of the music industry and properly addressing the toxic culture that has brought on great hardship to both women and those of the LGBTQI+ community. There has been a strong dialogue about these issues for some years now, but that is no longer enough, it's time for real action – a feeling we saw is supported by people nationally with the recent March 4 Justice."
---
Jordon Dionatos, marketing manager, Sony Music Entertainment Australia (28)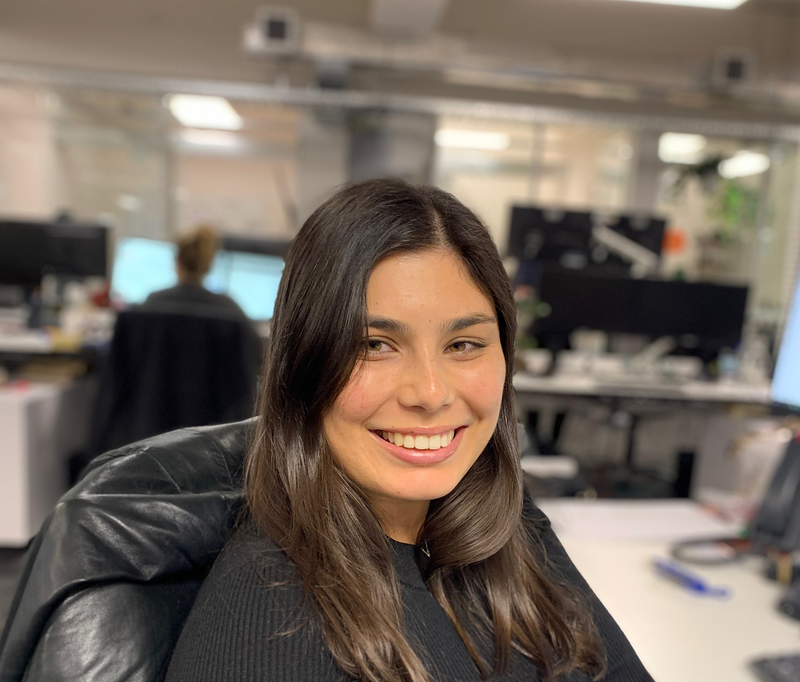 Jordan Dionatos is another superstar who started out as an intern.
She then climbed to receptionist, and then into the international marketing team as marketing co-ordinator. Now, she leads the marketing strategy for a range of talent including Harry Styles, Ruel and Khalid.
She says her optimism allows her to keep on keeping on and to see every failure as a lesson.
What are the biggest challenges facing the music industry, Jordon?
For a long time Australia has been looked at as a leading and progressive market for music, but I think we still have a long way to go in terms of representation and diversity both on stage and behind the scenes.
"The workforce in the Australian music industry doesn't presently reflect Australia's multicultural population, and it's so important all companies within the industry make an active effort to be more inclusive."
---
---
A reminder that for early (ie free) entries, you have until 11:59pm on April 5 (AEST).
Entrants must be an Australian citizen, permanent resident or New Zealand citizen living and working in Australia. They must be under the age of 30 at midnight on May 20, 2021 – so if you are born after May 21, 1991, you are eligible to enter.
This year, to open up to as wider selection of industry professionals as possible, TMN is ditching the rules about having a set number of winners from each segment of the industry.
People working in sales & marketing, accounting & legal, artist/ label services, brands & agency, labels & publishing, live & touring, and media & journalism, will all still be eligible to enter, however we won't be putting numbers on how many must fall within each category.
This will enable more music superstars to enter from across the music landscape, with the best entries from any segment of the industry having a chance to join the exclusive list.
Finalists who didn't make the Class of 2020 are also welcome to enter again this year, provided they still meet the entry requirements.
Winners will be selected from an all-star judging panel comprised of a mix of peers and those from in and around the value chain, to make sure the final decisions are informed and considered from all relevant sides of the industry.
The awards will again include a Readers' Choice Award, which will be selected by TMN's readers from the shortlisted applications.
The Music Network
Get our top stories straight to your inbox daily.