TikTok's Australian Users Bailed When Its 'Test' Started: Report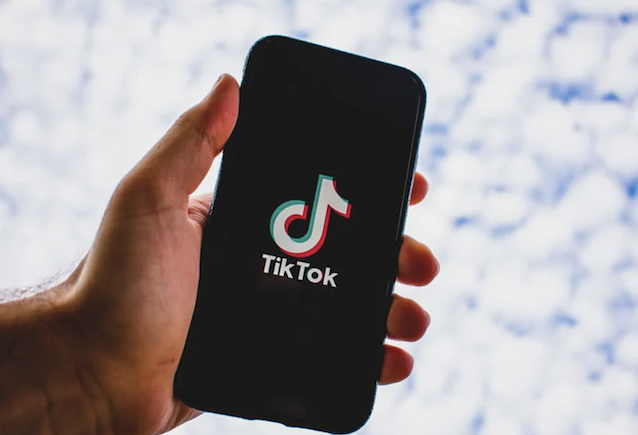 TikTok's controversial "test" in Australia has yielded a result – users ditched the platform.
The ByteDance-owned short-video streaming app last month confirmed an experiment that would limit the licensed music some users can experience on the app.
According to Bloomberg, which broke the story, TikTok lost Australian customers when it came to the crunch.
Leaning on data captured by research firm Data.ai, Bloomberg reports the number of TikTok users in Australia declined for three consecutive weeks after the test was initiated, and the "stickiness" – the amount of time spent on the app – also diminished.
"The number of users and sessions rebounded a bit in the fourth week, but remained below pre-test levels," reports Bloomberg.
TikTok hasn't commented on the results of its own experiment, which would appear to be a fact-finding mission to place a value on music.
Details on how many users would be targeted in the test, and which content would be zapped, weren't disclosed. Though several tech writers have thoughts.
The test affects fewer than half of Australia-based accounts, and it doesn't affect everyone in the same way, sources told Billboard's Glenn Peoples.
Meanwhile, Bloomberg's Lucas Shaw notes that some users couldn't access most music distributed by the three major record labels — Universal Music, Sony Music and Warner Music — whereas others were "only missing smaller amounts".
One thing that is certain is that the test was conducted.
"Over the coming weeks we will be running a test in Australia to analyse how music is accessed and used on the platform," a rep for TikTok told The Music Network in a prepared statement.
"Not all music is included in this test and we do not expect it to impact everyone on TikTok."


With the test "underway," TikTok said it expected "that some of our users will not be able to access our full music and sounds library. For more than half of our community there will be no change to their experience and the test will not impact them."
ARIA stepped in, as the trade body's CEO Annabelle Herd called for TikTok to end its test "immediately and restore music access to all users and creators."
TikTok says one thing, does another. "This is despite the fact that in 2021 TikTok's global head of music, Ole Obermann, said: 'Music is at the heart of the TikTok experience.'" This "test," added Herd, "is presented as an effort to analyse, improve and enhance the platform's wider sound library, but as little as five months ago, TikTok's chief operating officer Vanessa Pappas said that 80% of content consumed on TikTok is programmed by algorithms."
If this is the case, Herd explained, "then it's difficult to trust that this is a true test. TikTok can set its Australian algorithm upfront to – within parameters they define – deliver the results they want."
Earlier this month, British MP Damian Collins MP added his voice to the chorus of criticism.
Collins, who served briefly last year as a minister in the U.K. government's Department For Digital, Culture, Media & Sport wrote an op-ed in The Telegraph in which he put TikTok on blast, and warned of its "iron grip" on the global creator community.
TikTok "is trying to cut artists out of the equation, launching a new trial in Australia which is silencing creators in favour of its own self-interests," he wrote.
Not only is this "action disruptive to huge numbers of local users," the Tory MP continued, "but it presents a considerable threat to the creative community around the world".
TikTok has other problems on its plate. In the United States, several members of Congress for the federal government are calling for the app to be banned, amid and reports that the Biden administration wants the company sold, citing national security concerns.
ByteDance bought Musical.ly, the precursor to TikTok, in 2017 and relaunched the app the following year. 
The Music Network
Get our top stories straight to your inbox daily.