Two Australians named in Billboard 2022 Power List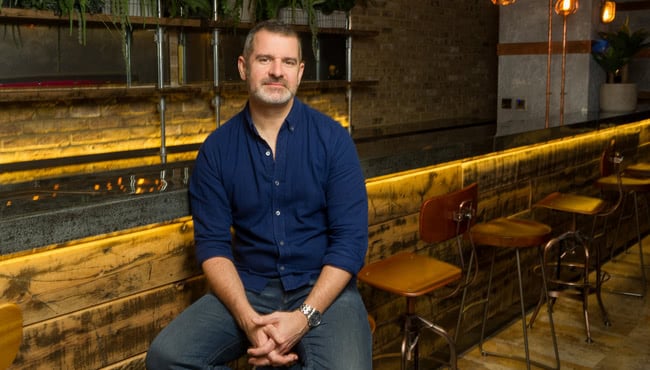 Ticketmaster's Mark Yovich and Apple Music's Rachel Newman are among the Australian executives who make the cut for Billboard's 2022 Power List.

Raised and educated in Western Australia, Yovich was promoted to President of Global in 2020, as part of a major restructuring at the ticketing giant which saw the business's North America and international activities combined into a single, global unit, which he leads.

With the live industry crippled by the pandemic, "ticketing was the first part of the industry to be tested at full strength," Yovich tells Billboard as the latest Power List was published late Wednesday (Jan. 26) in New York.

According to parent Live Nation, Ticketmaster has already sold 65 million tickets for 2022 concerts.

Yovich has been climbing the ladder ever since he relocated to the U.K. in 2000, and joined the late Robert Sillerman's events promoter SFX Entertainment.

Later, in 2011, the Perth native was named as President Ticketmaster International, with responsibility for its business everywhere outside of North America, including the U.K., Europe and Australasia.

Also earning a mention in Billboard's list of music industry movers and shakers is Rachel Newman, Global Director of Editorial at Apple Music.

Newman, who guided the 2020 launch of Apple Music TV, got her break as Program Director for XYZ Networks, prior to joining Apple in 2009.
At the tech giant, she served as iTunes Australia and New Zealand Manager, Music and General Manager, iTunes, App Store and iBookstore, ANZ, and is now based at the company's HQ in Cupertino, California.
Predictably, Universal Music Group chairman and CEO Lucian Grainge leads the trade title's list of industry leaders, doing so after leading his company's wildly successful debut as a public company, one that's set the bar for the music industry.
Two years ago, Grainge was revealed as Billboard's executive of the last decade.
UMG's launch on the Euronext Amsterdam stock exchange last September was a "watershed moment" for the music major and for the wider industry, a moment that ushered in "a new era in the value of music as a financial asset," notes Billboard in its big reveal.

UMG's valuation currently stands at more than US$47 billion.
Billboard's Power Players recognises global industry leaders, from music publishers, independent entrepreneurs, artist managers, streaming gurus, live industry specialists and more, with the chosen few nominated by their companies and peers and selected by the trade mag's editors.
For the Power List, nominees are considered for the impact of their respective company on consumer behaviour, as measured by chart, sales and streaming performance; social media impressions; and radio/TV audiences reached.

Australian executives typically make a strong showing in Billboard's biennial International Power Players List, last published in 2021 and led by the late Mushroom Group Chairman and founder Michael Gudinski.

Read more here.

Billboard's 2022 Power List Top 10.

1. Sir Lucian Grainge, Chairman/CEO, Universal Music Group

2. Rob Stringer CBE, Chairman, Sony Music Group

3. Stephen Cooper, CEO, Warner Music Group
Max Lousada,, CEO, Warner Recorded Music

4. Daniel Ek, CEO, Spotify

5. Jon Platt, Chairman/CEO, Sony Music Publishing

6. Jody Gerson, Chairman/CEO, Universal Music Publishing Group

7. Irving Azoff, Chairman/CEO, The Azoff Company

8. Guy Moot. Co-chair/CEO, Warner Chappell Music
Carianne Marshall, Co-chair/COO, Warner Chappell Music

9. Oliver Schusser, VP of Apple Music and international content, Apple

10. Lyor Cohen, Global head of music, YouTube





This article originally appeared on The Industry Observer, which is now part of The Music Network.
The Music Network
Get our top stories straight to your inbox daily.