Ticketmaster highlights 10 Aussie artists to watch this year
Editorial Operations Manager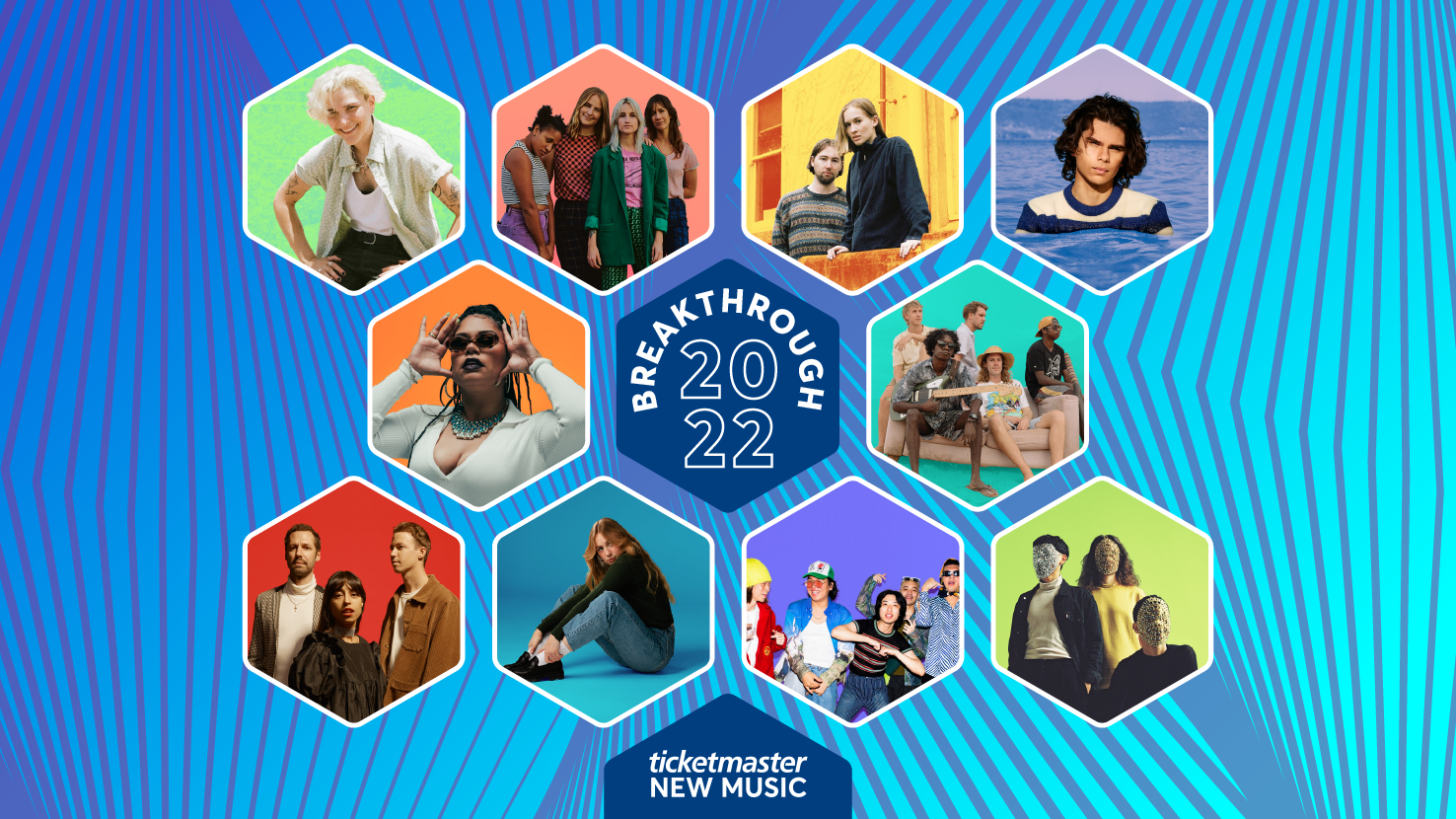 Ticketmaster has highlighted 10 artists which it predicts will spearhead the Aussie music scene in 2022.
The ticketing and event platform believes 1300, Barkaa, Budjerah, The Buoys, Glass Beams, Grazer, Hope D, Kat Edwards, King Stingray and Telenova will be at the forefront of the scene this year.
Ut said the Breakthrough 2022 list is a celebration of the country's incredible local talent, and embodies its commitment to supporting home-grown artists.
Gloria Brancatisano, Ticketmaster's content manager and new music champion, implied big things were on the horizon for the 10 selected artists.
"Our teams across the world have their ears to the ground and their fingers on the pulse when it comes to artists ready to take the next step in their careers," she said.
"Ticketmaster's Breakthrough 2022 is about highlighting those artists, giving them a leg-up in what is a hugely competitive industry. We can't wait to see where they play next.
"From artists who have had mind-blowing introductions to their careers, to others who give important voice to their communities, and those already slowly amassing fans across the globe – all artists in our list are ready to take their careers to the next level."
Last year's list featured Beddy Rays, Ijale, Kee'ahn, Sycco, Tina Says, Hallie, JK-47, Sloan Peterson, Teenage Joans, and Yours Truly.
Ticketmaster provided a snapshot of information on each artist, which is listed below.
1300: Founded in a garage in Sydney's west, 1300 are shaking up expectations of what it means to be a Korean rap crew.
Barkaa: Proud Aboriginal woman of the Malyangapa and Barkindji people, using her razor-sharp lyrical potency to speak her truth.
Budjerah: NSW-based proud Coodjinburra wunderkind from the Bundjalung nation with a soulful, timeless sound.
The Buoys Sydney four-piece crafting fiery indie-punk anthems and heart-jerking hook-filled tunes.
Glass Beams: Melbourne's mysterious music makers creating 'eastern-inspired western' electronic music.
Grazer: Melbourne duo who are at moments melancholic, and at others brightly floating, yet never truly tied to one genre.
Hope D: Honest, confessional songwriting from the streets of Brisbane.
Kat Edwards: This Canberra-born, Hobart-based artist is a force of subtle indie-pop who excites with every release.
King Stingray: Hailing from North-East Arnhem Land with an instantly catchy brand of beach-ready indie rock, surf pop, and funk.
Telenova: This Melbourne trio's enigmatic electro-indie-pop is like watching a movie with the picture turned off.
The Music Network
Get our top stories straight to your inbox daily.