Ticketek owner TEG bought by private equity group Silver Lake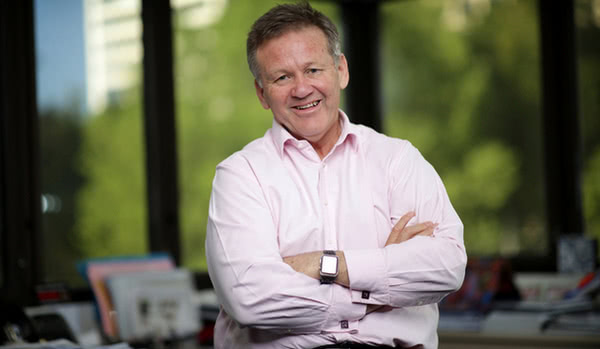 TEG, the Australian live entertainment giant and Ticketek owner, has been acquired by Silver Lake, a U.S.-based private equity company which specialises in technology investing.
TEG's management team, led by its Sydney-based CEO Geoff Jones, will continue to run the business and keep equity in the new ownership structure.
Financial terms weren't revealed, but sources say TEG carried a price tag of $1 billion plus.
Based in Sydney, TEG's empire spans ticketing, live entertainment and technology, with interests including Ticketek, TEG Live, Qudos Bank Arena, Eventopia, and TEG Dainty, Paul Dainty's concert and events promotion company which it acquired in 2016.
TIO can confirm Dainty stays with the company.
Private equity firm Affinity Equity Partners bought Ticketek from Nine Entertainment for $640 million in 2015 and, in that time, TEG has beefed-up the content, data and analytics sides of its business.
The team at Affinity "have been great partners for us over the last four years and have helped us to continue to scale our business," said Jones in a statement Friday morning announcing the transaction.
"We are confident that Silver Lake is the right partner for the next stage of the company's growth," he adds. "Silver Lake brings us deep technology expertise as well as important global entertainment content and live events expertise and relationships which will help us to accelerate the growth of our platform globally."
Added Stephen Evans, Managing Director at Silver Lake: "High quality live sports and entertainment content is more sought after now than ever and represents a massive global addressable market for the company. We believe TEG's innovative and integrated ticketing, content, digital marketing and analytics platform is well positioned to continue to benefit from increasing consumer demand worldwide."
Evans points to TEG's "long-term track record of growth" engineered by Jones through organic and strategic acquisitions. "We're excited to partner with Geoff and the entire TEG team and invest further to leverage TEG's platform and accelerate the company's growth," he says, "both in Asia Pacific and globally."
Ticketek, one of the big two ticketing companies in Australia, is the engine room of the TEG business, which operates as the exclusive ticketer for over 135 venue and promoter clients and delivers 30 million tickets annually for over 30,000 events.
Live content is TEG's core. Currently, the company sells tickets to events in more than 13 territories.
Its TEG Live and TEG Dainty divisions have promoted some of the world's biggest names in live sports and entertainment including Hugh Jackman, Guns N' Roses, Katy Perry, and stadium dates for Phil Collins, Michael Buble, Bon Jovi and Eminem, whose 2019 tour shifted more than 300,000 tickets in Australia and set a new attendance record at the MCG.
Recently, TEG expanded into activities in the U.K. and Europe through the purchase of The MJR Group, a live company that promotes and operates more than 2,000 shows each year, and boasts a four-strong portfolio of venues.
Jones said of that acquisition, "TEG is already Asia Pacific's leading ticketing, live entertainment and technology business and this acquisition marks a significant step towards TEG becoming a global live entertainment powerhouse."
This article originally appeared on The Industry Observer, which is now part of The Music Network.
The Music Network
Get our top stories straight to your inbox daily.